SOLIDWORKS 2022 What's New – Hybrid Modeling
The past few releases of SOLIDWORKS have given us the ability to work with mesh BREP geometry which makes working with imported mesh geometries (such as from a 3D Scanner) way easier.
In SOLIDWORKS 2021 and previous however, we only had the ability to add a limited number of supported features and could not combine mesh bodies with traditional solid bodies.
We would need to create our traditional SOLIDWORKS BREP bodies and then convert them to mesh BREP bodies to then combine or subtract them from our imported mesh bodies.
With the release of SOLIDWORKS 2022, we can now combine mesh BREP and traditional SOLIDWORKS BREP geometries with no conversions or extra steps.
Let's see what this means in the following workflows, starting with SOLIDWORKS 2021 and comparing to SOLIDWORKS 2022.
Hybrid Modeling in SOLIDWORKS 2021
Step 1: Import STL File.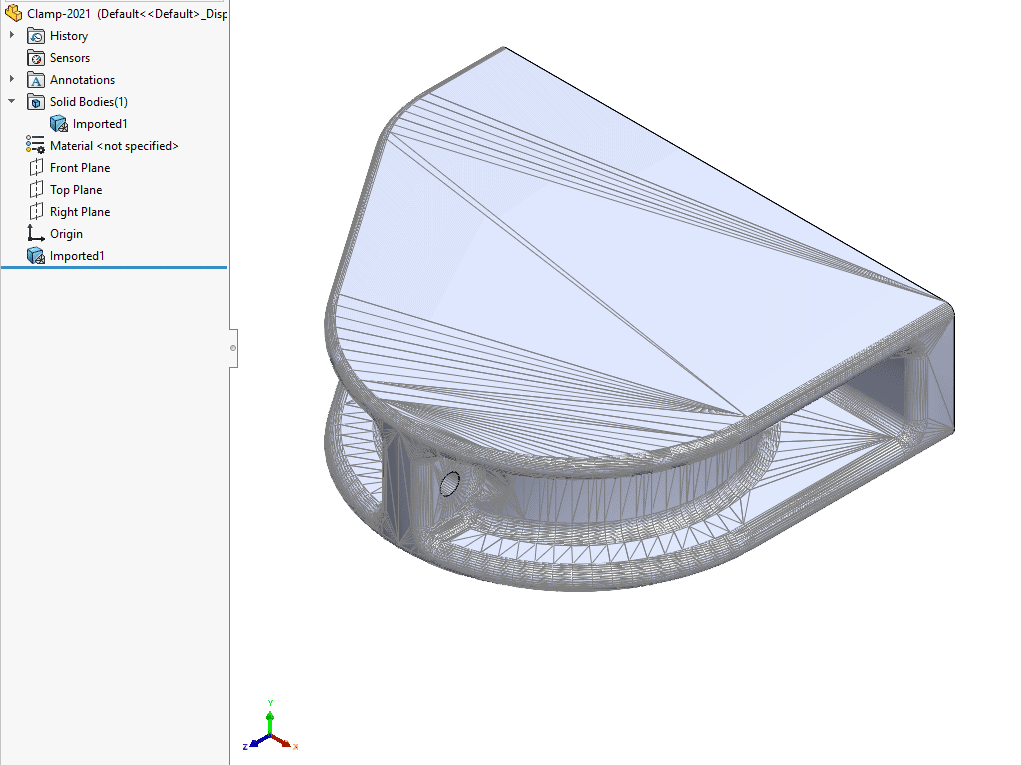 Step 2: Sketch area you would like to remove from the mesh geometry and Extrude making sure to NOT merge bodies.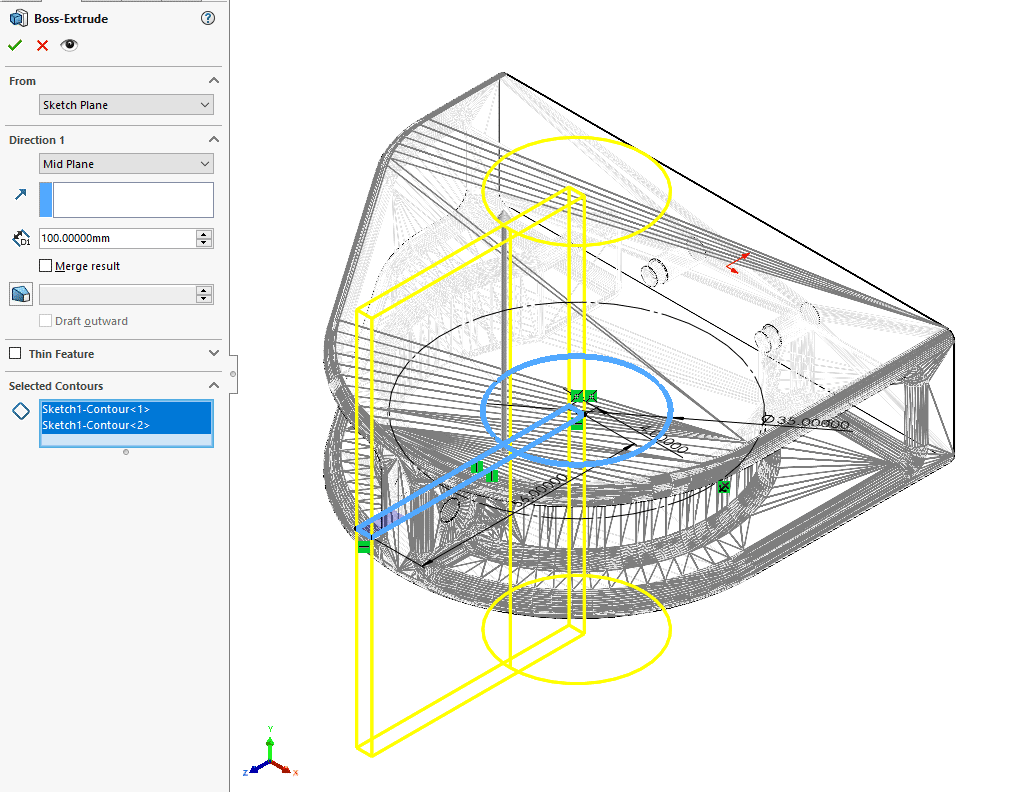 Step 3: Convert new SOLIDWORKS BREP geometry to mesh geometry.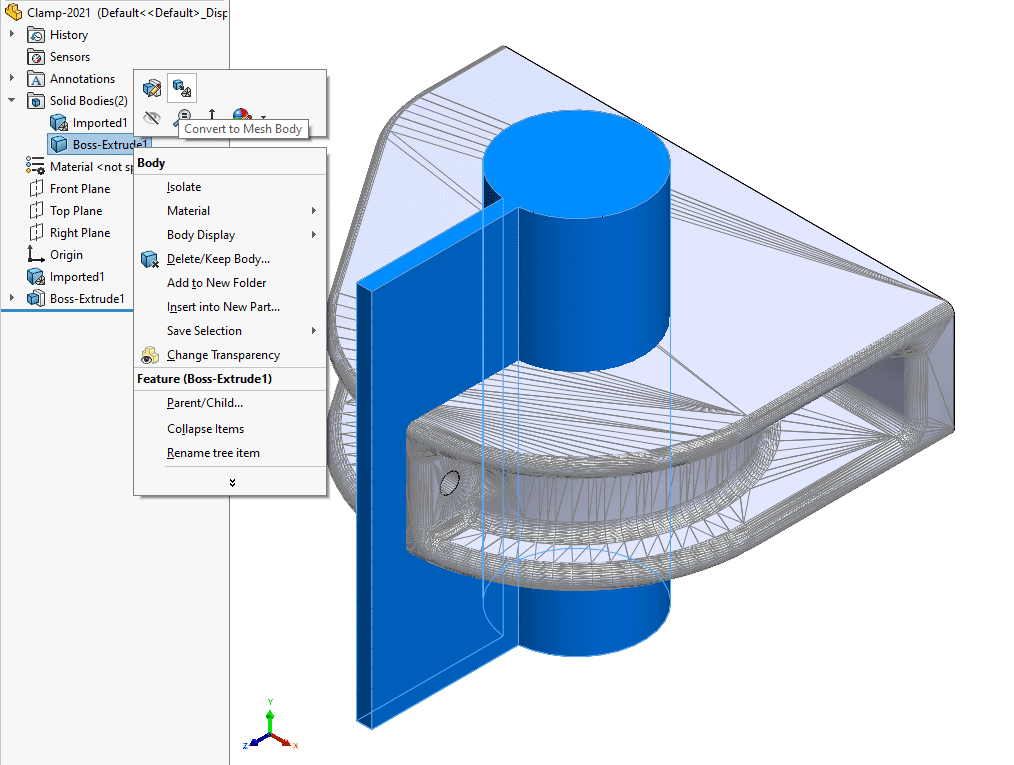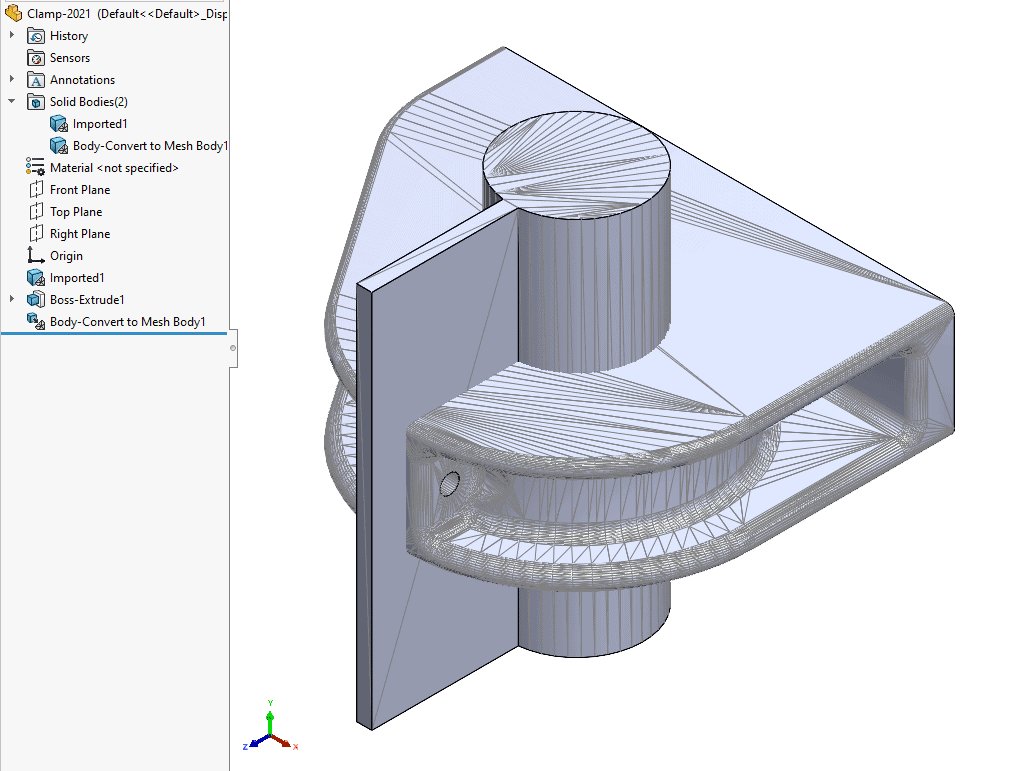 Step 4: Use the Combine command to subtract the two mesh bodies.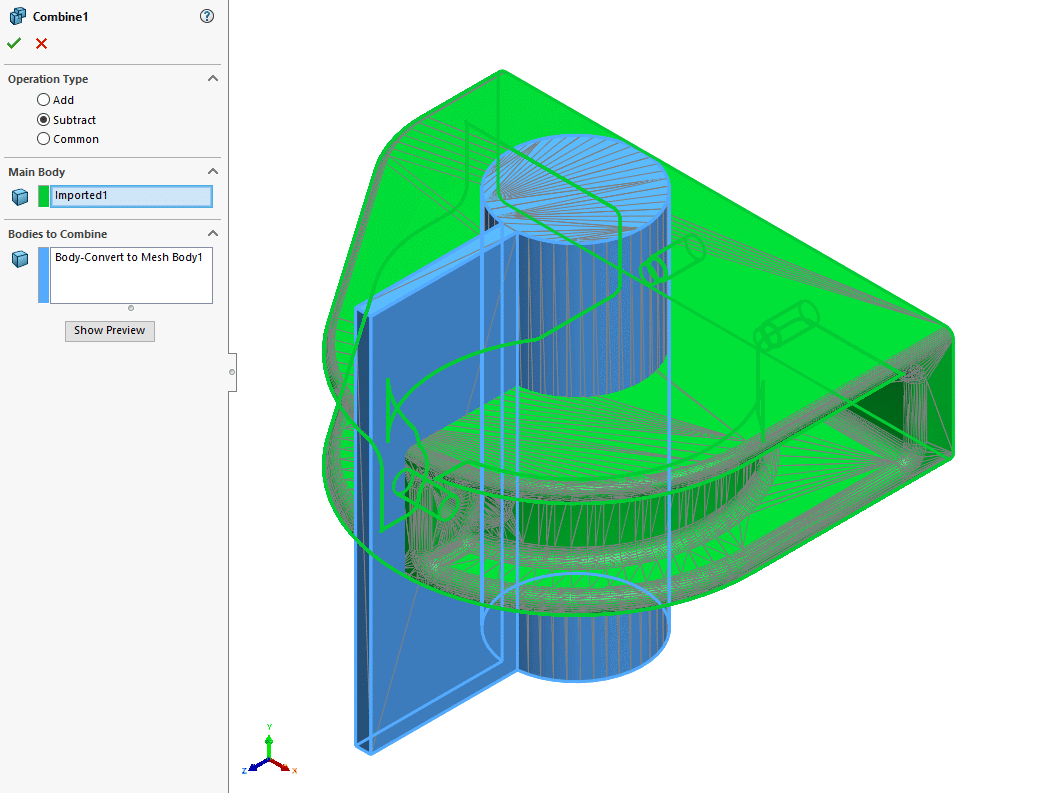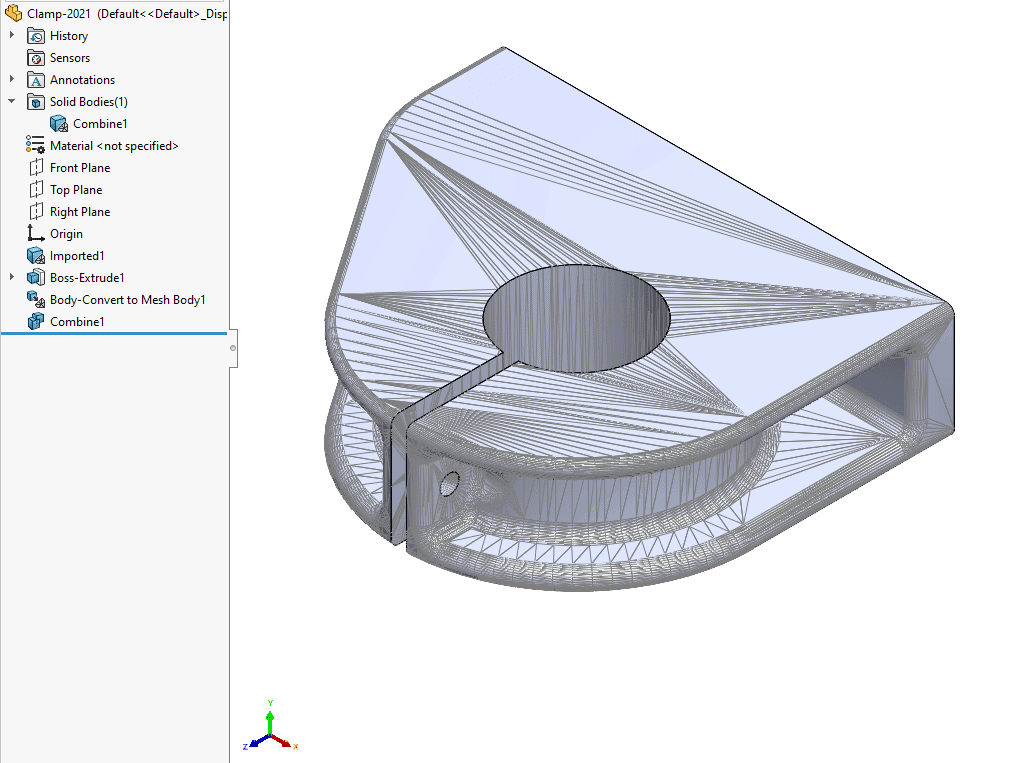 Now, let's do the same thing using the new workflow in SOLIDWORKS 2022.
Hybrid Modeling in SOLIDWORKS 2022
Step 1: Import STL File.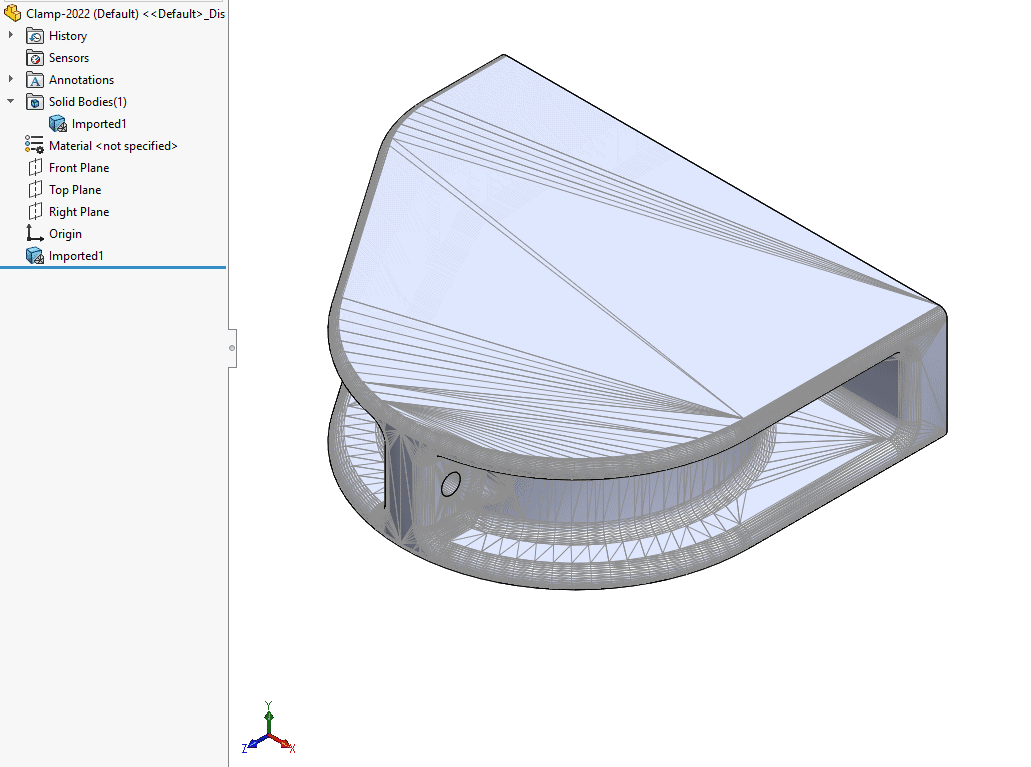 Step 2: Sketch area you would like to remove from the mesh geometry and use a traditional Cut Extrude.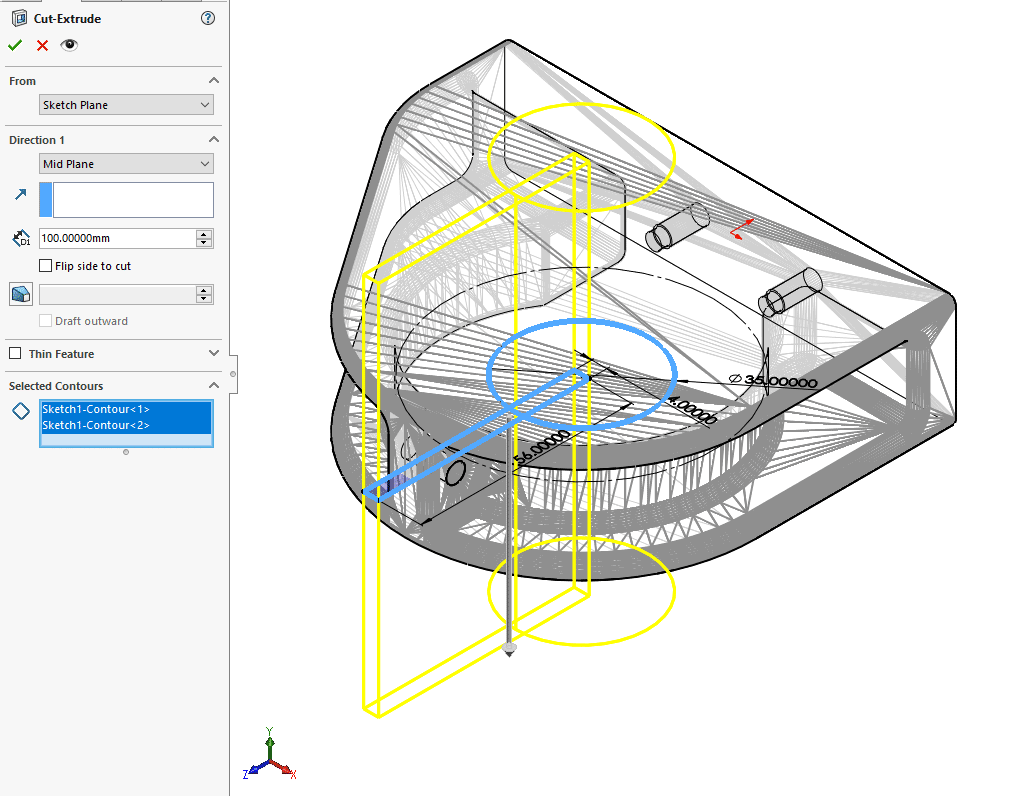 And that's it!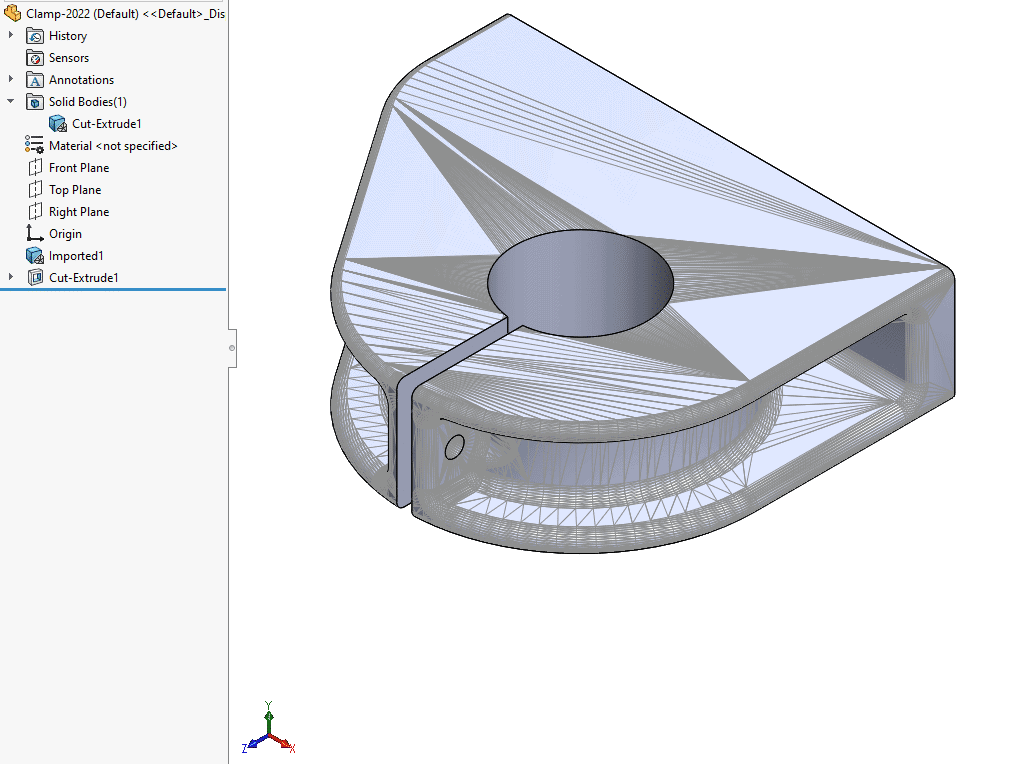 Tech Tip: Notice the Cut-Extrude1 feature left a combination of SOLIDWORKS BREP faces and the original mesh BREP geometry.
This geometry can then be used for mating in assemblies or saved back out to STL format for 3D printing, making working with mesh geometries easier than ever.
I hope this part of the What's New series gives you a better understanding of the new features and functions of SOLIDWORKS 2022. Please check back to the CATI Blog as the CATI Application Engineers will continue to break down many of the new items in SOLIDWORKS 2022. All these articles will be stored in the category of "SOLIDWORKS What's New."
Jordan Puentes
Sr. Application Engineer
Computer Aided Technology
What is Design Innovation Month?
DESIGN INNOVATION MONTH 2021 – Webinars, Virtual Showroom, Contests
Design Innovation Month is CATI's massive "What's New in 2022" event for SOLIDWORKS, 3DEXPERIENCE, and 3D printing & 3D scanning technology.  That's six weeks of live and on-demand webinars, demonstrations, in-depth blog posts, and prizes!  Best of all, it's free of charge! Check the DI Month Hub for all the details and to sign up for your next event.