SOLIDWORKS 2022 What's New - Measure Tool: Quick Copy Settings is back!
When SOLIDWORKS 2018 was released, the Measure tool interface was revised to allow users to see more selections in the Selection Window as well as the ability to copy dimensions to the clipboard so it can be pasted in SOLIDWORKS or other applications.
In the release of SOLIDWORKS 2021 that ability was removed, to the disappointment of many. SOLIDWORKS heard the voices of the community and brought this feature back in the release of SOLIDWORKS 2022.
This feature is on by default when you launch the measure tool. However, if you are not seeing the option available to you, click the Quick Copy Setting icon.
You can then choose to copy Number Only or Number and Unit of Measure then choose OK.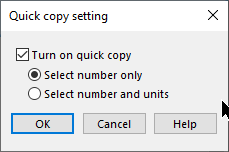 Once quick copy is turned on, merely hover your mouse over a dimension and left-click. The dimension is then saved to your Windows clipboard where you can paste it anywhere you may need it; inside and outside of SOLIDWORKS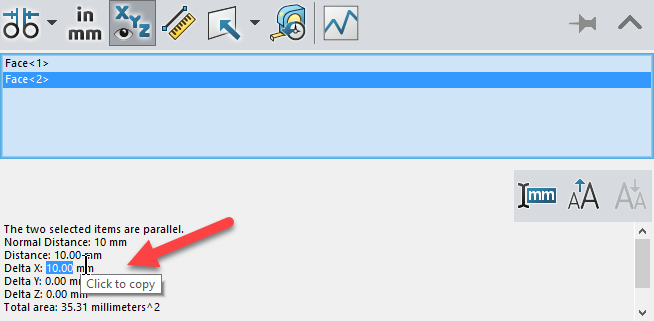 I hope this part of the What's New series gives you a better understanding of the new features and functions of SOLIDWORKS 2022. Please check back to the CATI Blog as the CATI Application Engineers will continue to break down many of the new items in SOLIDWORKS 2022. All these articles will be stored in the category of "SOLIDWORKS What's New."
Cami Florence
Technical Support Manager
Computer Aided Technology
What is Design Innovation Month?
DESIGN INNOVATION MONTH 2021 – Webinars, Virtual Showroom, Contests
Design Innovation Month is CATI's massive "What's New in 2022" event for SOLIDWORKS, 3DEXPERIENCE, and 3D printing & 3D scanning technology.  That's six weeks of live and on-demand webinars, demonstrations, in-depth blog posts, and prizes!  Best of all, it's free of charge! Check the DI Month Hub for all the details and to sign up for your next event.