SOLIDWORKS 2022 What's New – SIMULATION SOLVERS and PERFORMANCE
2022 has brought many improvements to SOLIDWORKS Simulation. In this article I want to cover the SOLIDWORKS Simulation Solver Changes and Performance Enhancements. Every year SOLIDWORKS puts a large effort into bringing new useful features to the Simulation portfolio. This year is no different.
SOLIDWORKS Simulation 2022 has added several SIMULATION Solver enhancements. The FFEPlus iterative and the Intel Direct Sparse solvers in 2021 and before utilized a file-based process to transfer stiffness data to the Simulation. This method was slow and had an impact on files that utilized connectors, and cyclic symmetry, remote loads with rigid connections, and beams acting as stiffeners. In 2022 SOLIDWORKS Simulation now utilizes a function-based process, speeding up the stiffness transfer from connectors such as bolts, springs, bearings, and rigid connections, and the previously mentioned boundary conditions.
While 2021 can use Automatic Solver Selection for Nonlinear, Frequency, and Buckling studies, in 2022 the algorithm that selects the best solver per study has been revamped. The selection of the best solver (FFEPlus, Direct Sparse) for the pre-mentioned given study types depends on the number of equations, load cases, mesh types, geometric features, contact and connector features, and system memory. The algorithm factors in the number of frequencies, and buckling modes requested.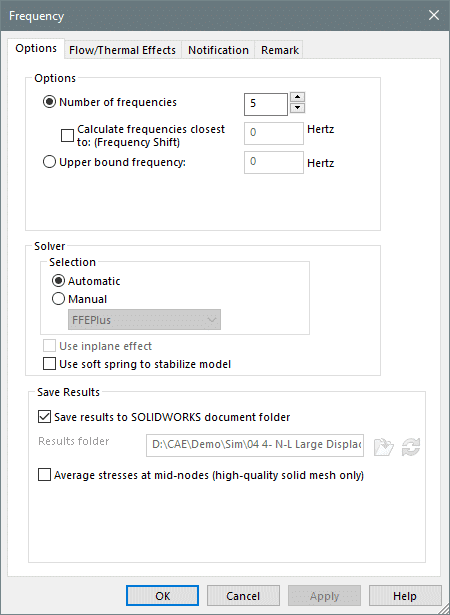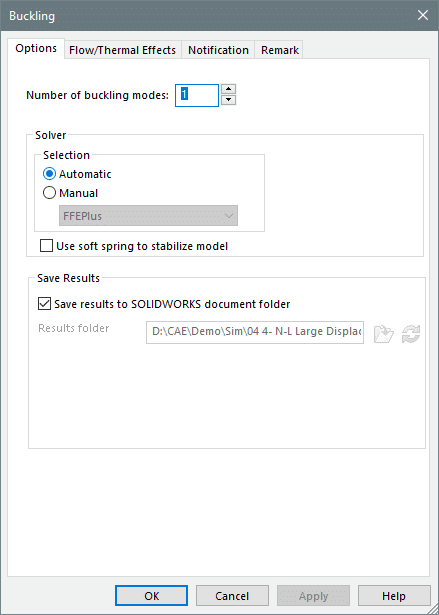 The Intel Direct Sparse Solver has been added for Linear Dynamic studies with Selected Base Excitation for frequency and response calculations.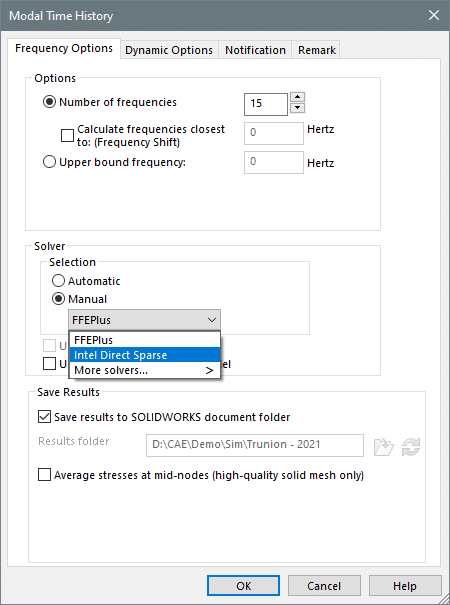 New for 2022 if you do experience a solver failure, the warning message prompts you to send the SIMSTACK-*.dmp file to SOLIDWORKS development team. The benefit of this file is that it does not share any confidential information but helps in the diagnosis of solver failure.
SIMULATION Performance enhancements also include the reduction in save time for models with non-modified studies. Depending upon the hard drive, computer, and file, saving models with Simulation studies is up to twice as fast.
I hope this part of the What's New series gives you a better understanding of the new features and functions of SOLIDWORKS 2022. Please check back to the CATI Blog as the CATI Application Engineers will continue to break down many of the new items in SOLIDWORKS 2022. All these articles will be stored in the category of "SOLIDWORKS What's New."
Robert Warren
Simulation Specialist
Computer Aided Technology
DESIGN INNOVATION MONTH 2021 – Webinars, Virtual Showroom, Contests
Design Innovation Month is CATI's massive "What's New in 2022" event for SOLIDWORKS, 3DEXPERIENCE, and 3D printing & 3D scanning technology.  That's six weeks of live and on-demand webinars, demonstrations, in-depth blog posts, and prizes!  Best of all, it's free of charge! Check the DI Month Hub for all the details and to sign up for your next event.