SOLIDWORKS 2022 What's New – SOLIDWORKS PDM
It's that time of year again, welcome to "What's New" season! As always, the CATI team has put together several different articles to keep you up to date on what we're all excited about. Today, I want to give you part 1 of the top enhancements for SOLIDWORKS PDM 2022.
Searching with EXALEAD with PDM 2022
Searching with SOLIDWORKS PDM has always been one of my top features. With SOLIDWORKS PDM, you search based on what you know. Maybe you know the description of a part or who the vendor is. Those are great, but what if I want to search for a part that looks like what I've got? PDM has always lacked geometry searching. Integration with EXALEAD OnePart enables content searching for CAD files instead of only text-based documents.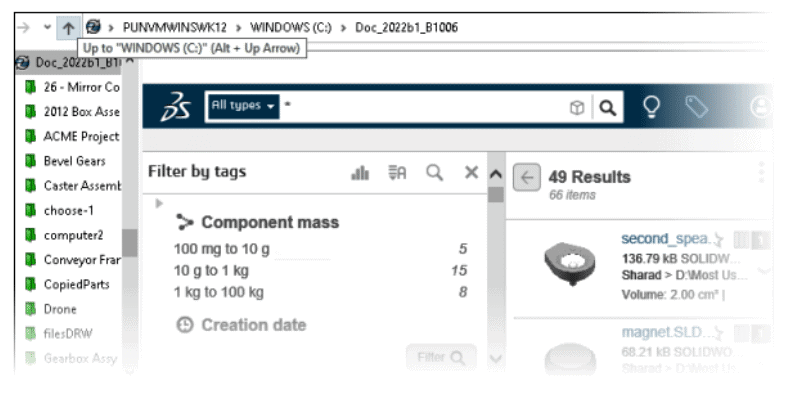 It's hard to describe every part perfectly with a data card. Some files have more detail and others have less. The whole point of the card is to find the most common properties and collect them for searching/filtering. EXALEAD by itself indexes CAD models to search on content and integrating that with SOLIDWORKS PDM 2022 takes PDM searches to a whole new level.
eDrawings Viewer for Preview
The existing file preview for SOLIDWORKS PDM is nice, but it could be better. For example, we can't make a section view of a model, nor can we animate the models' movement. Well, with SOLIDWORKS PDM 2022, now have the full eDrawings Viewer available in the preview tab.
What this means for you is no more opening files just to do a section view. That gives you better performance by taking fewer clicks to get what you need. It also means installing fewer applications and having the full preview right where you need it.
Open a Drawing Easier in PDM 2022
Raise your hand if you use the "Open Drawing" feature in SOLIDWORKS to grab a drawing for parts and assemblies. Okay, that didn't work so well in a blog, but I'm guessing a lot of you raised your hand. Now think about your PDM interface inside SOLIDWORKS. You can view properties, transition the file, view the history, and so on. However, there isn't an "Open Drawing" button.
SOLIDWORKS PDM 2022 changes all of that by adding the button to the SOLIDWORKS Add-In. But, in my opinion, this is even better than using the right click menu. With these drawings in PDM, we already have references built up. This means that using "Open Drawing" will find the drawing in the vault, even if it's in a different folder and has a different name.
Now you can spend more time working on the files you need instead of digging through the vault for a simple drawing file.
Understand Impacted Files
It's a simple thing, but when you check out an assembly and the children, how many parts are you grabbing? The more components you check out, the more time the operation takes. Well, with SOLIDWORKS PDM 2022, you can see exactly how many files you're affecting.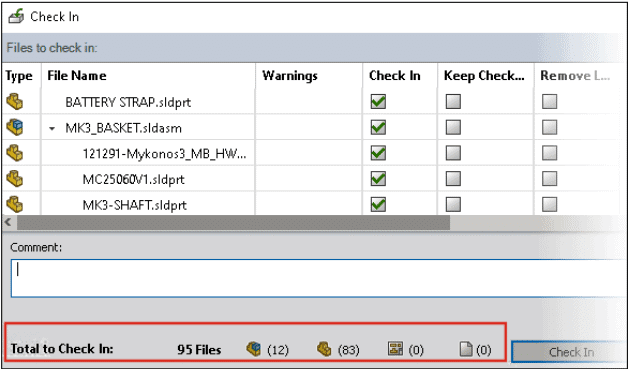 Checking files out is only one way you touch the database. Think about everything else you do throughout the day. Getting files, routing things for approval, rolling back files – those are all database intense actions. So, minimizing the number of touches with that database improves your day-to-day performance. Therefore, in addition to letting you know how many files you're affecting during check out, you see the same enhancement for checking in files, getting files, undoing checkout, changing state, and rolling back.
A Better Where Used
You use different configurations for different reasons. For example, you might have different sizes of bolts as configurations. One is 8mm, one is 10mm, and so on. Thinking about SOLIDWORKS PDM 2021 (and older), the Where Used tab tells you where you're using any version of the file, but not which configuration specifically at the same time. But, with SOLIDWORKS PDM 2022, you have the dropdown to select a configuration to show where you use all versions.

Web2 Enhancements in PDM 2022
Data cards on the web aren't the same as data cards for your engineers. And that makes sense, right? Engineers might need information such as the machine ID for manufacturing. However, if I'm on the web, I probably don't need that much detail. Well, new in SOLIDWORKS PDM 2022, we can customize data cards for Web2 users.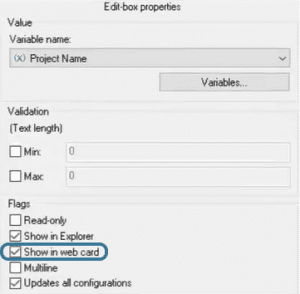 In addition to selecting fields for the Web2 card, we also have dedicated editor for the Web2 data card. Here, we can modify names for the fields and change the order of those fields. In general, this makes for a better user experience with users only seeing the information they need.
Fully Preview Other CAD Models in Web2
Web2 is great for reviewing files on the go. Well, most files that is. Long-time users of the Web2 viewer know that the viewer is limited beyond SOLIDWORKS CAD files. But I've got some good news for you. Now you can view additional CAD formats in the Web2 viewer.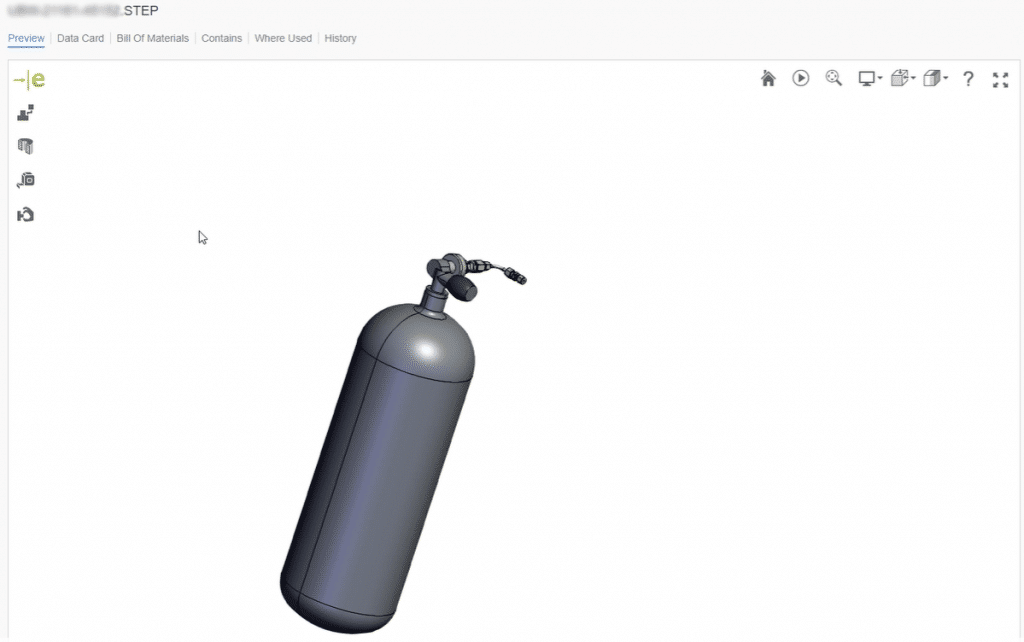 Recap
SOLIDWORKS PDM 2022 introduces several features designed to help you understand your files. First, we see a more complete picture for impacted files. New in SOLIDWORKS PDM 2022, we have statistics for how many files we affect with different actions.
Next, we have an improved Where Used tab. Now, you can look for all versions and all configurations at the same time. This gives you a feel for how you're using your models. And speaking of your models, we see multiple enhancements with Web2 that help you visualize your files. We have expanded support to view other CAD types, as well as a more flexible data card. This means remote users will always be able to get the information they need, right from the web.
I hope this part of the What's New series gives you a better understanding of the new features and functions of SOLIDWORKS 2022. Please check back to the CATI Blog as the CATI Application Engineers will continue to break down many of the new items in SOLIDWORKS 2022. All these articles will be stored in the category of "SOLIDWORKS What's New."
Nick Sweeney
PLM Application Engineer
Computer Aided Technology
What is Design Innovation Month?
DESIGN INNOVATION MONTH 2021 – Webinars, Virtual Showroom, Contests
Design Innovation Month is CATI's massive "What's New in 2022" event for SOLIDWORKS, 3DEXPERIENCE, and 3D printing & 3D scanning technology.  That's six weeks of live and on-demand webinars, demonstrations, in-depth blog posts, and prizes!  Best of all, it's free of charge! Check the DI Month Hub for all the details and to sign up for your next event.