SOLIDWORKS 2022 What's New – SOLIDWORKS Plastics Solver Enhancements
The What's New content for 2022 has shown many new analysis enhancements. One of the best from an efficiency standpoint, are the enhancements to the SOLIDWORKS Plastics solvers. Whether boasting a way to keep you cool, reducing your Cooling analysis time and getting your part filled faster during Fill analysis, the SOLIDWORKS Plastics solvers have you covered.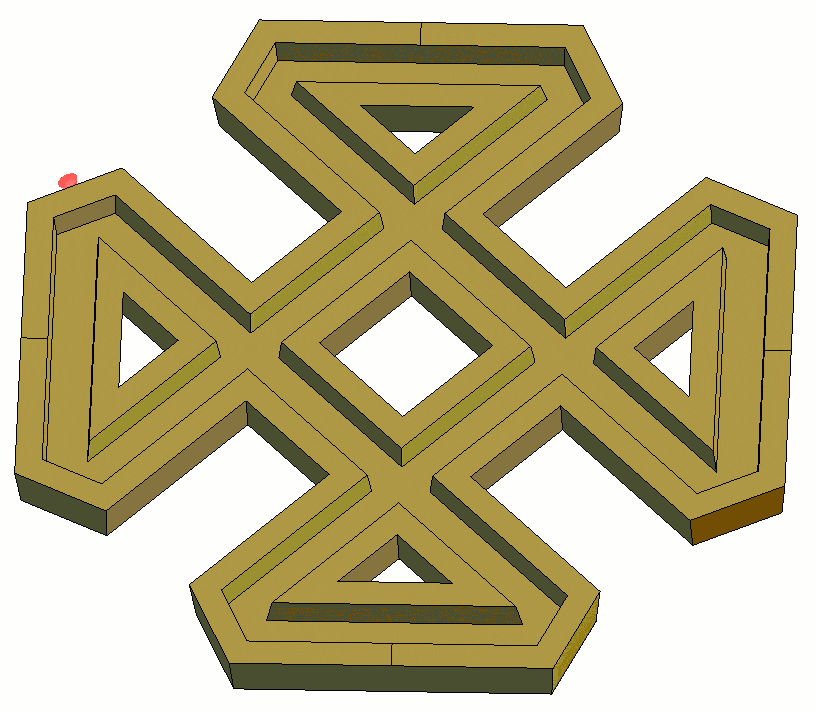 Cool Analysis
In an analysis where the Cooling stage is most of the solutions computation 2022, SOLIDWORKS Plastics reduces the overall solution time by a minimum of 20%. Yes, a minimum of 20% your time could be even faster. Below is a comparison of three models with a varying number of elements.
Fill & Pack Analysis
The new Fill analysis Direct solver is no slouch. It boasts a reduction in Fill time of 50% compared to previous years. Couple the solve time reduction and the more accurate calculation of inertial effects on thick parts with a hexahedral mesh and the Direct solver is a real winner this year. Below is a comparison of two Fill and Pack analysis on two parts varying in element count.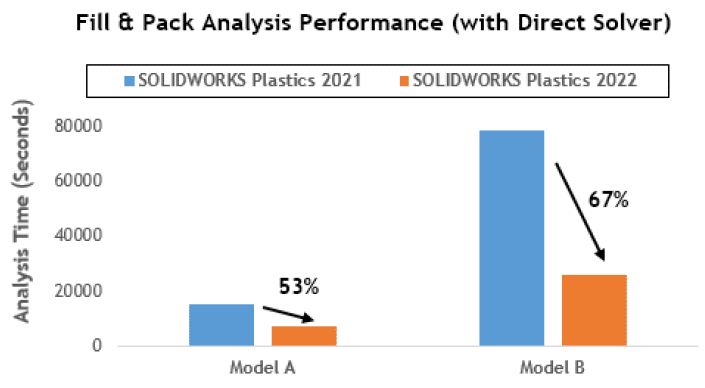 SOLIDWORKS Plastics speeds up your plastic injection part designs while decreasing your time to a solution. Check out all the What's New CATI blogs in SOLIDWORKS Plastics.
I hope this part of the What's New series gives you a better understanding of the new features and functions of SOLIDWORKS 2022. Please check back to the CATI Blog as the CATI Application Engineers will continue to break down many of the new items in SOLIDWORKS 2022. All these articles will be stored in the category of "SOLIDWORKS What's New."
Robert Warren
Simulation Specialist
Computer Aided Technology
DESIGN INNOVATION MONTH 2021 – Webinars, Virtual Showroom, Contests
Design Innovation Month is CATI's massive "What's New in 2022" event for SOLIDWORKS, 3DEXPERIENCE, and 3D printing & 3D scanning technology.  That's six weeks of live and on-demand webinars, demonstrations, in-depth blog posts, and prizes!  Best of all, it's free of charge! Check the DI Month Hub for all the details and to sign up for your next event.