SOLIDWORKS 2022 What's New –Symmetric Linear Diameter Dimensions and Switching between Radius and Diameter Dimensions
Symmetric Linear Diameter Dimensions
With the release of SOLIDWORKS 2022 comes the enhancement of Symmetric Linear Diameter Dimensions. Symmetric Linear Diameter (SLD) Dimensions allow a user to create one sided dimensions to symmetrical features across a centerline so drawing views don't get crowded with extra leader lines. SLD dimensions can be used on any drawing view but are best suited for views that only need one side of a leader, such as cylindrical faces. In drawings with closely packed diameter dimensions, the SLD dimension helps to reduce confusion as a result of unnecessary leader lines.
SLDs not only save space on the drawing, but they also save the detailer's time with the "Multiple" option. This allows the detailer to choose one common centerline and multiple faces or features consecutively to create an SLD to those entities (see gif below).
2021: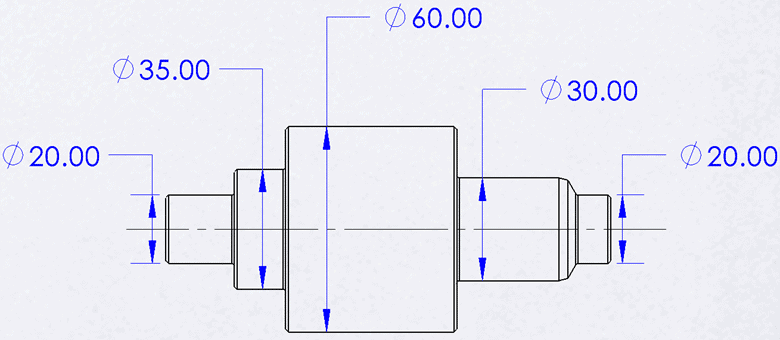 2022: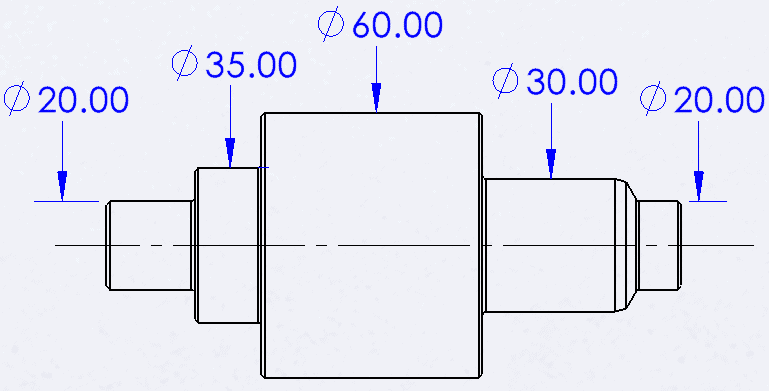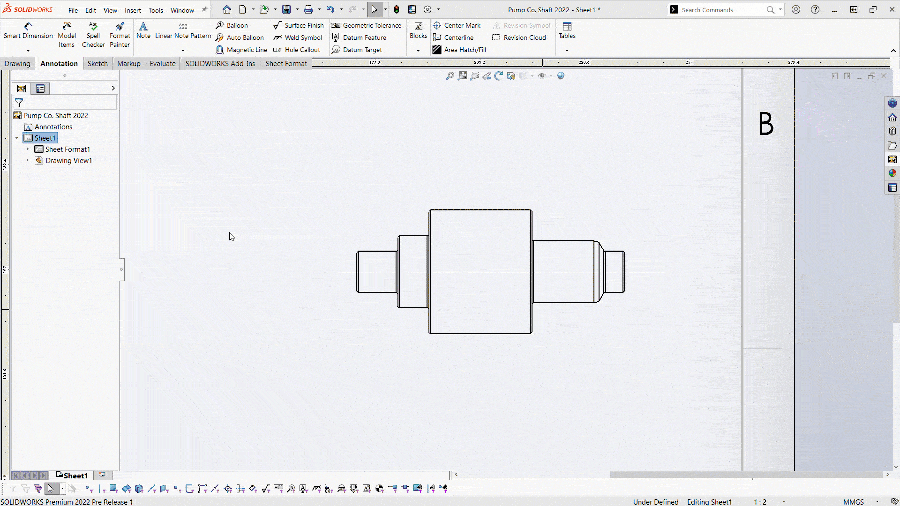 Radius/Diameter Dimension Switch
Also new to diameter dimensions in SOLIDWORKS 2022 is the way we switch between radius and diameter. Previously, switching between diameter and radius would require digging through right click menus. Now, with SOLIDWORKS 2022, the switch from radius, diameter and linear dimensions is available from the context toolbar. The gif below shows the major time difference saved with the commands being in the context toolbar.
CAUTION! In 2022 Pre-Release 1, an issue can arise when changing between diameter and radius. The actual size of the arc changes rather than just the definition of radius vs diameter. This can be avoided by selecting the leader line of the dimension instead of the dimension directly.
2021: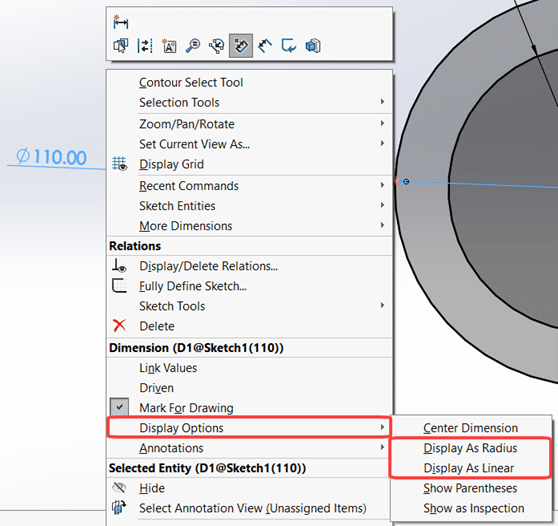 2022: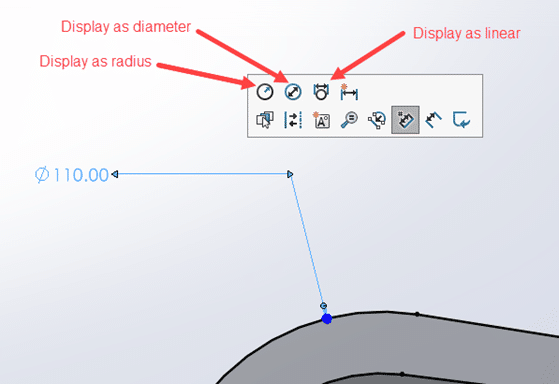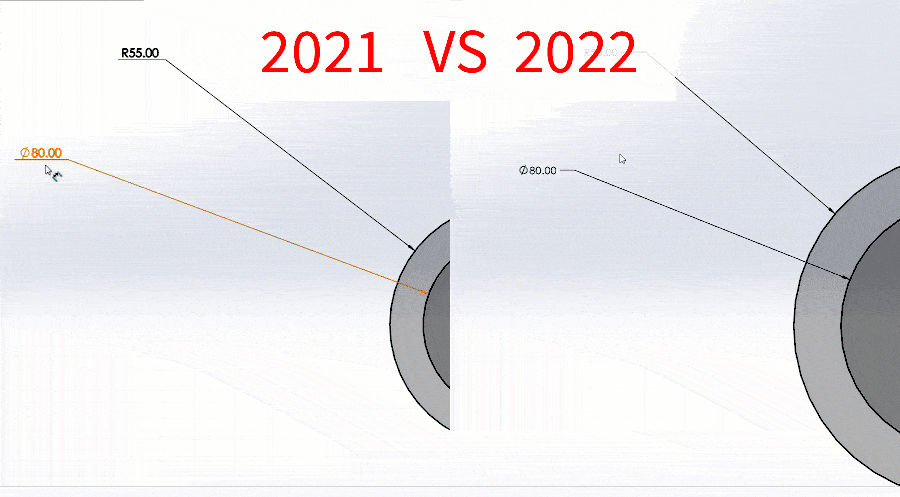 I hope this part of the What's New series gives you a better understanding of the new features and functions of SOLIDWORKS 2022. Please check back to the CATI Blog as the CATI Application Engineers will continue to break down many of the new items in SOLIDWORKS 2022. All these articles will be stored in the category of "SOLIDWORKS What's New."
Kit MacDonald
Application Engineer
Computer Aided Technology
What is Design Innovation Month?
DESIGN INNOVATION MONTH 2021 – Webinars, Virtual Showroom, Contests
Design Innovation Month is CATI's massive "What's New in 2022" event for SOLIDWORKS, 3DEXPERIENCE, and 3D printing & 3D scanning technology.  That's six weeks of live and on-demand webinars, demonstrations, in-depth blog posts, and prizes!  Best of all, it's free of charge! Check the DI Month Hub for all the details and to sign up for your next event.