SOLIDWORKS 2022 What's New – User Interface - Reference Geometry & Component Name and Description
There are several improvements and changes to the SOLIDWORKS user interface new in 2022. I will outline a few of the more exciting improvements here.
Quick select reference geometry
It is now possible to see and select reference axes by hovering the mouse over a cylindrical face. And if you hit the 'Q' key while hovering over any face on the model, the planes will become visible for your selection.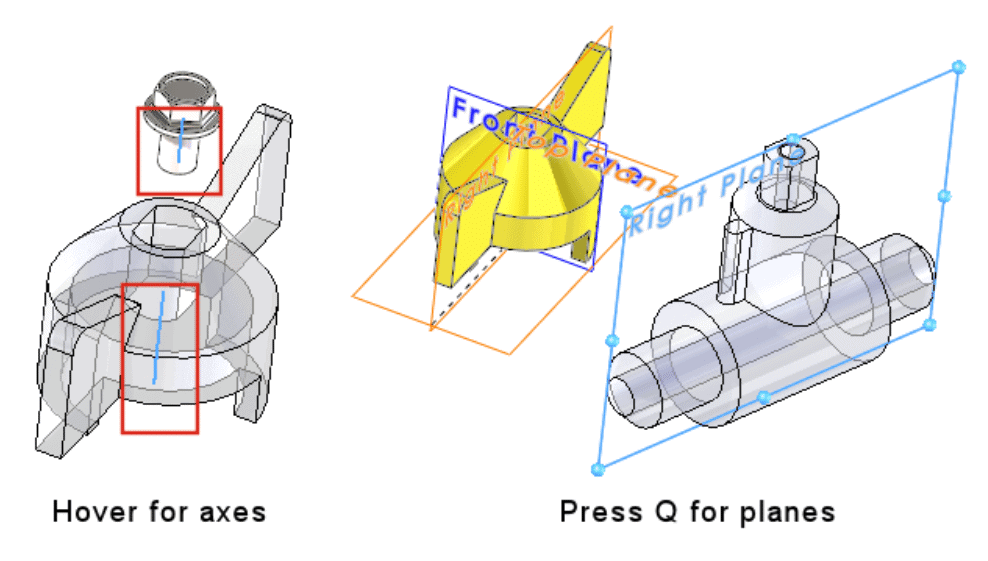 Assembly component names and descriptions
By clicking on the highlighted command below you can customize how assembly and component part names are displayed in the feature manager tree.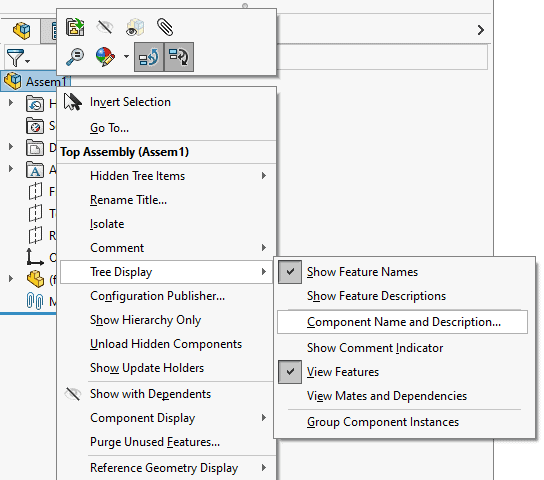 It is possible to adjust how component names are displayed by changing how the name, configuration, and display states are displayed in the feature tree. Shown below is an example and the options available for customization: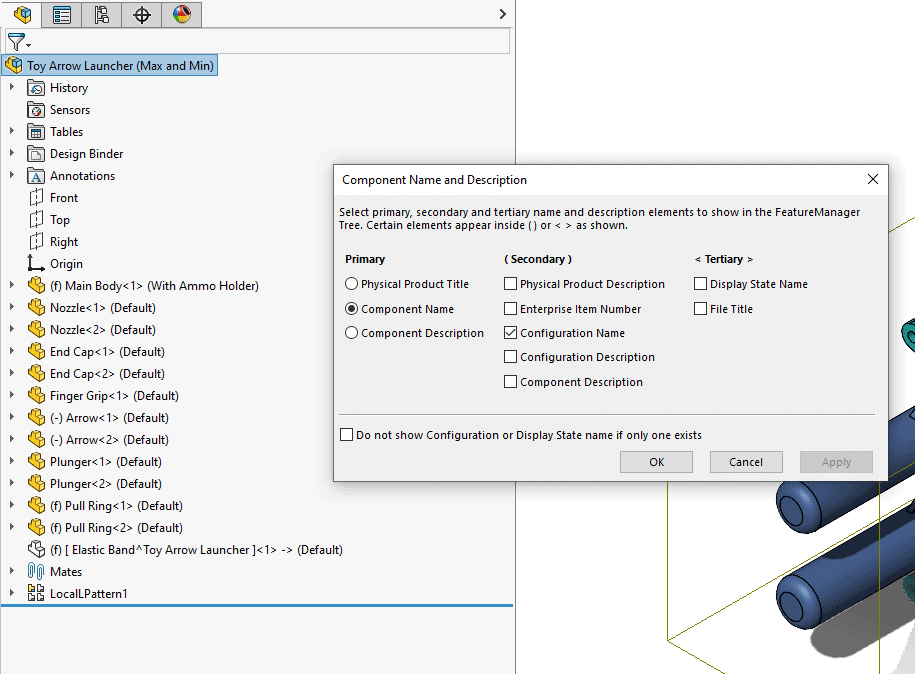 I hope this part of the What's New series gives you a better understanding of the new features and functions of SOLIDWORKS 2022. Please check back to the CATI Blog as the CATI Application Engineers will continue to break down many of the new items in SOLIDWORKS 2022. All these articles will be stored in the category of "SOLIDWORKS What's New."
Joe Phillips
Application Engineer
Computer Aided Technology
What is Design Innovation Month?
DESIGN INNOVATION MONTH 2021 – Webinars, Virtual Showroom, Contests
Design Innovation Month is CATI's massive "What's New in 2022" event for SOLIDWORKS, 3DEXPERIENCE, and 3D printing & 3D scanning technology.  That's six weeks of live and on-demand webinars, demonstrations, in-depth blog posts, and prizes!  Best of all, it's free of charge! Check the DI Month Hub for all the details and to sign up for your next event.