SOLIDWORKS 2023 CAM - Top Enhancements
SOLIDWORKS CAM in 2023 continues to impress with next-generation, cutting-edge functionality, and workflow enhancements. In this article (or the video embedded below if you'd prefer that), I cover what's new in this year's release:
Barrel Tools
With advances in 5-axis milling, barrel cutters are making a huge comeback!
SOLIDWORKS CAM 2023 will support the addition of barrel cutters in Standard, Conical Tangent, Tapered, Lens or Advanced profiles.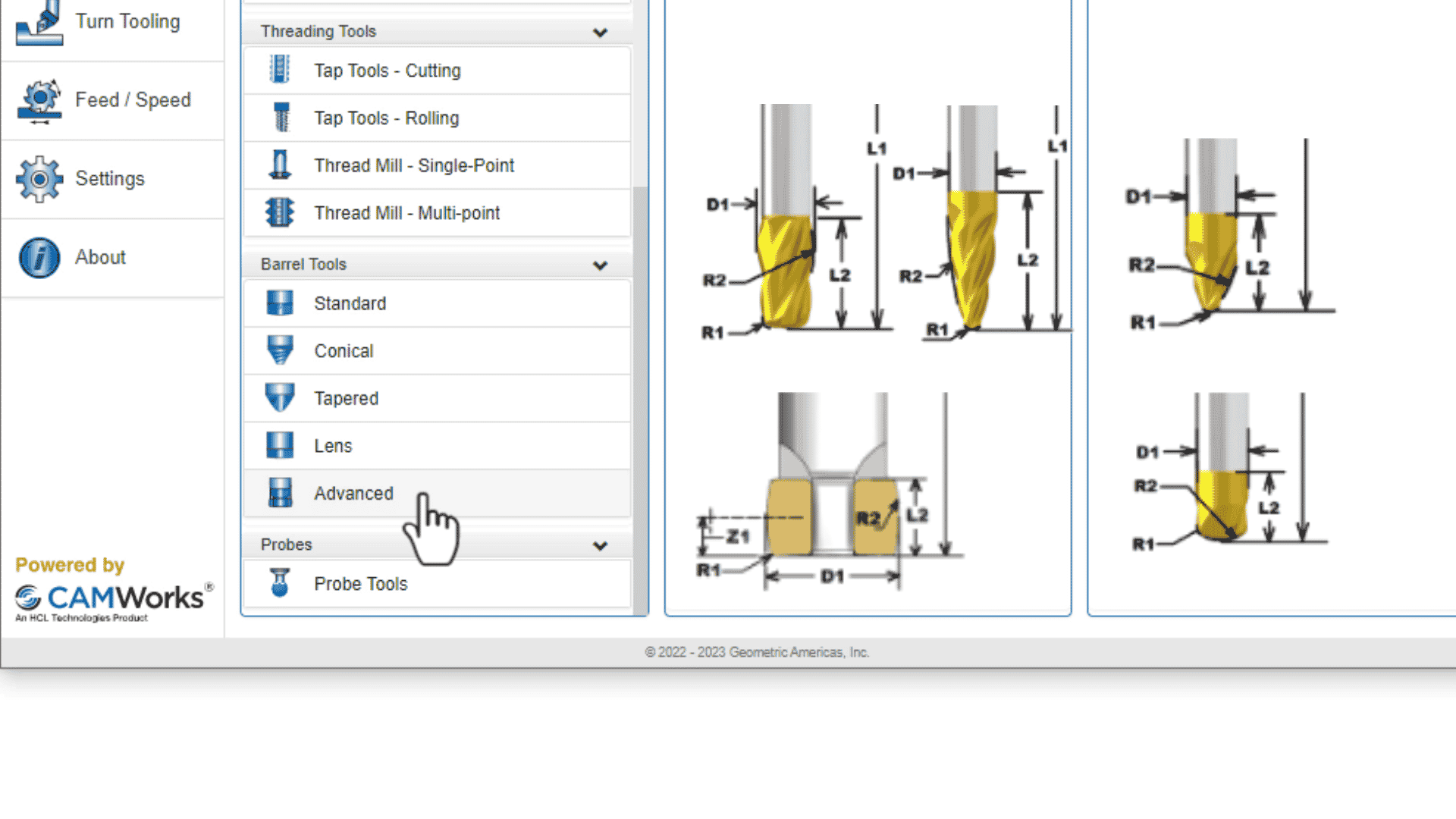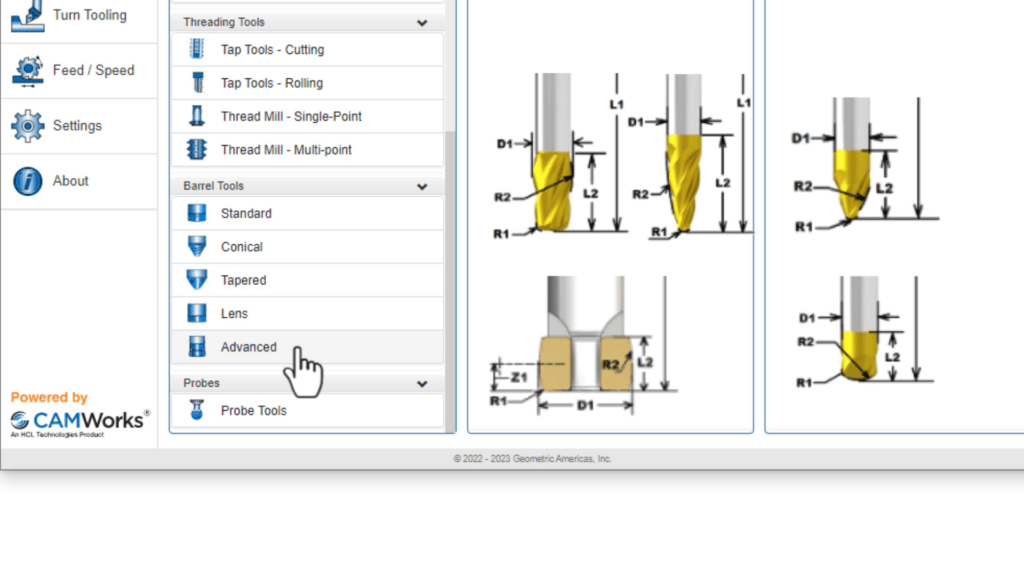 Due to the large contact radius, Barrel Mills allows for a very smooth surface finish while reducing the cutting time by large margins, 90% in some cases [1].
Barrel Mill support in the new SOLIDWORKS CAM is going to be a game changer!
Geometry Tab
Barrel mill tooling will be a great advantage for anyone that works with 3 or more axis machining operations. The operation parameters dialog now has another time-saving enhancement for 3-axis machining operations.
Activating a 3-axis operation in the SOLIDWORKS CAM Operation Tree, like a Z-Level Operation, we now have a Geometry tab. The new Geometry tab allows you to define avoid or contain areas and features.
Previously, the right mouse button menu was the only way to create a contain or avoid area. Worse, you had to define them one at a time. In 2023, we can now deal with these parameters in batch!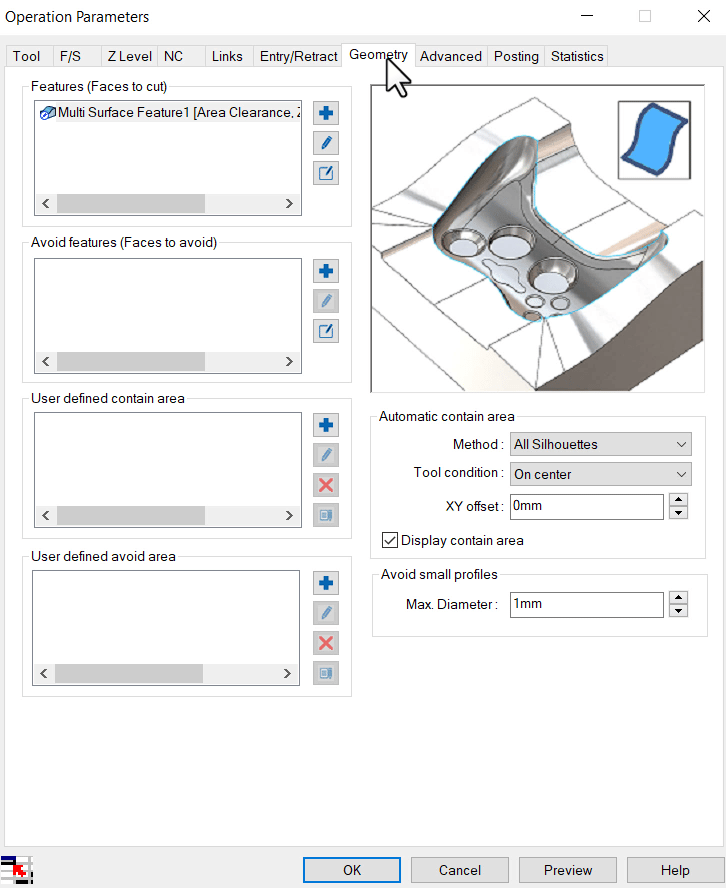 Lines Only
Another functionality we're excited about in SOLIDWORKS CAM 2023 is the option to split arcs into lines only, creating a polyline. This allows for a smoother cut than what we could get with a point-to-point arc cut. This is a great option for those tricky 2.5 or 3-axis Volu-mill paths that need to be as continuous as possible.
You can also specify your own acceptable deviation from the arc, making sure your cut comes out true.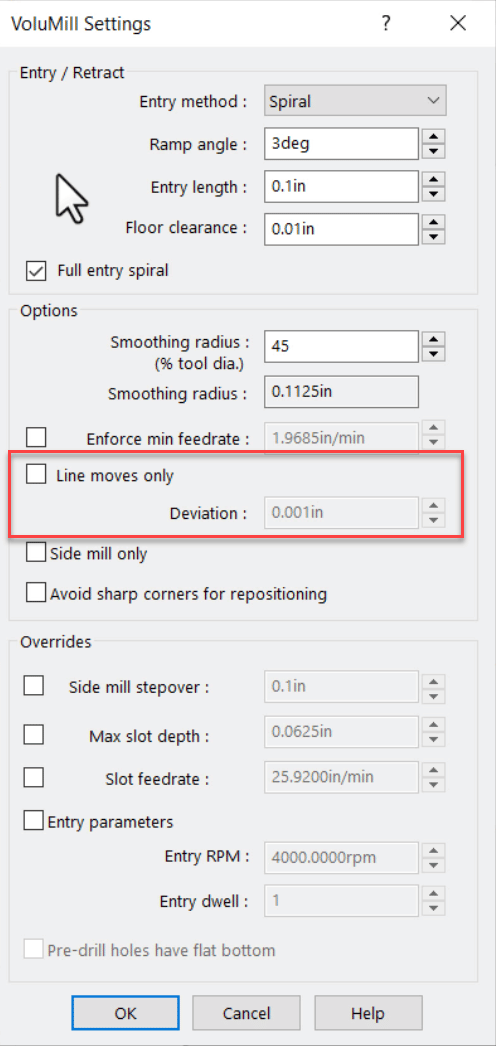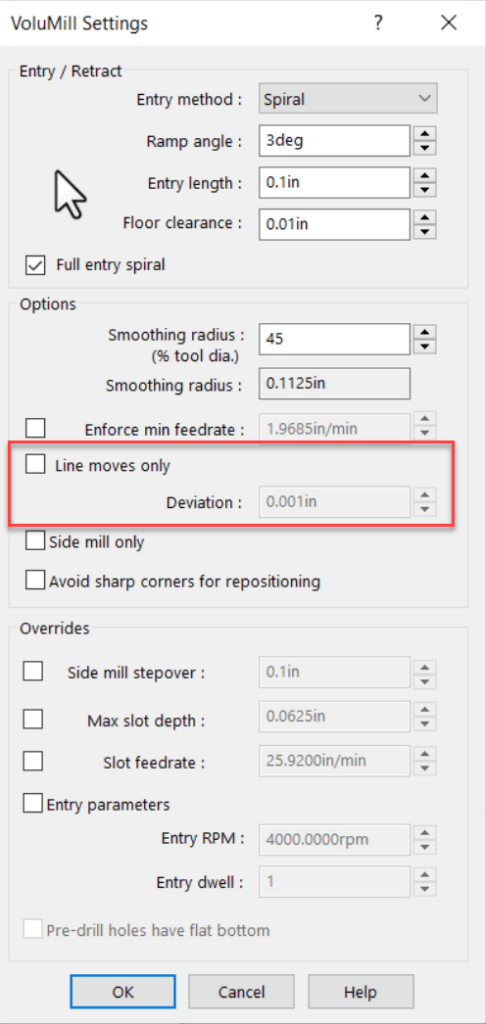 These enhancements to SOLIDWORKS CAM 2023 will allow for more advanced milling operations to be completed faster and with better results keeping your projects on time and in spec. Contact our fantastic CAM team today to learn more about how integrated CAD/CAM can help grow your business.
I hope this part of the What's New series gives you a better understanding of the new features and functions of SOLIDWORKS 2023. Please check back to the CATI Blog as the CATI Application Engineers will continue to break down many of the new items in SOLIDWORKS 2023. All these articles will be stored in the category of "SOLIDWORKS What's New."
Kit MacDonald
Application Engineer
Computer Aided Technology
What is Design Innovation Month?
DESIGN INNOVATION MONTH 2022 – Live Events, Webinars, Virtual Showroom, Contests
Design Innovation Month is CATI's "What's New in 2023" event for SOLIDWORKS, 3DEXPERIENCE, and 3D Printing & 3D Scanning technology. This year we're going back to the future to bring you in-person events, live and on-demand webinars, demonstrations, in-depth blog posts, and prizes! Best of all, it's free of charge! Check the DI Month Hub for all the details and to sign up for your nearest live event.