SOLIDWORKS Routing 2023 - Top Enhancements
There are many new enhancements to electrical wire routing in SOLIDWORKS 2023, which is available in SOLIDWORKS Premium. Here, let's take a look at some of my top enhancements to SOLIDWORKS Routing 2023. As always, if you'd like to follow along with a video, you can watch that below:
Harness Bundle Enhancements
Now, when you are editing a route, just select any portion of it, and the electrical attributes will display the length and outer diameter of the harness bundle. Additionally, SOLIDWORKS Routing more accurately calculates your bundles and accounts for any unused cores.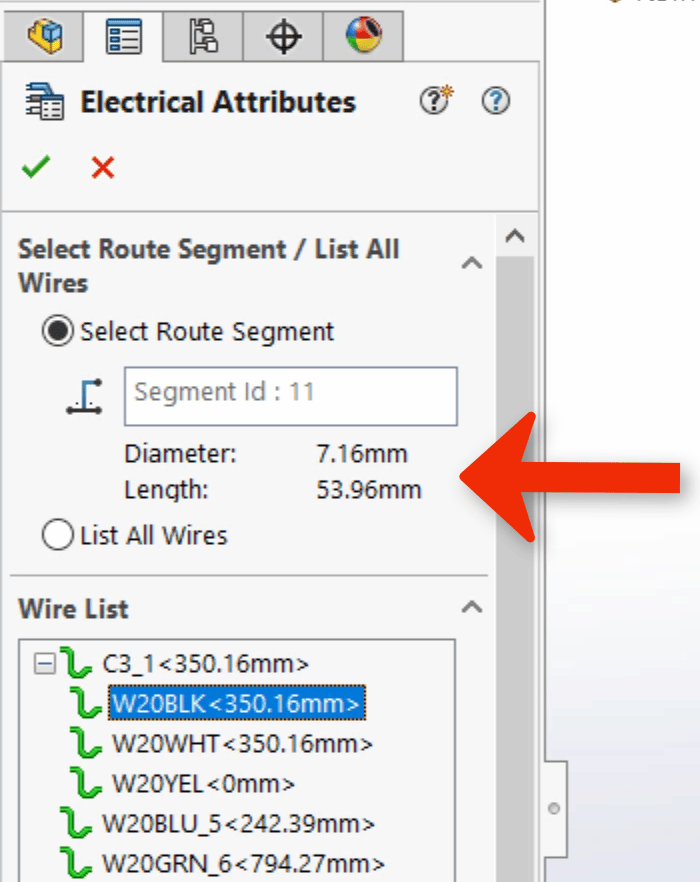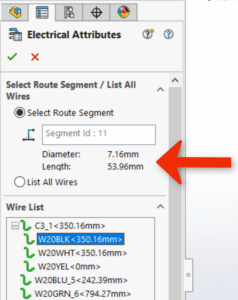 As a bonus, it is now possible (with a button click in the Electrical Attributes property manager) to display a graphic of the bundle cross-section anywhere along the route. You can identify any unused wires quickly, as they're displayed with a dashed line font.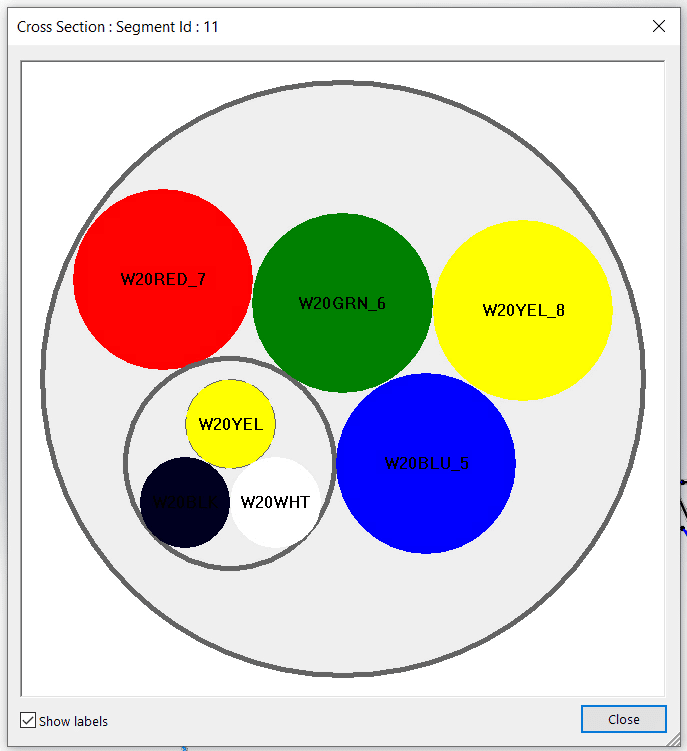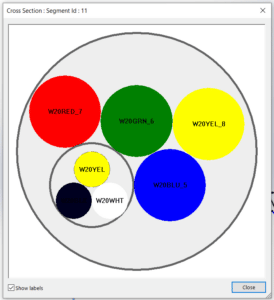 Drawings in SOLIDWORKS Routing 2023
In the past, a harness drawing generally required a lot of manual editing. New in 2023, SOLIDWORKS automatically places tables closer to the connector they belong to. This makes it easier to follow your drawings and takes away some cleanup.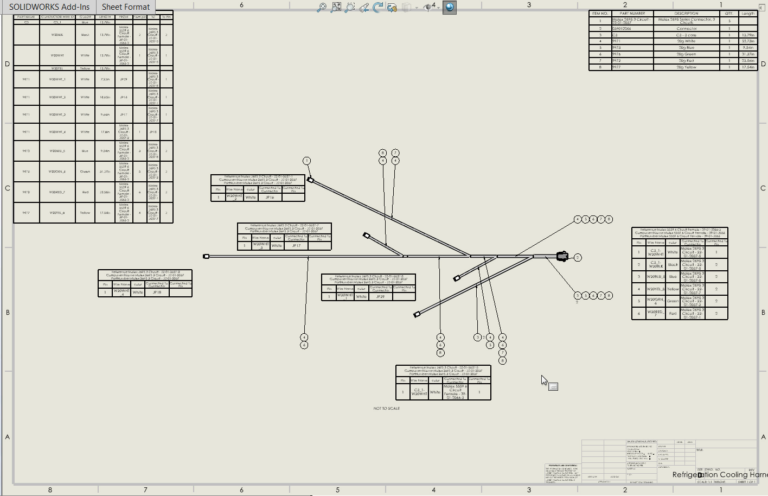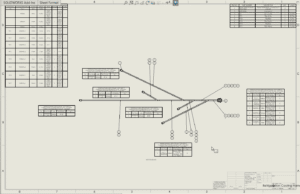 Also, auto Balloons for both connectors and wires now appear neatly stacked, even if you've deleted and re-added them.
Cleaner Connector Tables
Another handy addition to SOLIDWORKS Routing 2023 comes with your connector tables. Now, when you hover on a connector table, it cross-highlights the connector symbol and has an orange dashed "attachment line" to show which connector it belongs to. This means you can place a table anywhere on the sheet and still easily identify its associated component.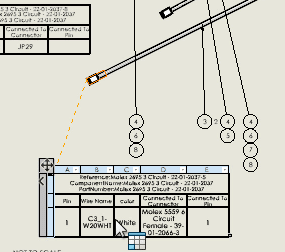 If you manually add a column to a connector table, new in SOLIDWORKS 2023 you will be asked if you want to update ALL the connector tables to match, eliminating many manual steps.


New for 2023, splices now support multiple connection points, as opposed to requiring a separate splice for each circuit.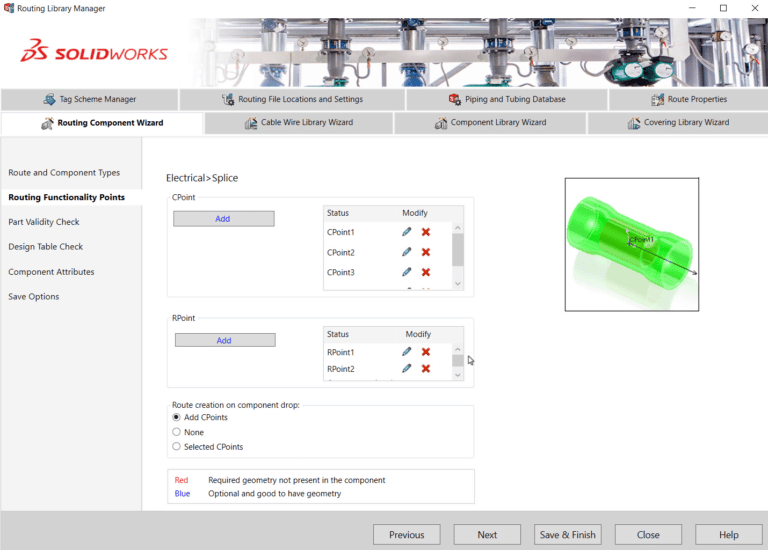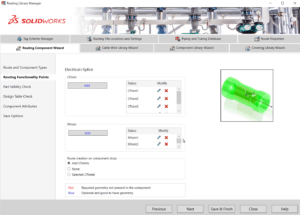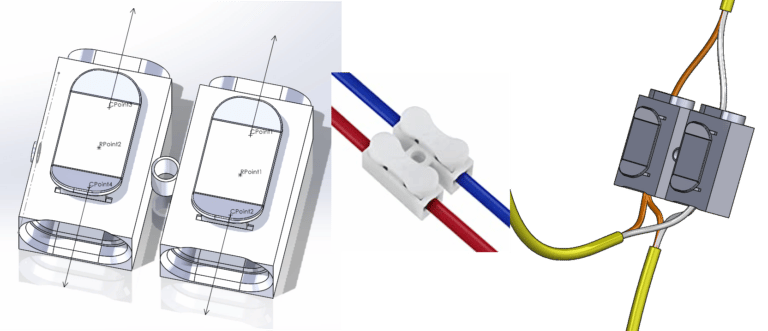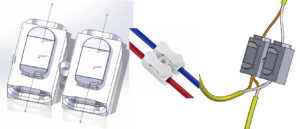 These enhancements to SOLIDWORKS Routing in 2023 will provide improved automation to design routed systems and properly document them for manufacture.
I hope this part of the What's New series gives you a better understanding of the new features and functions of SOLIDWORKS 2023. Please check back to the CATI Blog as the CATI Application Engineers will continue to break down many of the new items in SOLIDWORKS 2023. All these articles will be stored in the category of "SOLIDWORKS What's New."
Randy Simmons
Senior Application Engineer, SW Elite A.E.
Computer Aided Technology
What is Design Innovation Month?
DESIGN INNOVATION MONTH 2022 – Live Events, Webinars, Virtual Showroom, Contests
Design Innovation Month is CATI's "What's New in 2023" event for SOLIDWORKS, 3DEXPERIENCE, and 3D Printing & 3D Scanning technology. This year we're going back to the future to bring you in-person events, live and on-demand webinars, demonstrations, in-depth blog posts, and prizes! Best of all, it's free of charge! Check the DI Month Hub for all the details and to sign up for your nearest live event.