SOLIDWORKS Creation in Motion Tour Events - Register Today!
Creation in Motion, the SOLIDWORKS Concept to Consumer Tour featuring URB-E, is hitting the road this summer!
Event Info:
Join CATI and SOLIDWORKS at A Concept to Consumer Tour event near you.
Key members of the SOLIDWORKS team will be heading to multiple cities to tell an awesome "concept to consumer" success story. Come for an in-depth look into how SOLIDWORKS product portfolio helped give life to the URB-E, the newest darling of the personalized, electric vehicle market.
Whether you're looking for insight into how to increase your designers' productivity, want to discuss your challenges with the SOLIDWORKS technical team, or want a better understanding of how the right design and manufacturing software can help you better meet the needs of your customers, Creation in Motion is perfect for you.
Come learn how SOLIDWORKS can:
Drive rapid product development and innovation in your organization
Help your products stand out in crowded markets
Streamline your workflows for greater efficiencies and cost-saving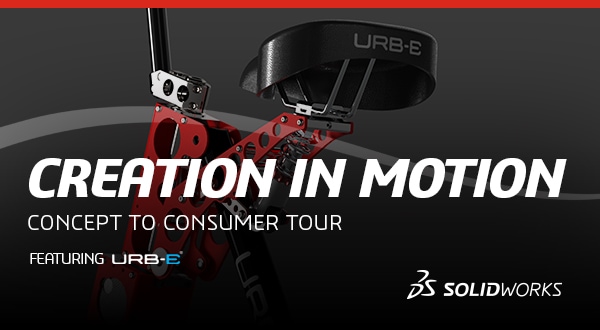 Jim TeDesco
VP, Marketing
Computer Aided Technology (CATI)