SOLIDWORKS eDrawings 2023 - Top Enhancements
SOLIDWORKS 2023 brings some nifty updates to eDrawings. Here are the top 4. You can also watch this content on our YouTube channel:

eDrawings Support for More Non-SOLIDWORKS Files
First, the most significant update is to eDrawings's support for non-SOLIDWORKS file types, which has not changed since 2019. Users will take advantage of updates to supported versions of ACIS, Inventor, CATIA V4, CATIA V5, CATIA V6/3DEXPERIENCE, Creo, JT, NX, Parasolid, Solid Edge, and STEP files.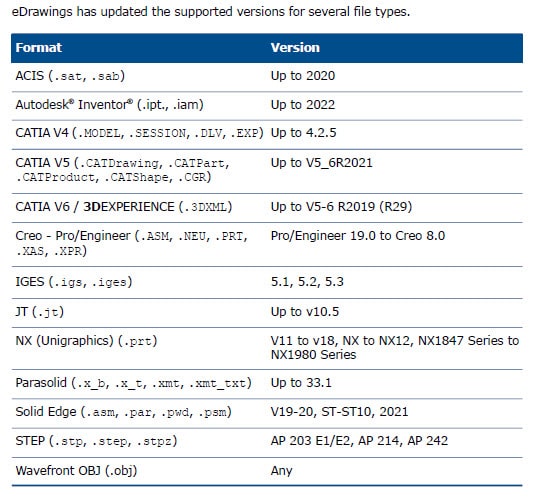 After all, what good is a file viewer if the only files it can open are from the pre-pandemic era?
Display Model Measurements as Fractions in eDrawings 2023
Second, there may be occasions where you need to display model measurements as fractions. That is now possible with eDrawings 2023.
Simply open the Measure pane and under Units, choose 'Inches' or 'Feet and Inches' and then select 'Display in Fractions'. Finish it out by entering the desired denominator for the fraction.

You also have the option to Round to the next highest fraction if the measurement does not have an exact fractional value for the specified denominator. This option will save time and reduce errors in converting measurements to fractions.
Wireframe AND Hidden Lines Visible
The third update for 2023 brings an update to Display Styles. Wireframe is now truly an option, along with Hidden Lines Visible.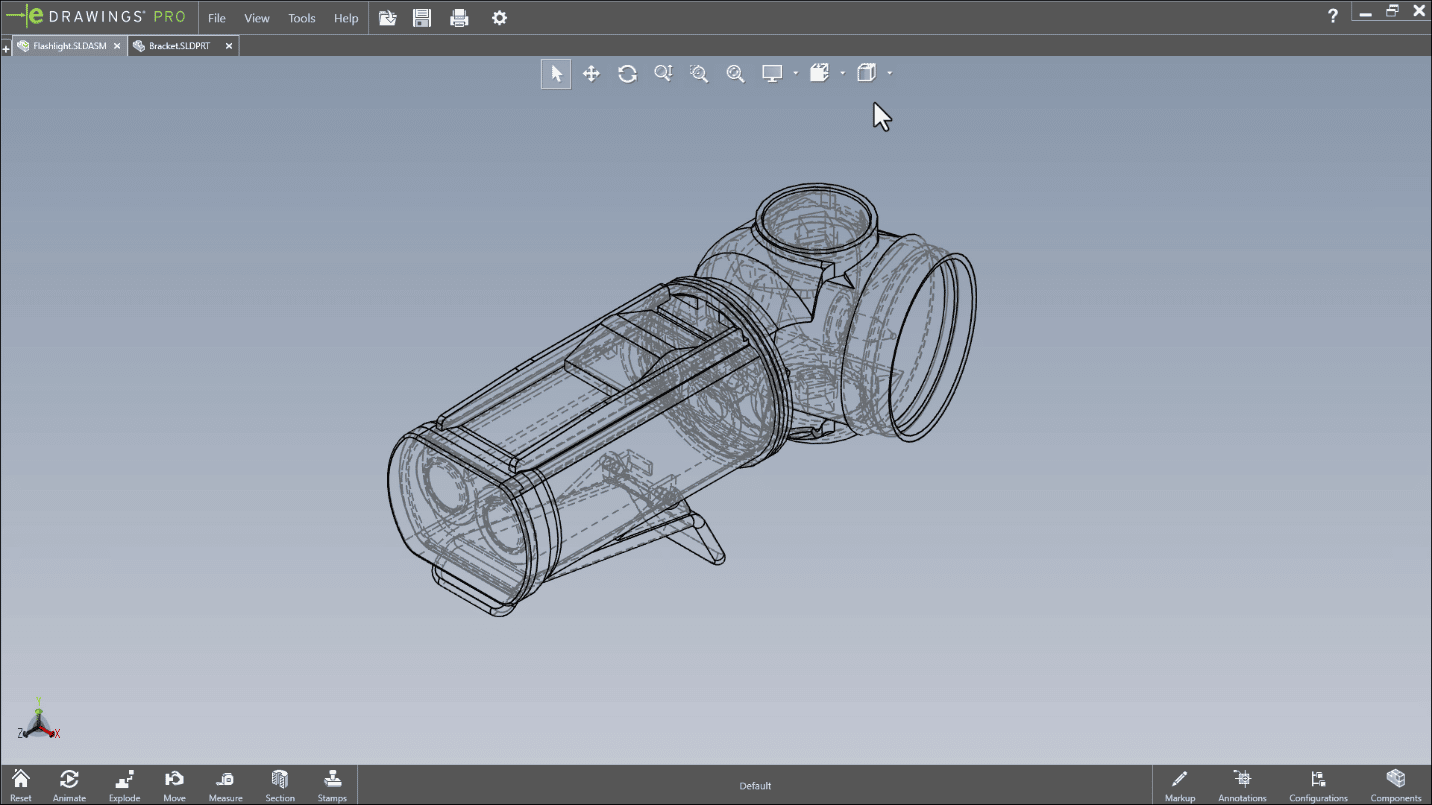 In 2022, Hidden Lines Removed was incorrectly labeled "Wireframe", and that has now been corrected.
Enhanced Language Support for Web-Based eDrawing Files
The fourth and final enhancement to 2023, and specific to eDrawings Professional, is the update to Save As Web HTML. This functionality was introduced in 2019 and is a super-easy way to create an HTML-based version of your eDrawings file.
In 2023, after opening the HTML file, there are multiple options for displaying the user interface in a localized language.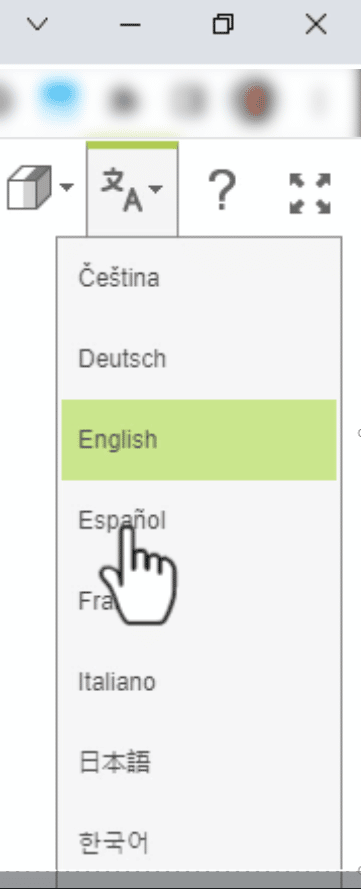 This is great! Sharing our files with users that speak a different language just got easier!
Whether it's updates to the file types that eDrawings can open, measuring in fractions, updated Display Styles or multiple language options in HTML, eDrawings 2023 provides several enhancements that will ensure accuracy and make you more productive.
I hope this part of the What's New series gives you a better understanding of the new features and functions of SOLIDWORKS 2023. Please check back to the CATI Blog as the CATI Application Engineers will continue to break down many of the new items in SOLIDWORKS 2023. All these articles will be stored in the category of "SOLIDWORKS What's New."
Chris Snider
Sr. Director, Software Solutions
Computer Aided Technology
What is Design Innovation Month?
DESIGN INNOVATION MONTH 2022 – Live Events, Webinars, Virtual Showroom, Contests
Design Innovation Month is CATI's "What's New in 2023" event for SOLIDWORKS, 3DEXPERIENCE, and 3D Printing & 3D Scanning technology. This year we're going back to the future to bring you in-person events, live and on-demand webinars, demonstrations, in-depth blog posts, and prizes! Best of all, it's free of charge! Check the DI Month Hub for all the details and to sign up for your nearest live event.