SOLIDWORKS Electrical 2023 - Top Enhancements
This year's SOLIDWORKS release is packed full of some great enhancements to the Electrical package. It is easier than ever to design and document your wiring, cabling, and harnessing projects, so without further ado, let's review some of the new features you'll enjoy in SOLIDWORKS Electrical 2023. If you'd prefer, you can watch this content as well:

From 2D to 3D in Electrical 2023
In SOLIDWORKS Electrical 2023, communication and design are more efficient in both 2D and 3D. You can now define a part's properties in 2D and have them propagate to the associated 3D model. From there, you can use these properties to complete a table, like a bill of materials. The weight information (which also transfers from 2D to 3D) will override the mass properties. All of the properties for the 3D component are stored in one location defined by the manufacturer's part. This makes it easier to communicate accurate design data with mechanical teams.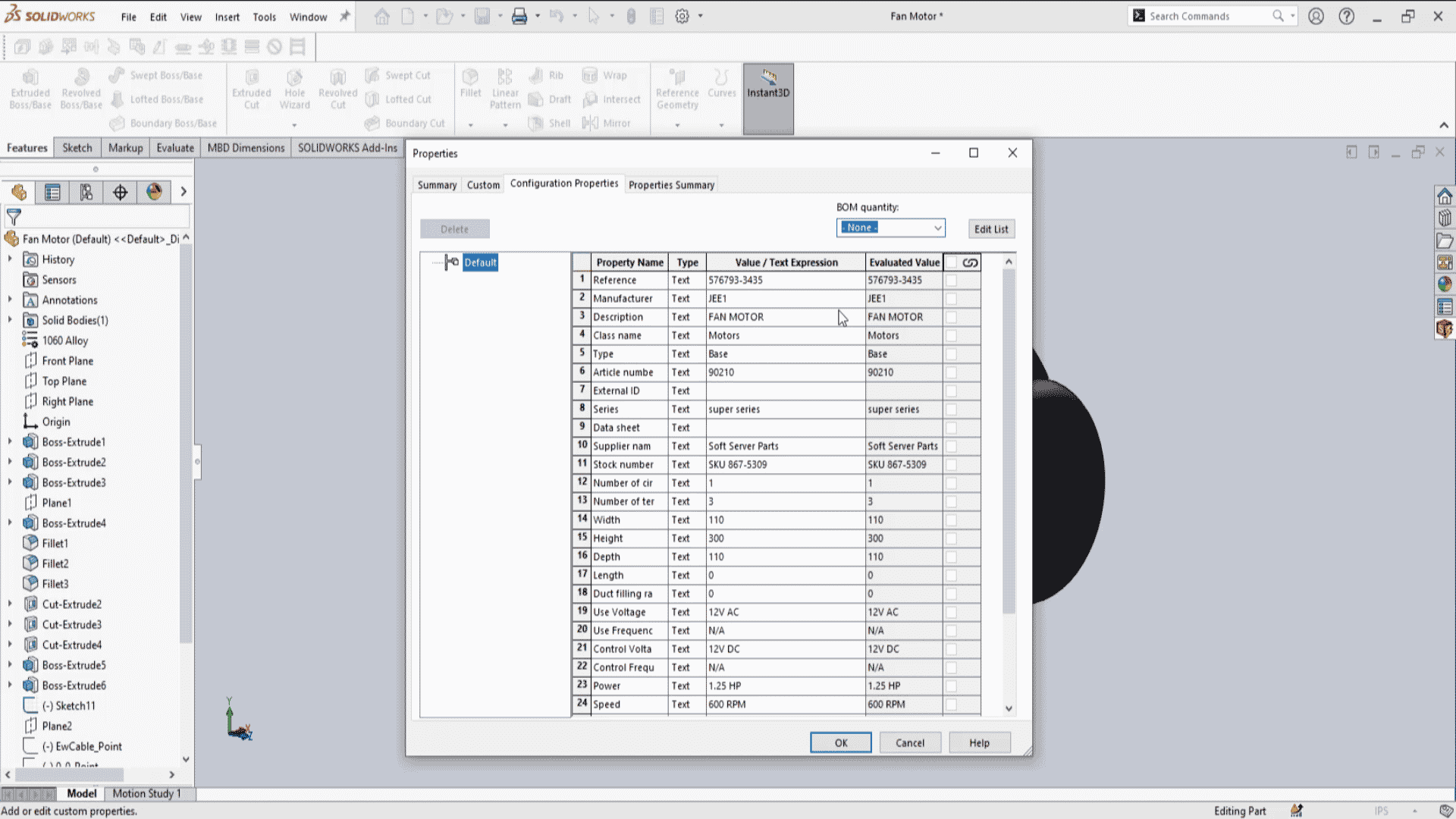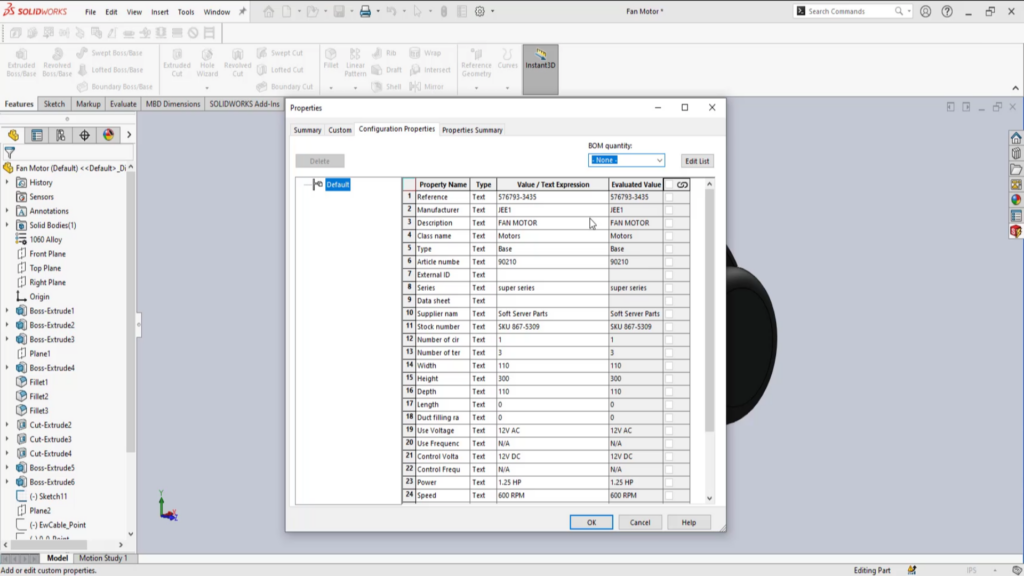 Labels in Your Project Configurations
Electrical project configurations are a great way to employ specific settings, and in 2023 we can now also specify Dynamic Connection Labels. This will allow the electrical team the flexibility to create tables and labels for connectors on the fly, while still using the project configuration settings and company standards.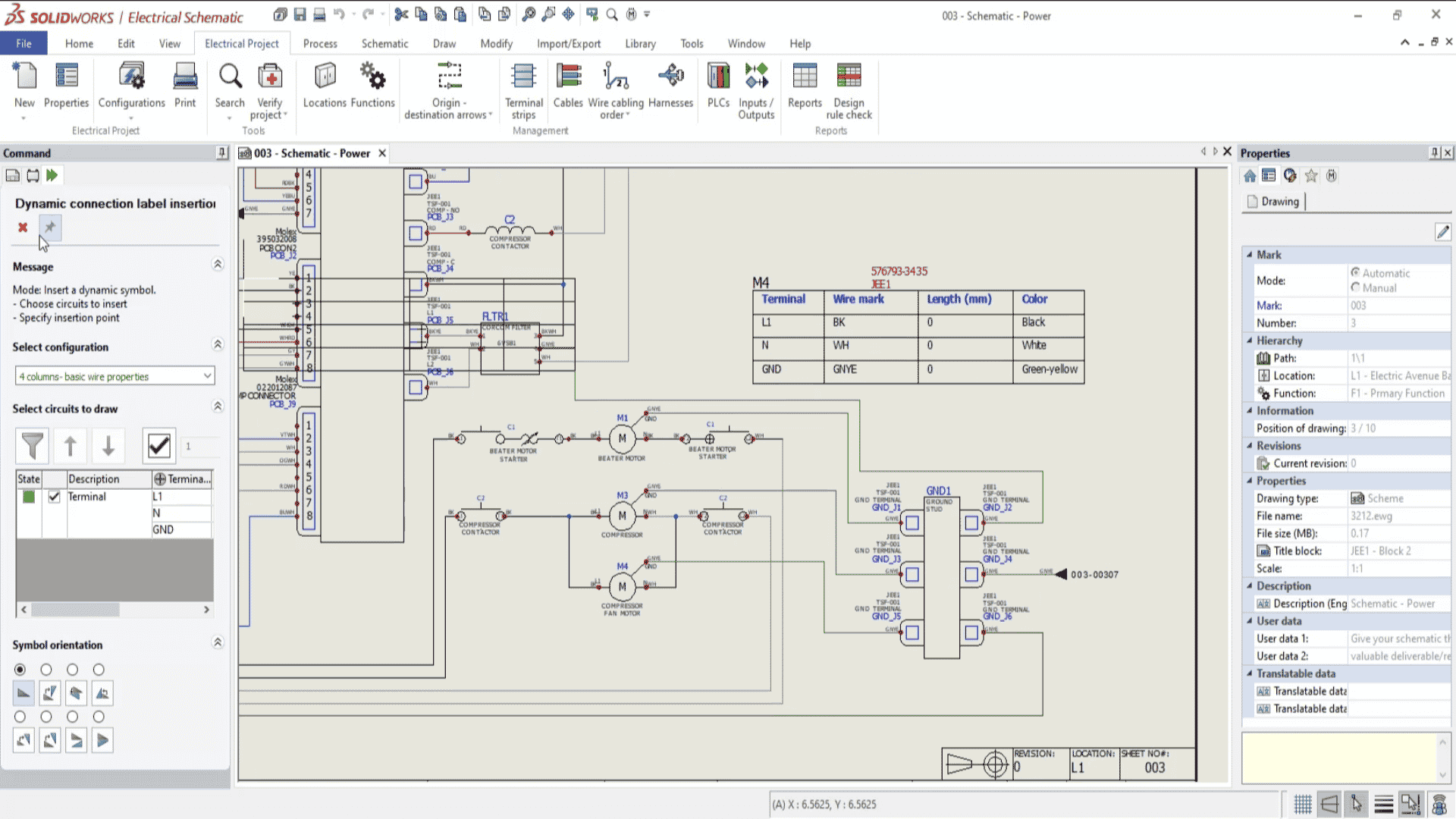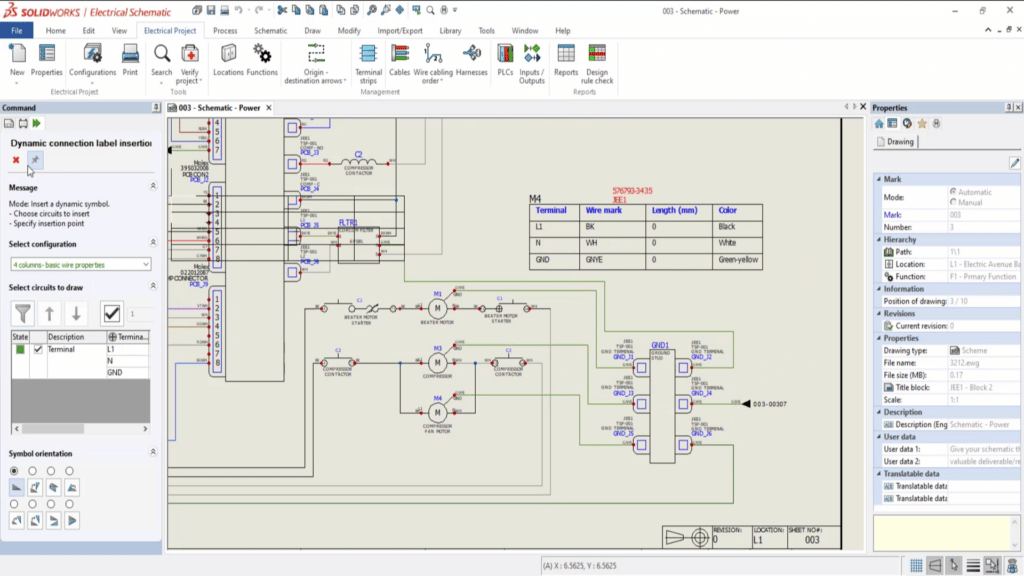 Multiple SOLIDWORKS Electrical Report Improvements
Reports create the desired project deliverable that we need, and sometimes those are in various formats and orientations. In SOLIDWORKS Electrical 2023, when exporting a PDF, we can automatically output the report or page in the correct orientation. This is a big time saver.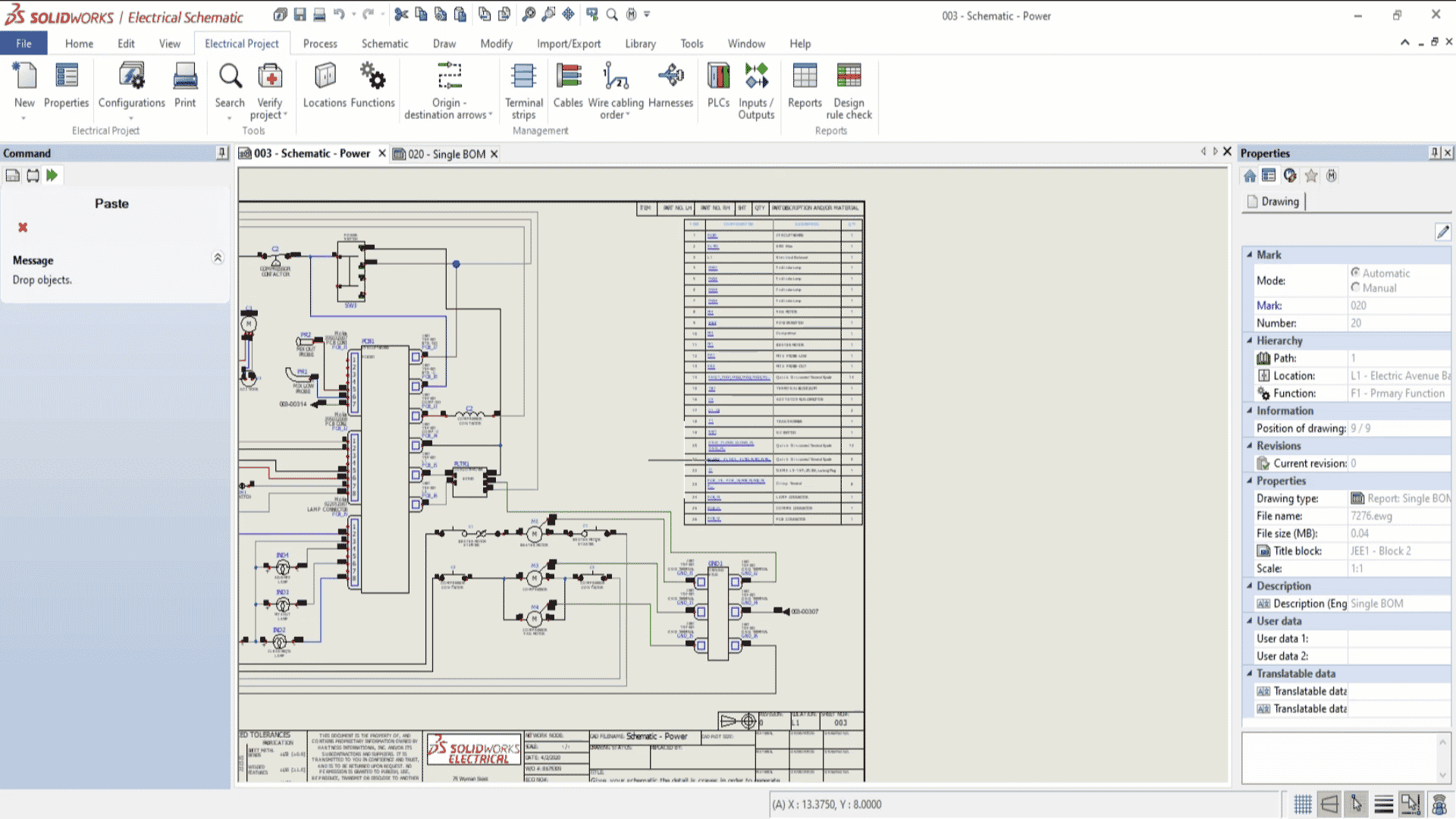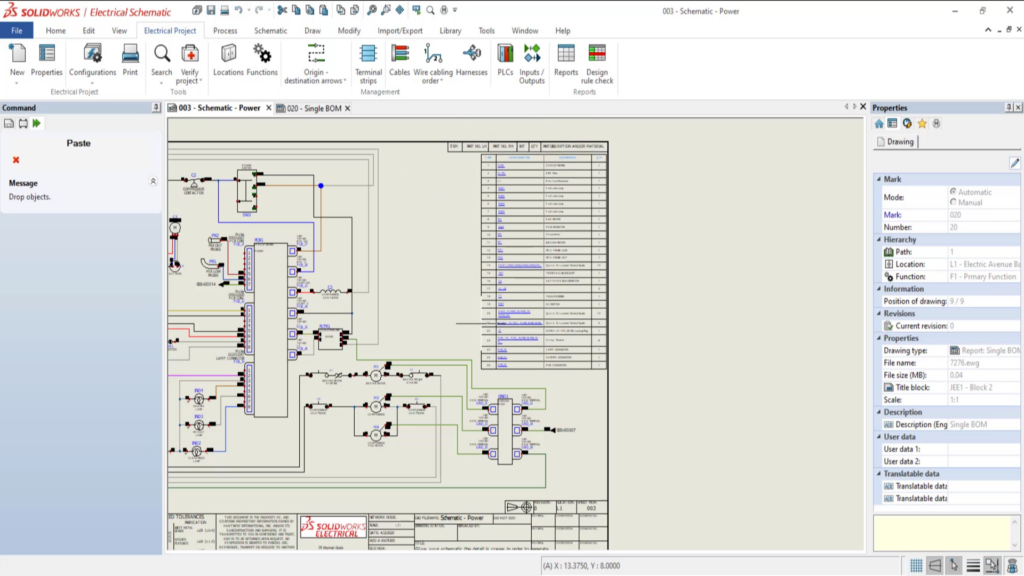 The improvements to reports don't stop there. You can now insert report tables anywhere in a project, and you can also copy and paste reports while maintaining associativity. Altogether, these improvements increase control, eliminate manual update tasks, and expedite the PDF export process.
SOLIDWORKS Electrical now supports a wide variety of formats for images, so you no longer need to convert everything to BMP format. Creating symbols and adding logos or graphics in their native format streamlines the process and maximize efficiency.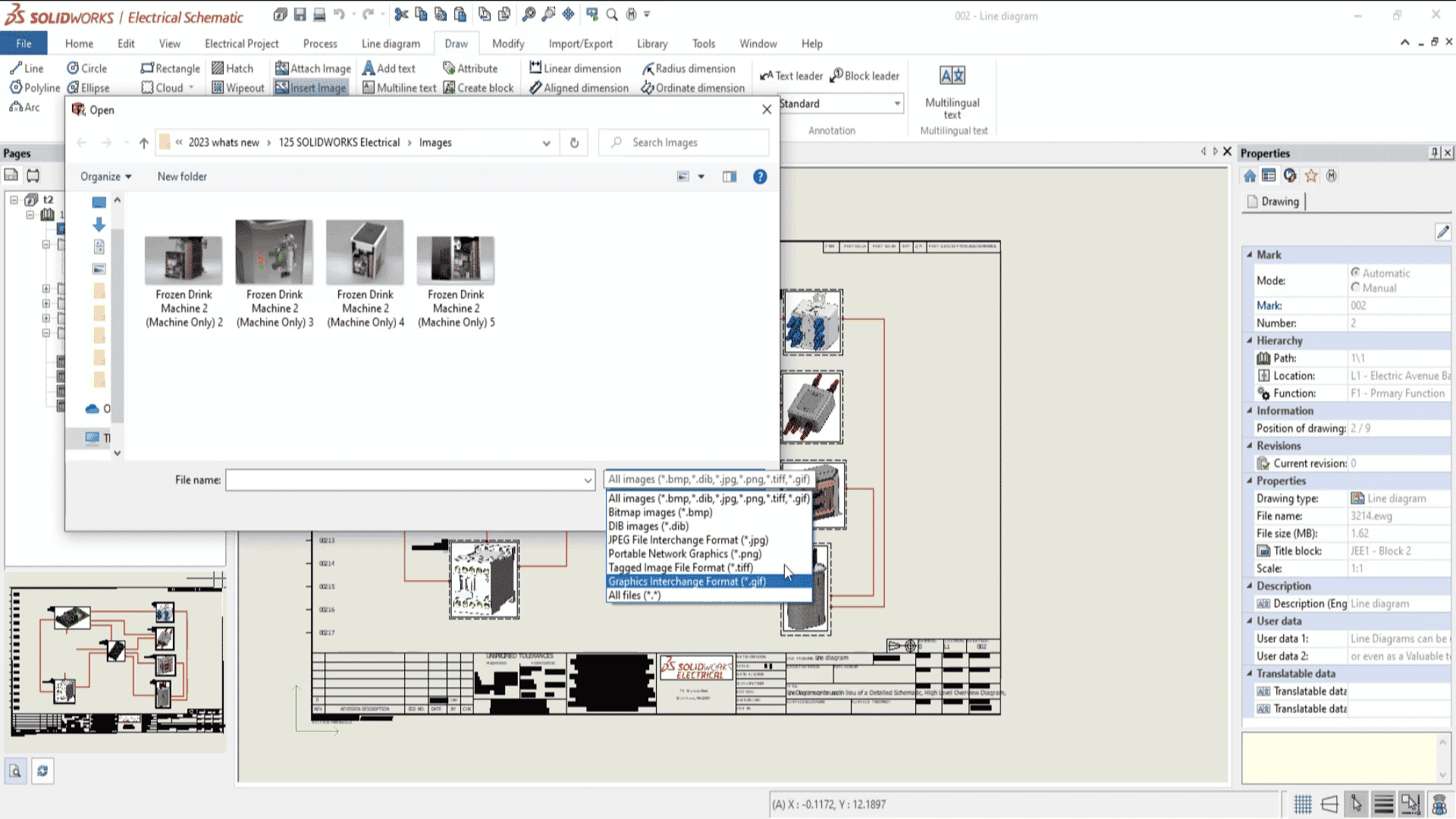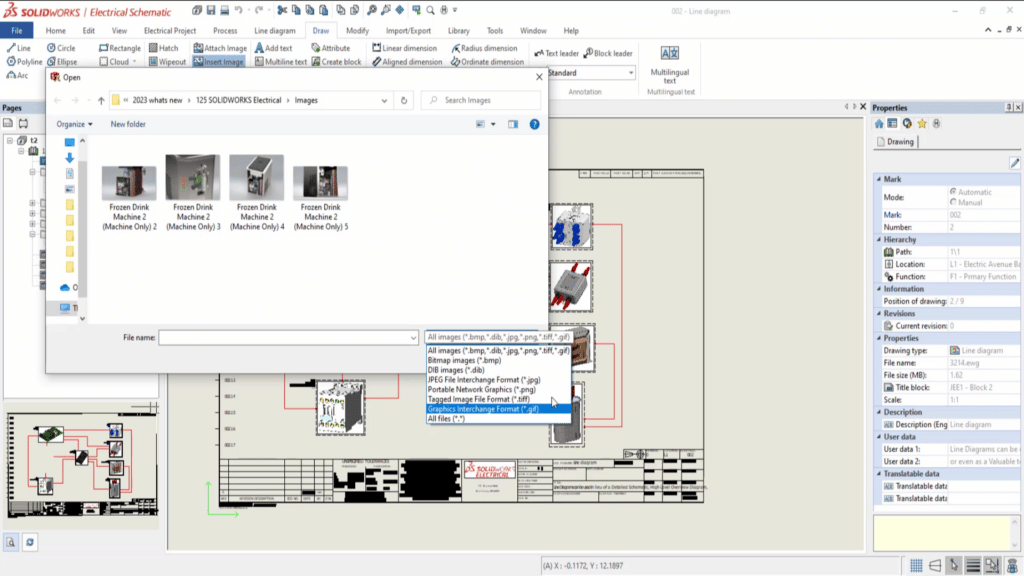 These were just a few of the great enhancements in SOLIDWORKS Electrical 2023. The expanded capabilities to manage components and their properties, along with added flexibility to reports and document schematics, plus more, will improve communication, save time, and increase productivity.
I hope this part of the What's New series gives you a better understanding of the new features and functions of SOLIDWORKS 2023. Please check back to the CATI Blog as the CATI Application Engineers will continue to break down many of the new items in SOLIDWORKS 2023. All these articles will be stored in the category of "SOLIDWORKS What's New."
David Foster
Sr. Application Engineer, Electrical
Computer Aided Technology
What is Design Innovation Month?
DESIGN INNOVATION MONTH 2022 – Live Events, Webinars, Virtual Showroom, Contests
Design Innovation Month is CATI's "What's New in 2023" event for SOLIDWORKS, 3DEXPERIENCE, and 3D Printing & 3D Scanning technology. This year we're going back to the future to bring you in-person events, live and on-demand webinars, demonstrations, in-depth blog posts, and prizes! Best of all, it's free of charge! Check the DI Month Hub for all the details and to sign up for your nearest live event.