SOLIDWORKS Free & Powerful Xpress Tools
SOLIDWORKS Free & Powerful Xpress Tools
With every version of SOLIDWORKS, there are 4 Xpress products found under the Tools pull-down menu. They are:
DriveWorksXpress
DFMXpress
SimulationXpress
FloXpress

[Note: a file must be open in order to see all 4 tools]
Think of these Xpress Tools as "teasers". These Xpress tools have limited functionality compared to the full paid packages but sometimes that's all that's needed. All tools require a one-time activation. You will need to get a Product Code through the SOLIDWORKS Customer Portal. Once you have the code, select a tool and follow the prompts for each activation. Simply open a part and begin activation.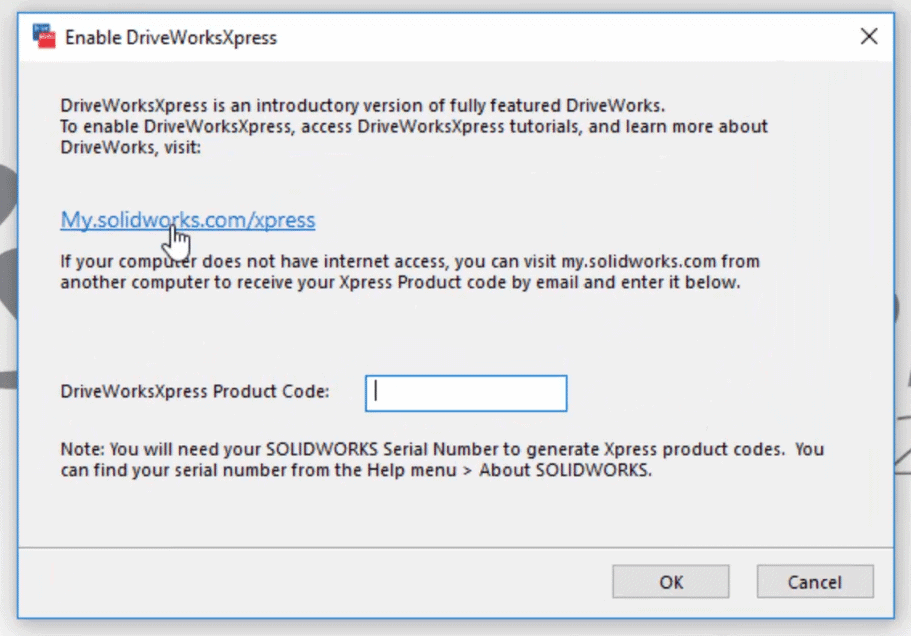 If you need a SOLIDWORKS Customer Portal Account, click the link below:
https://www.cati.com/blog/2019/02/creating-a-solidworks-customer-portal-account-the-correct-way/
Once your products are activated, they are available to use for the duration of that SOLIDWORKS version. Now, here is a little bit of what each Xpress Tool can do:

DriveWorksXpress
What does it do?
DriveWorksXpress can be used to create variations of a modeled SOLIDWORKS part or assembly
What can I do with it?
Build things that are the "same but different"
Automate the modeling process, including assembly creation and drawing creation
Give "SOLIDWORKS rookies" the ability to fill out a form of variables and produce real models
Example: This shed is a great example for DriveWorks. The shed and door are designed in different sizes. Let' s take a look!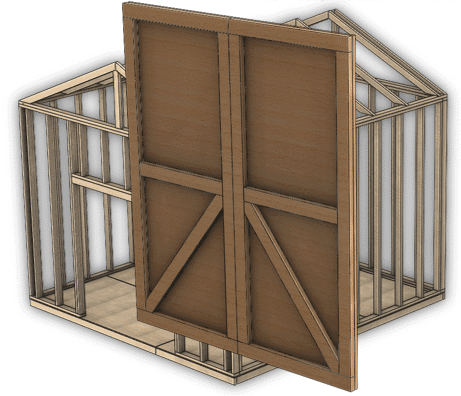 Follow the DriveWorks Xpress prompts to create a database of variables. Very simple to use instead of creating your own configurations of a model.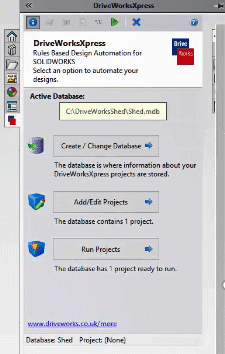 Once your database is created, simply use it to enter your variables. In this example, the shed size is entered along with the door size and design.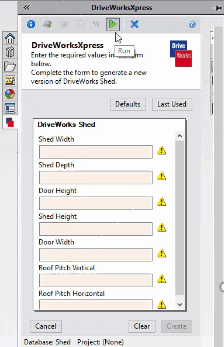 Once all variables are entered, select Create.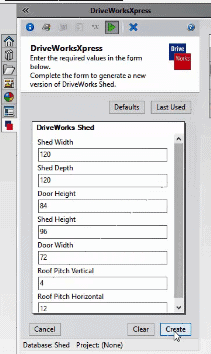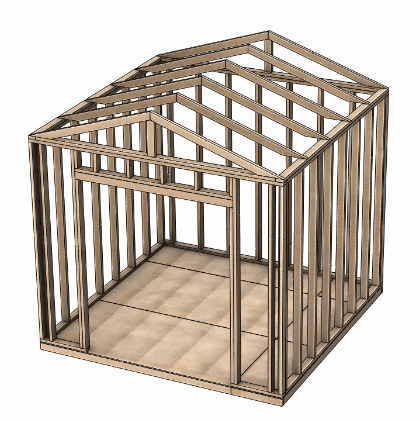 We have a configured model by just entering parameters. Simple, easy and FREE!

DFMXpress
What does it do?
Analyzes geometry to determine if something is "manufacturable" and follows current specifications/rules
What can I do with it?
Verified parts can be milled, turned, molded, or formed
Avoid manufacturing mistakes
Avoid wasted material and time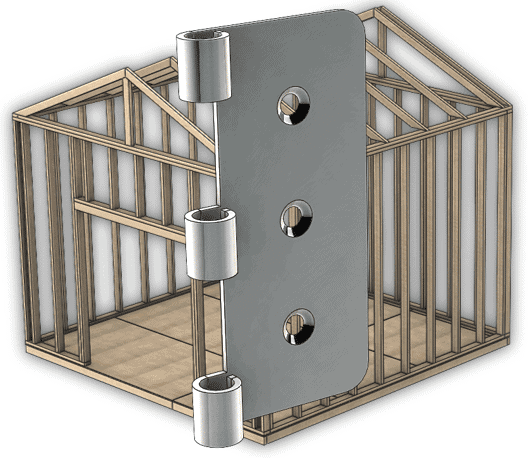 Example: Back to our shed design. The door needs hinges. DFMXpress will help with the maneuverability of the hinge for the manufacturing process we are planning on using.
Simply add a Manufacturing Process with Rule Parameters. For this hinge, we choose Sheet Metal.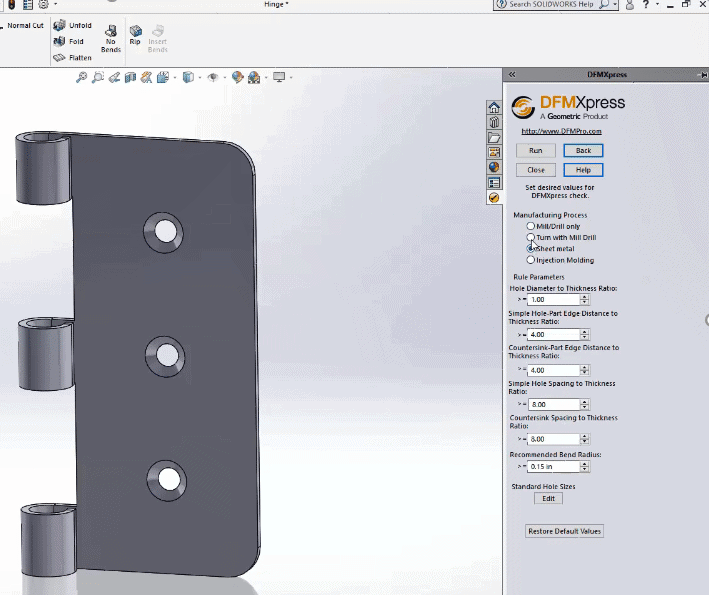 When the parameters are entered, select Run and DFMXpress will show you ways to improve your part design.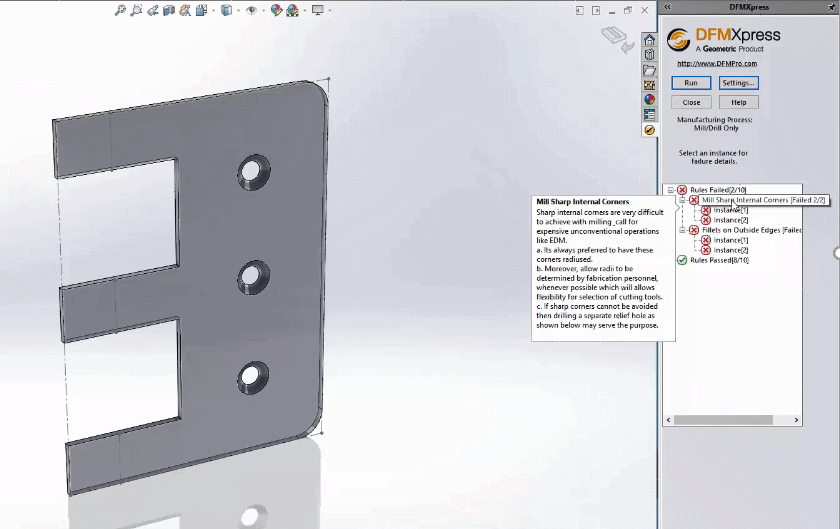 Update your part design to help the manufacturing of your design if needed. Simple, easy and FREE!
SimulationXpress
What does it do?
Runs Static Simulation Studies on single part files. Can determine Stress, Displacement, and Factor of Safety
What can I do with it?
Verify part meets FOS guidelines
Estimate failure points
Avoid physical testing
Aid in the engineering process
Example: Back to our shed hinge. Once we've used DFMXpress Tool on the hinge to determine the proper manufacturing solution for the design, next we will use SimXpress to show if the design is strong enough.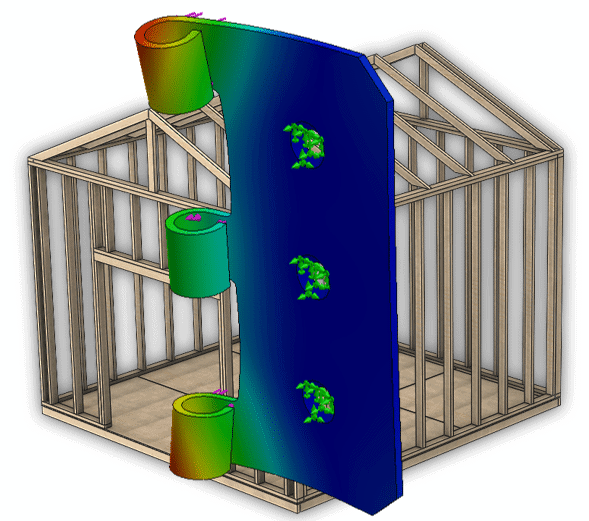 Start by activating SimulationXpress. Follow the prompts in the tack pane.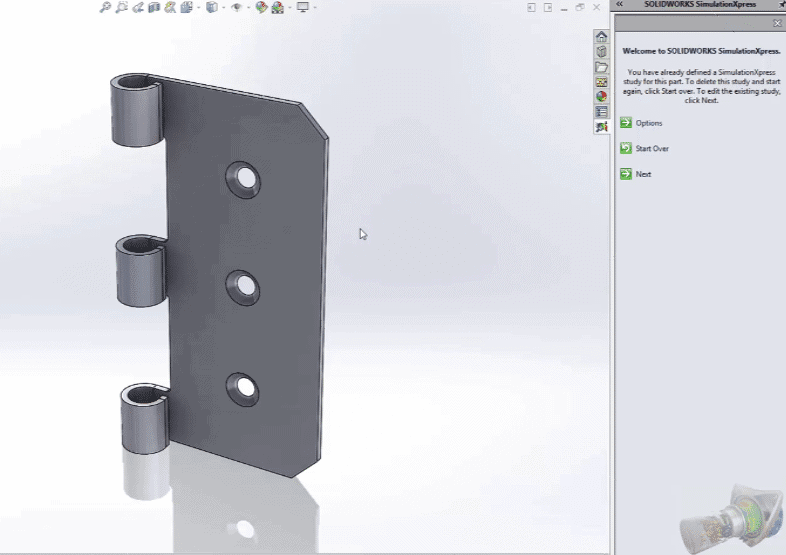 Setup fixtures, apply loads and assign material to the part within SimulationXpress. When all information is entered, select Run Simulation.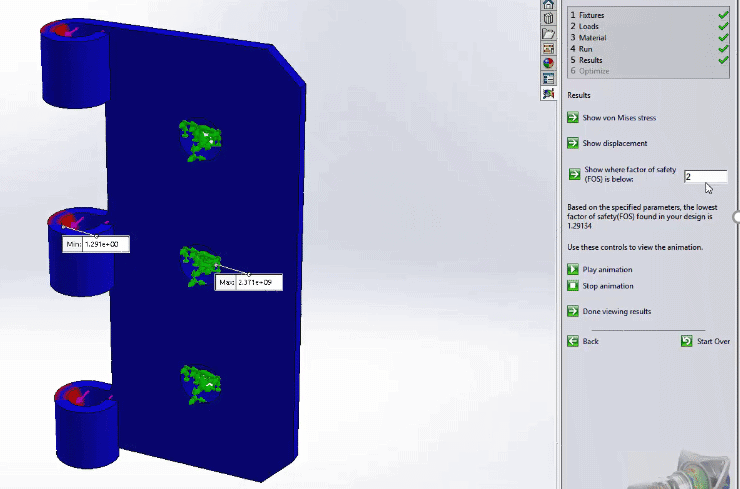 Enter a Factor of Safety for your results.
The model is ready to review for possible design changes. A huge plus of using this tool is that you don't need to have a lot of Simulation experience. This Xpress tool helps designers make adjustments before having prototypes made for testing. Simple, easy and FREE!
FloXpress
What does it do?
First-pass flow analysis, calculates how water or air flows through a part or assembly
Why do I need it?
Visualize water / air trajectory
Avoid problem areas in your design
Example: Here is a faucet assembly using FloXpress.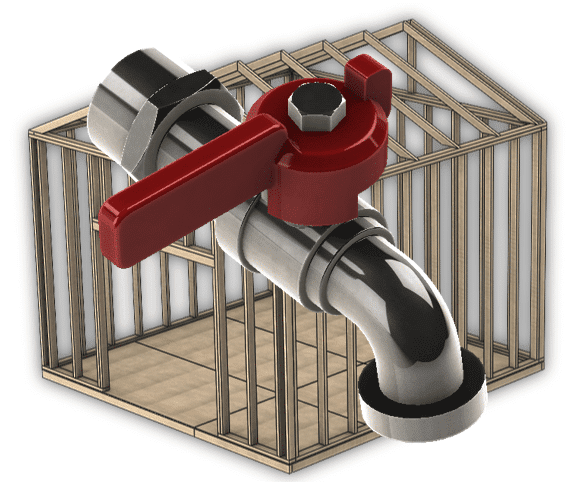 FloXpress is the only tool that doesn't reside in your Task Pane. FloXpress is available in your FeatureManager Design Tree.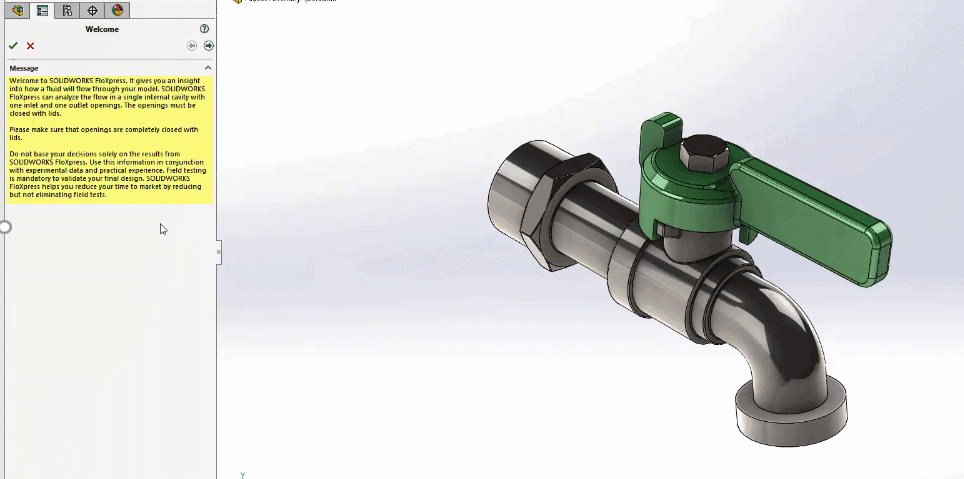 The set up includes selecting Fluid Volume. FloXpress is limited to water or air. Next select the inlet conditions such as pressure and flow rate. Select the Outlet and Solve.
The first example is the flow of water using Pipes trajectory.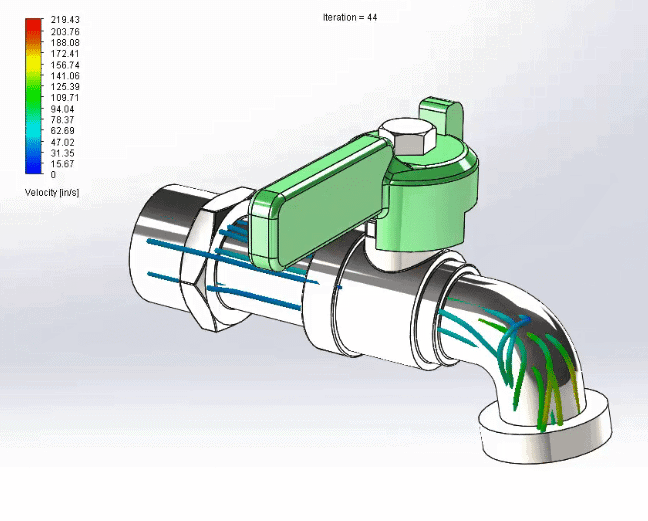 Here we've hidden the Main Body part to show the flow of water passing through the assembly from inlet to outlet.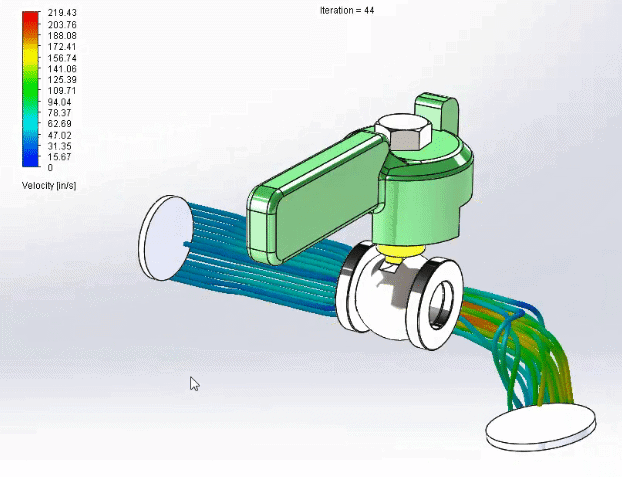 Here is an example of FloXpress using Balls trajectory instead of Pipes to represent the flow of water through the faucet assembly.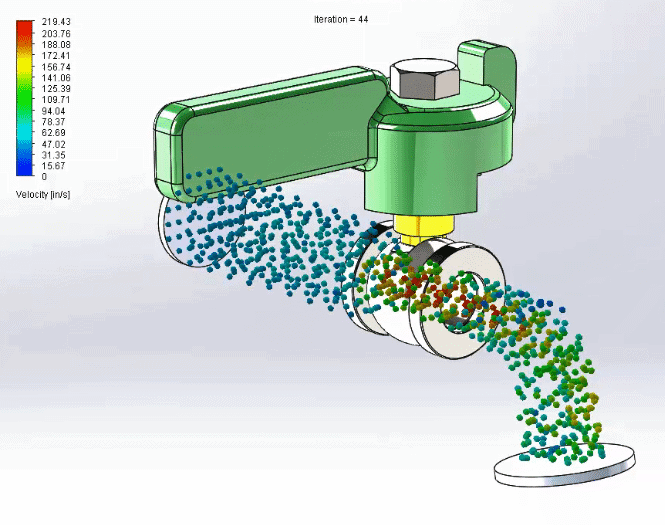 Update your part design to help maximize the flow of your design if needed. Simple, easy and FREE!
Try out these Free and Powerful Xpress Tools. They are available in SOLIDWORKS Standard, Professional and Premium.
Tutorials are available for SimXPress, FlowXpress and DriveWorks Xpress. To access, when you open SOLDIWORKS go to HELP in the menu bar and select tutorials.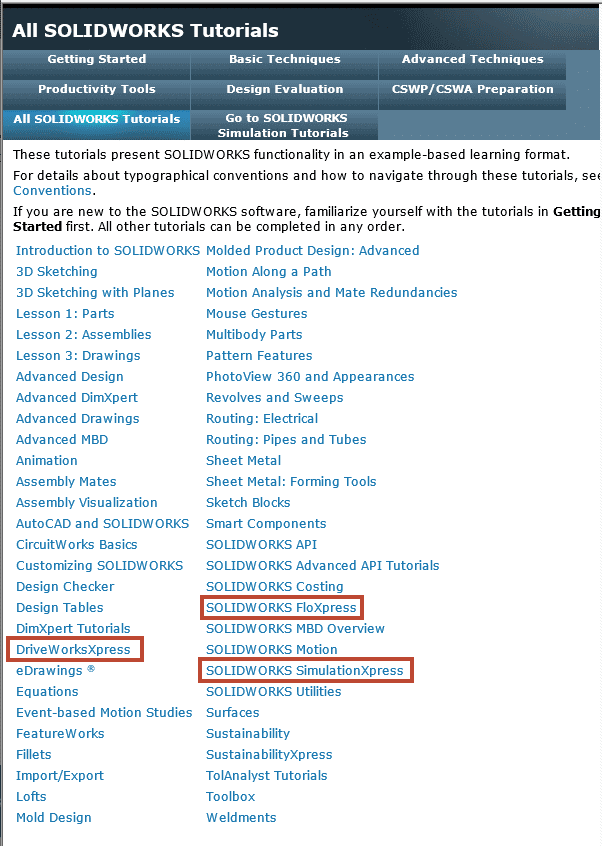 For help with DFMXpress, select Help in the tool and SOLIDWORKS Help is launched to a full overview of the tool.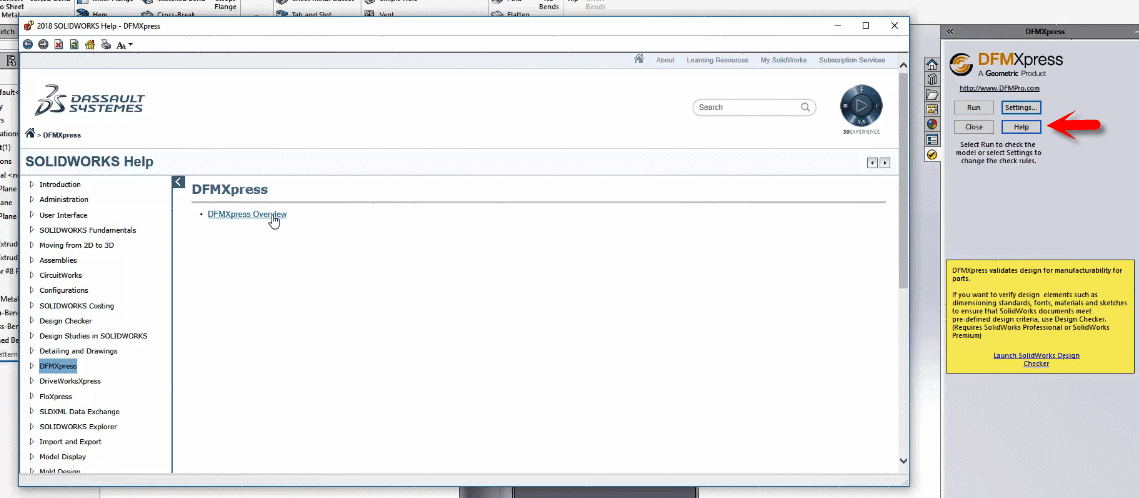 I hope you find these free tools helpful for your next SOLIDWORKS Project! Thanks for reading.
Judy Marlo, CSWE
Team Lead
Computer Aided Technology, LLC

What is innovate3D: bring your ideas to life? It's a web-based event series focused on bringing you the latest information in design and manufacturing technology. We understand that many companies have had to adjust their plans for attending industry trade-shows and events in the wake of COVID-19 and we are here to help offset the impact. We're bringing you the same great content that you would have seen at those events via online webinars and virtual product demonstrations. Click here to learn more!