SOLIDWORKS Manage 2023 - Top Enhancements
SOLIDWORKS Manage 2023 Top 5 What's New
Welcome to Fall! We've got the colors changing, the air cooling, and fast-approaching trips to the apple orchard. It's also the time of year when we start to think about "What's New" with our SOLIDWORKS portfolio of software! So, let's warm up with some of my favorite enhancements for SOLIDWORKS Manage 2023 and a few that came along later in 2022 service packs (and maybe with a warm cup of cider and a donut). You can also view this content in video format:

SOLIDWORKS Manage 2022 SP Enhancements – #8 Refresh Process output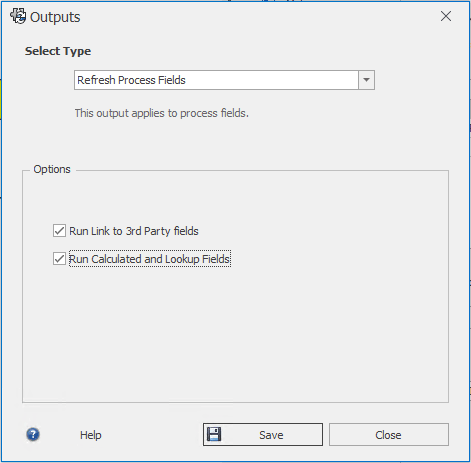 Our SOLIDWORKS Manage administrators can now make our processes a little more streamlined when it comes to updating fields between stages. In prior releases, users would have seen unnecessary stages that were for systems efforts that made things feel a little more clunky. Now as a user I can see my process or its stages exactly as they are with no "extra steps" for "other stuff" going on in the background.
#7 Automated timesheet categories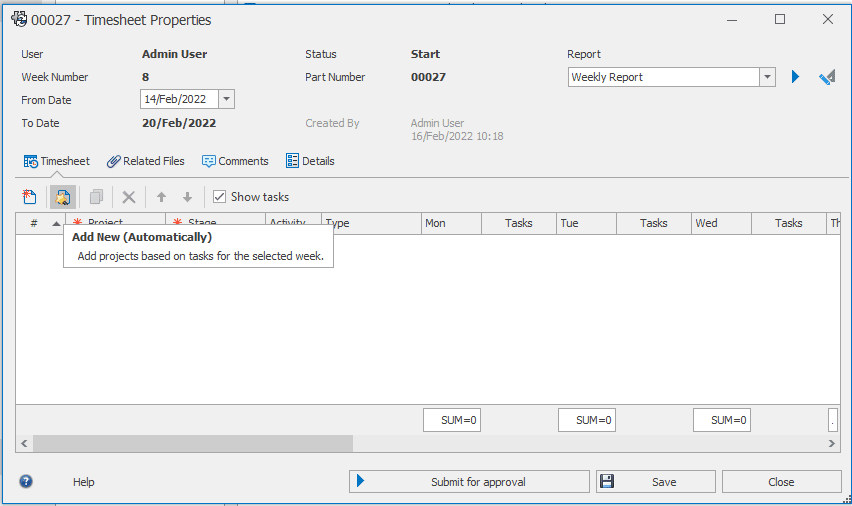 Previously, when a SOLIDWORKS Manage user started a timesheet, they were met with a blank canvas. This isn't a problem if you have 1 or 2 items to enter. However, if you need to track dozens of tasks, the interface can be cumbersome. With the addition of the automatic timesheet functionality, SOLIDWORKS Manage users will see timesheets populate for all stages they are assigned to for the week they choose. This means that users will only need to apply the time and don't need to search around for the correct task/stage to apply it to. Faster timesheet efforts are a good thing!
#6 Automatic update of linked record fields from the primary reference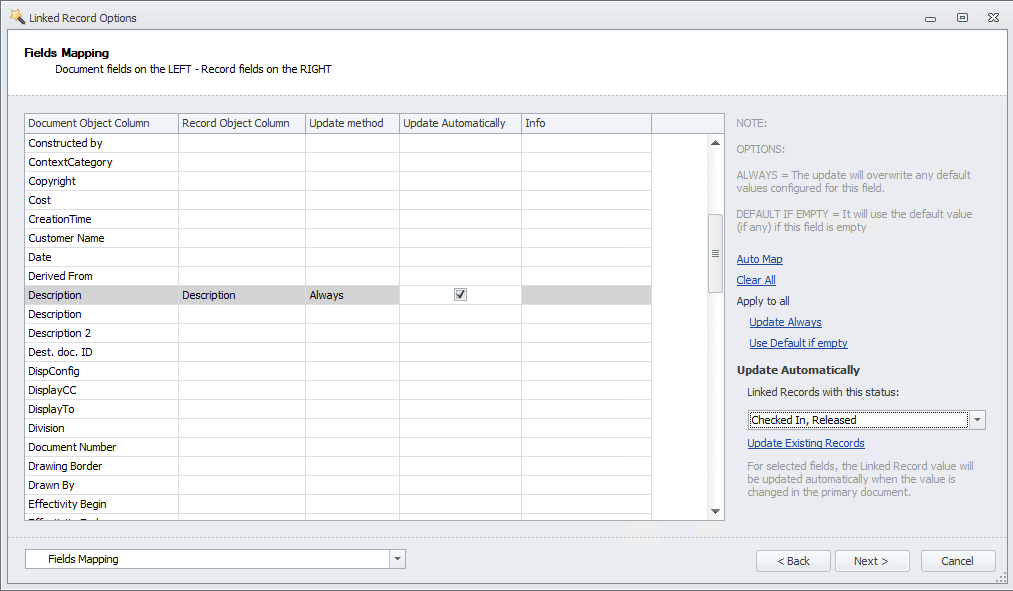 Linked records are great if you stay on top of them. What do I mean? Well, there are limitations. One is that (until this update) they are a "manual push" from the PDM record to the linked record. If a SOLIDWORKS Manage user does not click the "update button", the linked record info would remain static or most importantly NOT updated. With this automatic update setting, any changes to the PDM file (or record), will automatically update the linked record with the latest information. This is great for SOLIDWORKS Manage users, especially if they rely on the linked record as the source of truth for BOM's, ERP, etc. Now they can trust that the BOM, our single source of truth, is indeed up to date.
Now that we've warmed up a bit, let's head into SOLIDWORKS Manage 2023 What's New
SOLIDWORKS Manage 2023 – #5 Performance Improvements
Performance improvements in many key areas. What does that mean for the SOLIDWORKS Manage users:
When using the Plenary web client there will be faster load times for larger PDM objects
For SOLIDWORKS Manage users heavy into Project efforts, they can expect to see faster load times for projects with high stage counts – hundreds of stages.
For SOLIDWORKS Manage users engaging their PDM Vaults; PDM Objects now have faster sync and check-in / check-out times
#4 Updated reference interface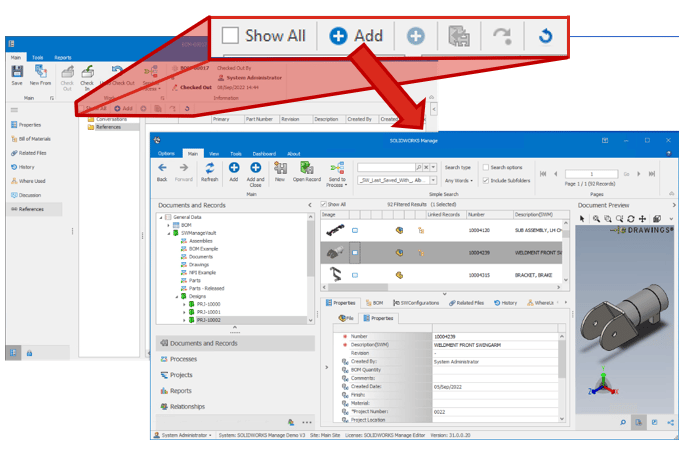 Until this release, you were probably familiar with a very vanilla "add" screen. But new in SOLIDWORKS Manage 2023, we have a new add button that gives our users a full user interface. This makes advanced searching a breeze while adding references.
#3 Else Condition Warning
Now during configuration, the SOLIDWORKS Manage administrator can warn users if there's an else condition in place and what will happen via a custom message. For example, if a SOLIDWORKS Manage user were to want to not accept or approve a record going through a process, now they will be warned that not accepting would also close the record.
#2 Drag and drop custom fields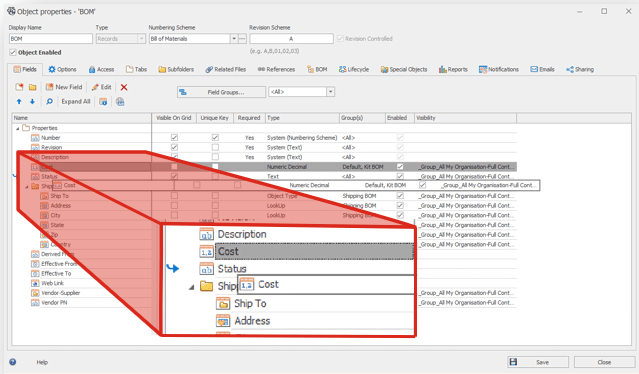 When users need something new added to their environment, we oftentimes find ourselves recognizing that it is often "the same but different". Prior to this release "same but different" was not doable. Administrators had to rely on rebuilding that need from scratch and making sure it was truly the same but different. Now during configuration, SOLIDWORKS Manage 2023 administrators can easily re-order fields on the fly via drag and drop rather than the time-consuming up/down reorder buttons, thus making Manage configuration much faster.
#1 Copying BOM variants and process objects
When SOLIDWORKS Manage users need something new BOM variant added to their environment, we typically find ourselves recognizing that the need is as often said to be "the same as but different". Prior to this release "same as but different" was not doable. SOLIDWORKS Manage administrators had to rely on rebuilding that need from scratch and making sure it was truly "the same as but different". Now during configuration administrators can select "new from" to copy existing BOM variants. This not only makes the variant implementation occur faster, but SOLIDWORKS Manage users can ensure that it was truly a "same but different" as that is exactly how it was created.
But the "New From" capability doesn't stop there in the Administration tool.
SOLIDWORKS Manage administrators can easily use the same right-click "New From" for process Objects. The right-click "New From" now works for both BOM Variants and Process Objects.
SOLIDWORKS Manage administrators and users alike are enjoying the latest improvements as the theme is all about making it easier and faster to configure and use. SOLIDWORKS Manage is clearly a tool here to stay and grow to its customer's needs.
Now, go refill that cup of cider and sneak another donut.
I hope this part of the What's New series gives you a better understanding of the new features and functions of SOLIDWORKS 2023. Please check back to the CATI Blog as the CATI Application Engineers will continue to break down many of the new items in SOLIDWORKS 2023. All these articles will be stored in the category of "SOLIDWORKS What's New."
Joe Frank
Sr. PLM Applications Engineer
Computer Aided Technology
What is Design Innovation Month?
DESIGN INNOVATION MONTH 2022 – Live Events, Webinars, Virtual Showroom, Contests
Design Innovation Month is CATI's "What's New in 2023" event for SOLIDWORKS, 3DEXPERIENCE, and 3D Printing & 3D Scanning technology. This year we're going back to the future to bring you in-person events, live and on-demand webinars, demonstrations, in-depth blog posts, and prizes! Best of all, it's free of charge! Check the DI Month Hub for all the details and to sign up for your nearest live event.