SOLIDWORKS PDM 2023 - Top Enhancements
What's New in SOLIDWORKS PDM 2023?
It's October, so it's time to continue with our What's New in SOLIDWORKS 2023 blog series! Today, I'm going to walk through my domain of SOLIDWORKS – data management. I'll let Joe Frank handle Manage, so today, I'm going to talk about What's New in SOLIDWORKS PDM 2023. There are several great enhancements that make life easier for administrators, the vault easier to navigate for users, and some other fantastic quality-of-life improvements. You can watch this content in video format as well:
Let's kick this off by talking about our login process for the administration tool.
Automatic login to the admin tool
Starting off with our What's New in PDM trip, I'll give the administrators a little love. Not every administrator sits around working in the admin tool all day long. Most are everyday engineers that occasionally go behind the scenes and make changes. A small headache every admin deals with is that logging into the vault view doesn't log you into the Administration tool. Well, new in SOLIDWORKS PDM 2023, we have auto-login and it's configurable! For PDM, you can automatically log in as the active Windows user (Active Directory, PDM Professional only) or set the tool to log in as a specific user. It removes a step for any administrator that just needs to make a simple change. Who doesn't love that?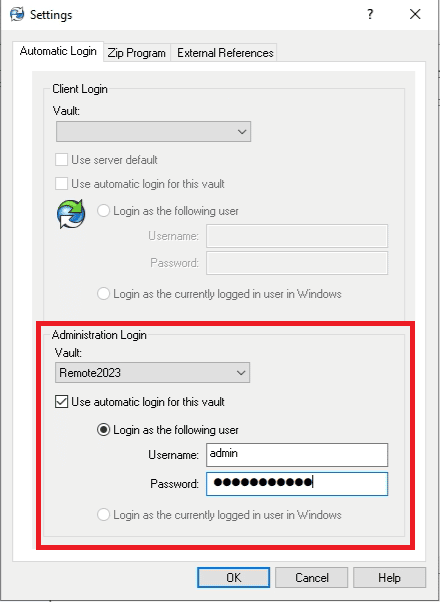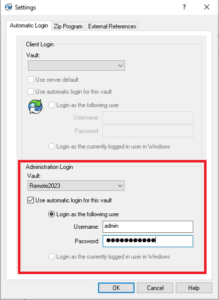 Control Logic Indicator
Control logic is a great way to augment your data cards. They let you create conditions for how PDM populates values and gives you ultimate control. But it's not always clear where you're using it. For example, in PDM 2022, I could have control logic setup on 4 fields on my card. However, I have no way of knowing that without writing it down somewhere. New in SOLIDWORKS PDM 2023 though, we see indicators on our data card, showing which controls use control logic and which ones do not. This is immensely helpful for environments with multiple administrators or if you aren't regularly modifying your cards. Now you have clear notes about which controls use logic and which ones do not.
Tooltips for data cards
I've talked about being a DriveWorks Professional more than once. I think it's an amazing tool that anybody can use. One of the things that I like the most about the user interface is the tooltips. Tooltips are basically mini-instructions to help you find your way. They tell you how fields should populate and let you understand your environment. But I'm not here to talk about DriveWorks.
Nope, all of that was a setup because now SOLIDWORKS PDM offers the same thing! For all the same reasons, tooltips are a welcome enhancement in SOLIDWORKS PDM 2023. Now when you fill in your data cards, you can be confident that the information you type is exactly what it's supposed to be. No more cleanup later for the administrators! (Okay, maybe a little bit, but hopefully less now).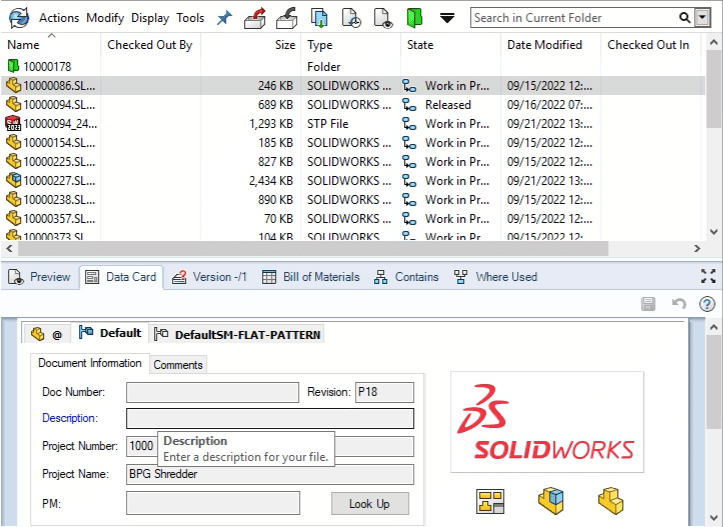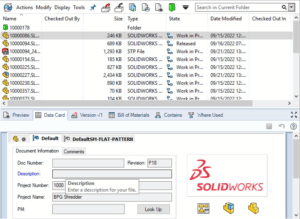 File retrieval log
I've been wondering when we would see this one! SOLIDWORKS PDM is a great tool for managing which users have access to files. However, we've never had a native SOLIDWORKS PDM tool that tracks which users are retrieving files. Sure, we have tools like CacheMeter to help with this, but it would be nice to at least monitor these actions in the PDM interface. Now we can! With the file retrieval log on the PDM server, we can easily see which users retrieve which files, the pinged archive server, and the client machine IP address.
Encrypted file traffic between archive server and client
Speaking of file security, one of the biggest questions I'm asked with SOLIDWORKS PDM revolves around file encryption. Prior to 2023, you could encrypt traffic between the SQL Server and Client machines, but not between the archive server and clients. Now, SOLIDWORKS PDM encrypts file traffic between the archive server and the client machines, further protecting your intellectual property.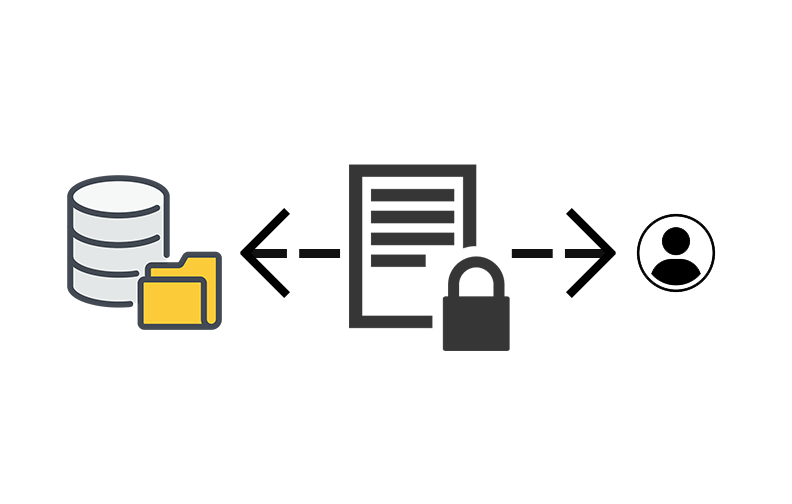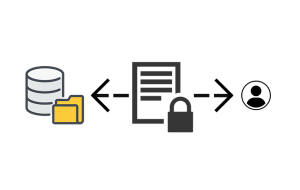 Windows 11 support
You know that blue dot in your system tray that you've been avoiding? Yeah, that one that says you can upgrade to Windows 11… Well, I have some great news! SOLIDWORKS PDM 2023 officially supports Windows 11, so no more worrying about when you can upgrade and finally get rid of that notification. While this technically started in 2022's later service packs, 2023 is the first full version to support Windows 11. Get excited because now you can learn that brand-new operating system!
What's New in 2023 Wrap-Up
The SOLIDWORKS PDM 2023 release has several enhancements that we've been waiting for. I think my favorite one is the file retrieval log, but any of these would be an excellent choice. Everyone from the PDM administrator down to the PDM newbie is going to have an easier time working in the PDM vault. On top of the useability enhancements, the file security improvements ensure that everyone has a secure vault.
Enjoy your newest release PDM junkies! I can't wait to see what we have in store next year!
I hope this part of the What's New series gives you a better understanding of the new features and functions of SOLIDWORKS 2023. Please check back to the CATI Blog as the CATI Application Engineers will continue to break down many of the new items in SOLIDWORKS 2023. All these articles will be stored in the category of "SOLIDWORKS What's New."
Nick Sweeney
Marketing Communications Specialist & Data Management Expert
What is Design Innovation Month?
DESIGN INNOVATION MONTH 2022 – Live Events, Webinars, Virtual Showroom, Contests
Design Innovation Month is CATI's "What's New in 2023" event for SOLIDWORKS, 3DEXPERIENCE, and 3D Printing & 3D Scanning technology. This year we're going back to the future to bring you in-person events, live and on-demand webinars, demonstrations, in-depth blog posts, and prizes! Best of all, it's free of charge! Check the DI Month Hub for all the details and to sign up for your nearest live event.