SOLIDWORKS: Symbol Library File Missing (gtol.sym)
When SOLIDWORKS has been recently updated to a newer release, sometimes we receive questions about symbols not showing up correctly (most commonly, the diameter symbol). Symbols that once showed up correctly, now appear as a short description/syntax.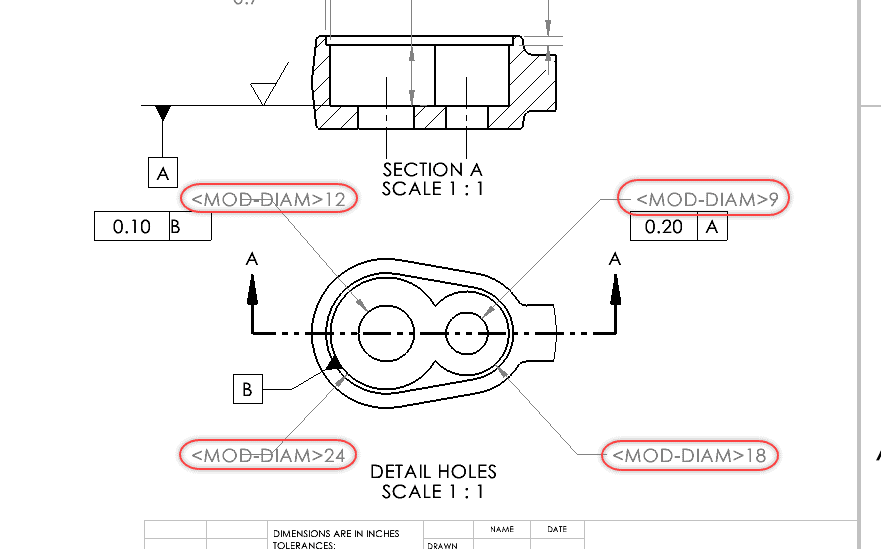 So how did this happen and how can this be fixed? SOLIDWORKS has many different paths/file locations for many different items within the software: one of which is a Symbol Library File. Sometimes we see that after an upgrade, the File Locations on the computer are still pointing to the previous version folder location that has since been upgraded (and removed). Since SOLIDWORKS is still pointing to a folder that no longer exists, it cannot find the Symbol Library File it needs to display the diameter symbol (for instance) and then displays the incorrect syntax.
To correct this, first we need to find the Symbol Library File (gtol.sym) on the computer, then we need to update the mapping within SOLIDWORKS to look to this location. By default, the gtol.sym (Symbol Library File) is located:
C:ProgramDataSolidWorksSOLIDWORKS 20xxlangenglishgtol.sym
If for some reason the gtol.sym file is missing or you are unable to find it, you can copy this file from a different computer running SOLIDWORKS and paste it into the location listed above.
Once the Symbol Library File is located, open SOLIDWORKS and go to Tools > Options, System Options tab, File Locations. Select Symbol Library File from the dropdown and delete the incorrect folder and add the new/correct folder that contains the gtol.sym/Symbol Library File you located in the step above.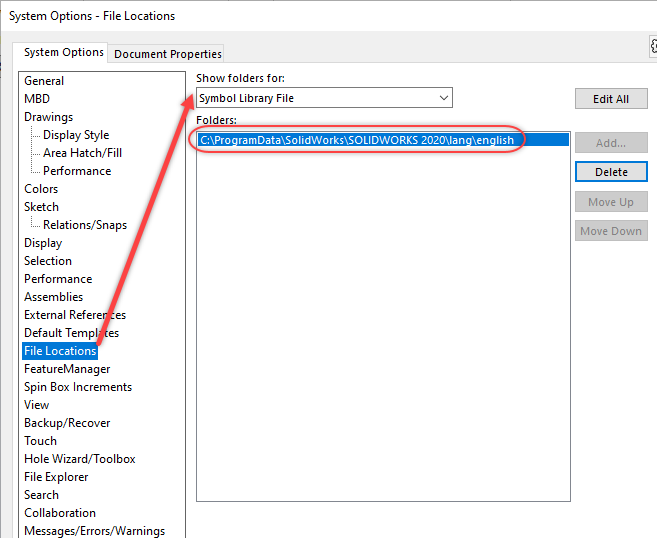 Click OK to save the new File Location for the Symbol Library File and your symbol issue within SOLIDWORKS should now be resolved and displaying correctly.
Nathan Marsh
Sr. Support Engineer
Computer Aided Technology, LLC