SOLIDWORKS Treehouse 2018 - SOLIDWORKS 2018 What's New Series
Next up in our "What's new in SOLIDWORKS 2018" blog series we discuss SOLIDWORKS Treehouse 2018 and the new features and enhancements that can be found in this useful technical communication tool. Whether you're familiar with SOLIDWORKS Treehouse or haven't discovered it yet, Treehouse for SOLIDWORKS 2018 doesn't fail to impress.
Both managers and designers can gain the benefits from using SOLIDWORKS Treehouse by having a clear hierarchical representation of an assembly to help visualize a project in the clearest way possible. Do you need communication to be clearer in your organization? Keep reading to learn more about what SOLIDWORKS 2018 has brought to the table with SOLIDWORKS Treehouse 2018.
SOLIDWORKS Treehouse 2018 allows users to arrange an assembly even before the design process begins. Existing assemblies can also be imported, which is a great way to 'reuse' a design – saving time. Finally, SOLIDWORKS Treehouse 2018 helps users master project management with a clear graphical user interface with every aspect broken down individually.
SOLIDWORKS Treehouse 2018 zoom to area command
When using SOLIDWORKS Treehouse 2018 for creating and managing assembly structures, users can use a new feature, zoom to area command, which makes viewing a specified area of an assembly easier.
Simply drag a rectangle over the area of the assembly that needs to be enlarged and it is brought into view making it quick to navigate assembly structures that would otherwise be too large to fit on screen.
Table form view SOLIDWORKS Treehouse 2018
In SOLIDWORKS Treehouse 2018 users can view their assembly structures in table form using the new list display option. This feature makes it easy to view all the available properties for each document, plus additional information such as active configuration, file path, and quantity — all in one place.
Users are also able to have their preferred layout created by repositioning columns with a simple drag, and property information can be quickly modified by double clicking the required cell. When finished, any changes that may have been made to the table cells are instantly reflected back into the structure view, eliminating any manual updates.

New print display and print preview in SOLIDWORKS Treehouse 2018
SOLIDWORKS Treehouse 2018 introduced some new options to give users more control when printing assembly structures. The new print display, combined with the new print preview options enables users to now easily print part of an assembly structure with minimal effort.
These are a few of the new enhancements and features that are introduced in SOLIDWORKS Treehouse 2018 to help make you even more productive when managing your assembly structures.
To learn more about SOLIDWORKS 2018, check out the articles below and find everything else you need at your SOLIDWORKS 2018 resource center.
Related Articles
What's New Series – SOLIDWORKS 2018 3D Interconnect
Top 10 CAD Enhancements in SOLIDWORKS 2018
About the Author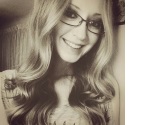 Angelle Erickson writes about how companies are using innovative technologies, such as 3D printers and SOLIDWORKS software to increase productivity, improve product development processes, and maximize business potential.