SOLIDWORKS User Groups for the Midwest in September 2016
September – Back to school and here comes the user groups!! Check out these listings for more information.
September 12th 5-7:30PM

SOLIDWORKS User Resource Forum (SURF)

Vollrath Co.

1236 N. 18th Street

Sheboygan, WI 53081

September 13th 4-9:00PM

SOLIDWORKS Milwaukee Area Resource Team (SMART)

FALK/Rexnord

3001 W. Canal Street

Milwaukee, WI 53208

September 13th 5:30-8:30PM

Rockford Area SOLIDWORKS Users Group (RASUG)

WTC 1102 @ Rock Valley College

3301 N. Mulford Rd.

Rockford, IL 61114

September 20th 5:00-8:00PM

Northeast Wisconsin SOLIDWORKS User Group (NEWSUG)
Fox Valley Technical College
1825 N. Bluemound Drive
Appleton, WI 54912
Click here for details

September 27th 6:00-8:30PM

Louisville SOLIDWORKS User Group (the Slug)
Purdue Polytechnic New Albany
3000 Technology Avenue
New Albany, IN 47150
Click here for details

If you want to look into other regions or investigate other user group opportunities, please follow the information below.SOLIDWORKS User Group Network (www.swugn.org)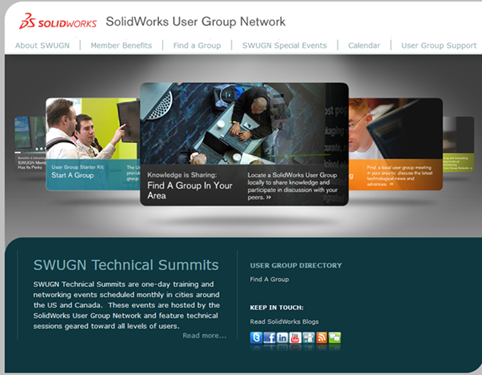 You can click on "Calendar" or follow this hyperlink to view any upcoming events: http://www.swugn.org/swugn/calendar.htm

John Van Engen
CAT/MCAD Sr. Support Engineer