SOLIDWORKS, where is my Help menu and Quick Access tools?
With the arrival of SOLIDWORKS 2020 SP3, we have seen an increase of installations and questions come into Tech Support. Users are noticing a few subtle differences in the SOLIDWORKS user interface but DON'T WORRY, this is not like Icon color-gate from SW 2016! These changes are much easier to overlook.
Vanishing Help Menu
Let us start with the following screen of SOLIDWORKS 2020 SP3. Notice anything missing? The traditional Help menu is removed from the Menu Bar in service pack 3.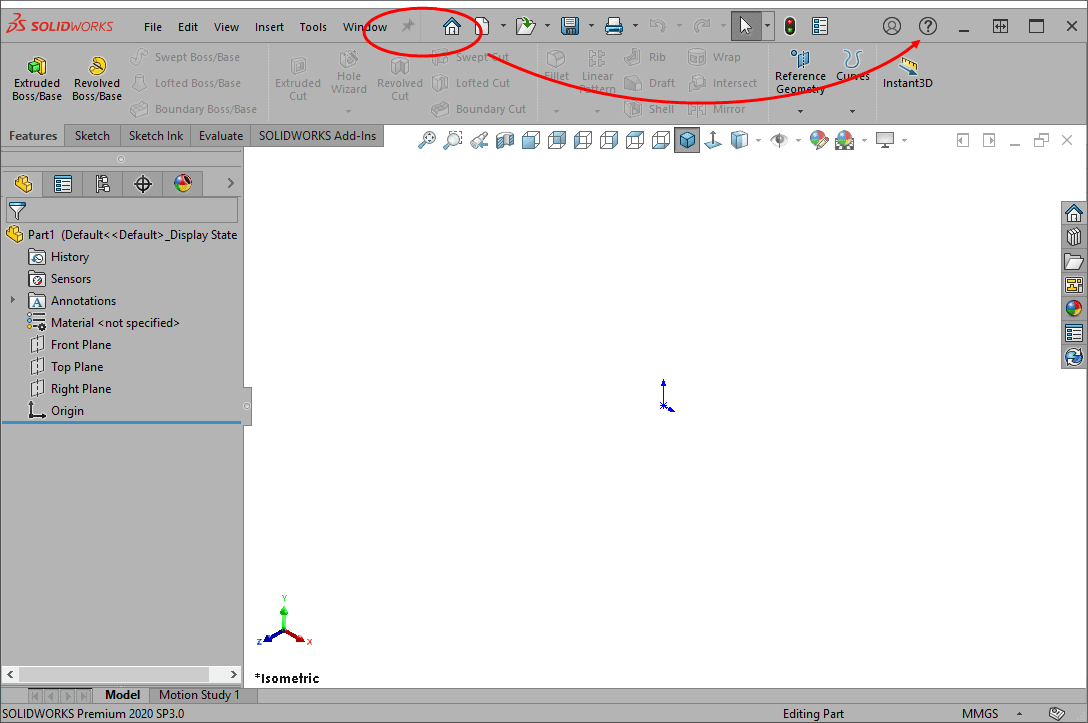 SOLIDWORKS is not removing Help from the software altogether, just cleaning things up. We have access to the same Help menu by using the "Question Mark" button in the upper left corner of the window. Help topics, tutorials, activation (hiding within the Licenses fly out) are all there.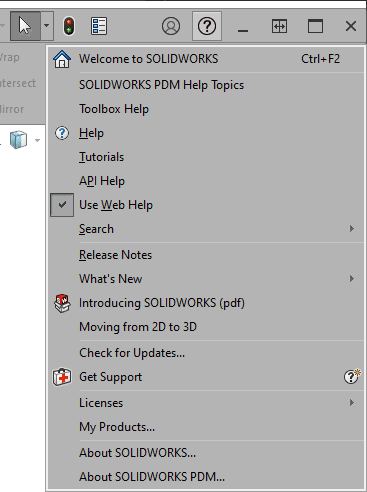 Believe it or not, this help button is not new but has been in SOLIDWORKS for a long time. Curiosity got the better of me, so I searched back though my computer archives and the earliest version I found this button is SOLIDWORKS 2008. Hiding in plain sight this whole time?
At this time, we have not found a way to bring the Help menu back.
Quick Access Tools
Another change was found with the location of the Quick Access commands. These are the commands that (usually) exist within the Menu Bar of SOLIDWORKS. If yours are missing, here's why.

There is a new option in Tools, Customize that allows us to change the location from the Menu bar to the CommandManager.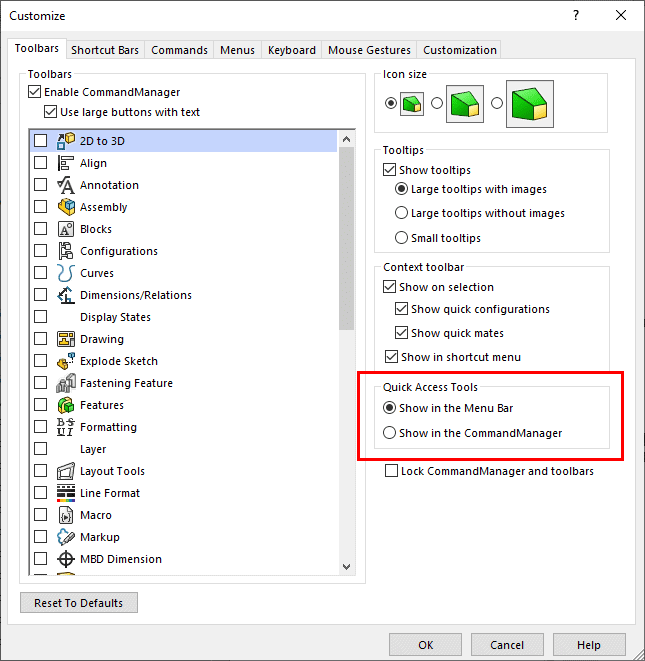 Changing the setting to "Show in the CommandManager" changes the layout to a static area directly above the FeatureManager. Regardless of what you are working on in SOLIDWORKS: parts, sketches, assemblies, drawings, these commands are always in the same place.

When you load up SOLIDWORKS 2020 SP3, there is no need to worry as everything is still in SOLIDWORKS, just in a slightly different location.
Credit for first noticing the Help menu had gone missing goes to Taryn Llorente with CATI.
Thanks for reading.
Kris Dubuque
Managing Application Engineer
Computer Aided Technology, Inc.