SOLIDWORKS: SWW 2017 Highlights - SOLIDWORKS Online Trials
SOLIDWORKS World 2017 Highlights – SOLIDWORKS Online Trials
MySolidWorks has just introduced SOLIDWORKS Online Product Trials. The days of having to get a sales rep to mail you a disk or having to download a huge amount of installation files and waiting to get an access code are a thing of the past. For the first time, anyone, anywhere, can try SOLIDWORKS anytime. There is no installation needed. There is no waiting. Simply log in to MySolidWorks and get started. It's that easy!

Click here, My.SolidWorks.com/try-solidworks, and join or login with your SOLIDWORKS Online Account to try SOLIDWORKS 2017 CAD Premium (with Model-Based Definition and SOLIDWORKS Visualize Professional).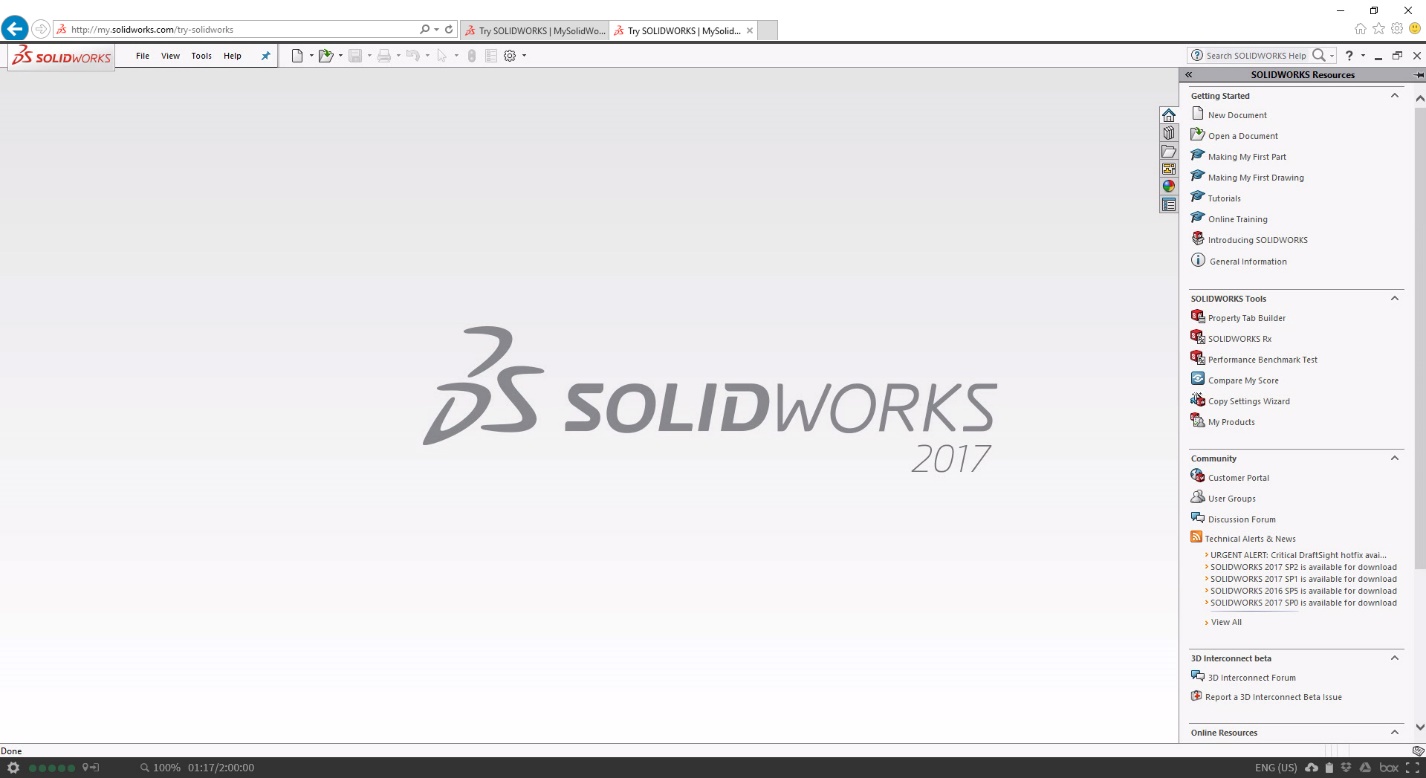 Click the gear icon in the lower left corner to access other applications, share your session real-time, adjust your resolution for better performance, or quit your session.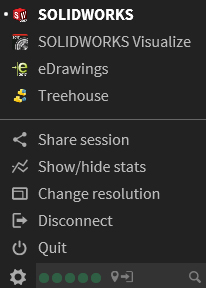 The SOLIDWORKS Online Trial comes with pre-loaded SOLIDWORKS assembly, part, and drawing samples. If you want to use your own files, you have the ability to access cloud sharing services (Box, Google Drive, and Dropbox) using the icons in the lower right corner. There is also an option to upload your own design files. Note: To save and access your design data, you should connect to an online storage account. Any files you save locally will be erased when your session ends or times out after 20 minutes of inactivity.

On Any Device?
SOLIDWORKS is not just a small app to check the weather. So, I do not expect to work on a robust CAD program on my smartphone. A good laptop or desktop are going to be your go to devices to try SOLIDWORKS. But I tried it out just to see. When I tried to open the SOLIDWORKS Online Trial on my smartphone, I got a message saying It is best viewed on an HTML5 browser on a desktop, or Chromebook or Tablet.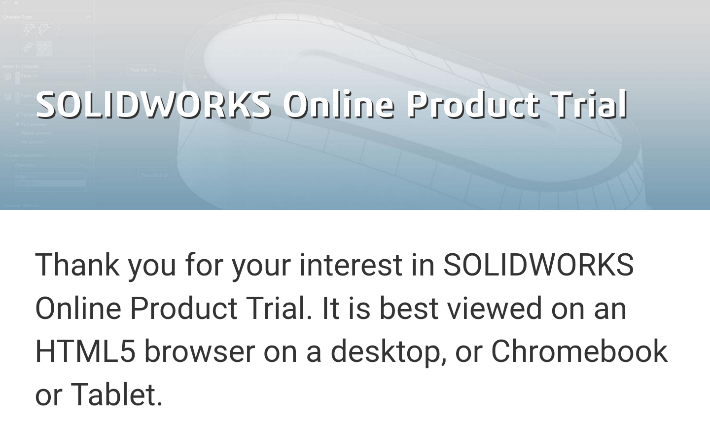 I was able to open SOLIDWORKS on my tablet. I was able to use my fingers and my stylus. After creating a new sketch line, I could not find a way to type in a value when I was trying to add a dimension. If I had a Bluetooth keyboard, that would fix that issue. I guess I will have to call Tech Support (lol). I was able to at least open up and view files from my Dropbox folder without any trouble.
The Fine Print
I could not really find anything. I was really impressed how easily and quickly I was able to start working with SOLIDWORKS. It is really as simple as SOLIDWORKS says it is. As always, if you have any questions about the new SOLIDWORKS Online Trial, please contact us.

Neil Bucalo, CSWP, CSWS-MD
Computer Aided Technology