Stratasys 3D Printers and Fisher Unitech Support Help Reduce Cost of Fixtures 30-40%
Cooper Standard is a leading global supplier of fluid transfer hoses, fuel and brake lines, rubber and plastic sealing and anti-vibration systems for the automotive industry. The company's plant in Mt. Sterling, Kentucky produces thousands of different coolant hoses in high volumes for many make and model vehicles. The hose is initially produced in long lengths in a highly automated process then must be trimmed to size, fitted with a clamp and printed with identifying information. These last three and other secondary processes can be far more efficiently performed with the aid of many hundreds of jigs and fixtures that are designed specifically for each of the company's many different hoses.
Cooper Standard switched from machining to 3D printing to make these jigs and fixtures, reducing their cost by an average of 30-40%, their lead time by 66% and their weight by 90%. Fisher Unitech printed Cooper Standards fixtures in its own facility for six months to prove a Stratasys 3D printer would do the job, then provided training to help ensure Cooper Standard's success in printing jigs and fixtures in-house.
Jigs and Fixtures Critical to Manufacturing Quality and Productivity

Each of the individual coolant hoses produced by the company must have just the right shape, length, attachment hardware and markings to keep its customer's assembly lines running smoothly. Cooper Standard long ago determined that the best way to meet this challenge was to specially design a series of jigs and fixtures for each type of hose that to a large-degree error-proof the production process.
For example, a trim fixture positions the hose so that a pneumatic cylinder drive blade mounted on the fixture cuts the hose to the correct length. A glue fixture holds the hose in position to affix a radiator clamp or hose clamp in the proper orientation. Stamp fixtures position the hose while an ink pad machine marks the hose in the right location to guide the worker in the assembly plant in connecting the hose.

The Mt. Sterling plant also uses many other jigs and fixtures to ensure worker safety, guarantee product quality and enhance productivity. To name one more example, collars are used to cover several hundred quick change pins with pinch points on machines in the plant's extrusion.

In the past, Cooper Standard built these jigs and fixtures using traditional subtractive machining methods. Producing the typical jig or fixture mentioned above cost $2000, including production time and materials but not design time. The lead time to deliver a new fixture using this approach was about three weeks, which could result in production delays at times when a new part went into production. The fixtures weighed about 35 pounds which caused concern because operators often had to lift them on and off the machine and carry them to and from tool cribs.
It's important to note that the engineers designing these fixtures had to be cognizant of the limitations of the machining process. With the hoses often being formed into 3D contours, designers sometimes had to compromise on the ideal fixture configuration to keep machining costs under control.
Proving Out 3D Printing Technology with Minimum Risk
"We had the idea of using 3D printing to produce jigs and fixtures but we were not sure which if any 3D printing machine and material could deliver the mechanical properties needed for these fixtures," said Ray Fulks, Tooling Engineer for Cooper Standard.
"We had been working with Fisher Unitech for a long time to provide SOLIDWORKS computer-aided design software and technical support and had been very pleased with their services. When we heard that they also provided 3D printers along with support and services, we decided to check with them."
The Fisher Unitech representative researched the fixtures used in the plant. After reviewing the 3D printers on the market, the representative suggested that the Stratasys Fused Deposition Modeling (FDM) 3D printing technology would best fit Cooper Standard's needs because it produces tough and durable thermoplastics that can withstand the rugged manufacturing environment. Fisher Unitech printed several fixtures in their own facility and provided them to Cooper Standard for testing. These fixtures passed the company's tests, but Cooper Standard wanted to gain more experience with 3D printing before investing in its own printer. The company utilized Fisher Unitech's service bureau to print most of its fixtures over the next six months.
Saving Money and Time by Implementing 3D Printing

Over this period, Cooper Standard gained confidence that the 3D printed fixtures not only could do the job but also stood up well over time. It made the decision to invest in a Fortus 450mc 3D printer that Fisher Unitech recommended because its 16x14x16 inch build envelop handles all of Cooper Standard's fixtures and it produces parts in a wide range of high-durability production-grade thermoplastics. Cooper Standard produces most of its fixtures from Nylon 12CF resin which has the highest flexural strength of any FDM thermoplastic, resulting in a high stiffness-to-weight ratio. Cooper Standard uses ULTEM 1010 resin in applications which require high heat resistance and thermal stability, such as fixtures which are used inside autoclaves.
"Moving to 3D printed jigs and fixtures have had a significant impact on our manufacturing operations," Fulks concluded. "We can now print jigs and fixtures for $500 or less and turnaround time has been reduced to under one week. The printed fixtures weigh only about five pounds, so they are much easier for our operators to handle.
3D printing also frees us from the design for manufacturing constraints associated with subtractive machining processes, enabling us to build jigs and fixtures without organic flowing shapes or hidden cutouts without any cost penalty. Fisher Unitech has played a key role in our success by working with us to select the best 3D printing technology for our applications, printing our jigs and fixtures on their equipment to help us gain experience and confidence, and providing training to get us up and running quickly."
Related Articles
Stratasys 3D Printing Materials: FDM Thermoplastics and PolyJet Materials
Printing Jigs and Fixtures Leads to Big Gains in Manufacturing Productivity
Additive Manufacturing Makes Less Expensive Manufacturing Aids in Less Time
About the Author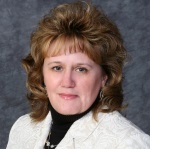 Lisa Hannon is a marketing manager at Fisher Unitech. She develops content for 3D printing topics that have an impact across all industries that are researching ways to maximize getting products to market faster as well as cost savings with 3D printing solutions. Lisa has worked as a marketing management professional since 1998, most recently with Stratasys.