Stratasys 3D Printing Materials: FDM Thermoplastics and PolyJet Materials
3D printing is a rapidly evolving industry, and with it comes a slew of new and updated products: printers, software, and 3D printing materials. Perhaps two of the most well-known 3D printing materials are Stratasys' FDM thermoplastics and PolyJet materials, with product lines that have expanded to meet the growing needs of engineers and designers. Although this growth is useful from an application standpoint, the sheer number of available material options can be overwhelming. The choice between FDM and PolyJet materials is based largely on application needs and the type of product you hope to create.
FDM Thermoplastics Material for 3D Printing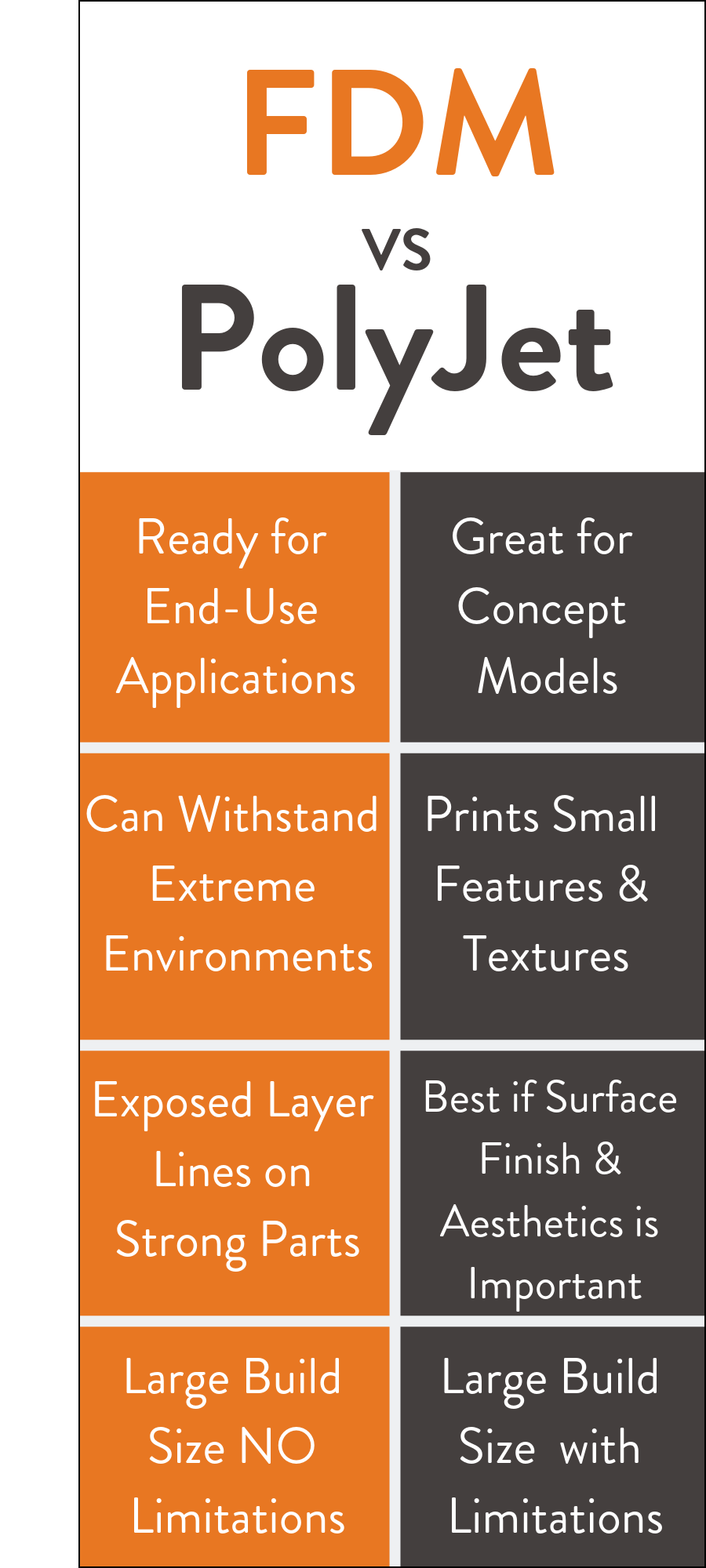 FDM thermoplastics are durable and functional materials used to manufacture most commercial and consumer products. According to Stratasys, FDM materials can "withstand constant use on the production floor" and "perform well in punishing applications such as HVAC prototyping and auto racing." FDM thermoplastics range from general materials to highly advanced specialty products, giving users a wide range of options for material strengths and applications. In general products alone you can find anything from materials that produce practical production parts for outdoor use to a biocompatible and sterilizable material for medical and food packaging applications.
Because of the wide range of material options available, including anti-static and chemical resistant materials, the material and material category you select will ultimately depend on your application and end product needs. General use products (specifically ABS materials) are ideal for "models, prototypes, patterns, tools and end-use parts," while specialty products' high strength-to-weight ratio and FST rating make them well-suited for aerospace and automotive applications. Designers and engineers looking for functional and durable thermoplastics should, therefore, consider FDM thermoplastics when looking at 3D printing materials.
PolyJet 3D Printing Materials
While FDM materials are well-suited for commercial and consumer products, PolyJet materials should be considered when product realism and range of material properties is needed. According to a Stratasys case study, the blending of materials at the printhead gives PolyJet users "over 450 options offering a range of hues, transparency, strength, rigidity and flexibility." These Digital Materials are ideal for living hinges, seals, coating, and other applications where simulation of engineering plastics is needed.
In addition, there are some PolyJet materials made specifically for dental, orthodontic, and medical applications. There are three specially engineered dental materials available, as well as a biocompatible rapid prototyping material with five medical approvals.
Overall, PolyJet materials are ideal for designers and engineers looking for varying rigidness, translucencies, and colors for "simulated over-molding, flexible, multi-colored prototypes, ergonomic tooling, or simultaneous printing of diverse parts."
Finding the Right Stratasys Materials
FDM and PolyJet materials both have a lot to offer. These 3D printing materials can be used to print quickly and easily in an office environment, but selecting the right material will vary by your operations and application demands.
Learn More
Want to learn more about 3D Printing? Visit our product page.
Related Articles
Office 3D Printing, Do You Have A Strategy?
Innovations in Medical 3D Printing: What You Need to Know
3D Printing Thermoplastics in Color with ASA
3D Printing for Aerospace: 3D Printed Airplane Parts and More
LIKE WHAT YOU SEE?

About the Author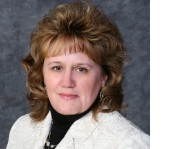 Lisa Hannon is a marketing manager at Fisher Unitech. She develops content for 3D printing topics that have an impact across all industries that are researching ways to maximize getting products to market faster as well as cost savings with 3D printing solutions. Lisa has worked as a marketing management professional since 1998, most recently with Stratasys. You can follow her on Twitter: @lmci37.