Technical Support - Online Case Management
CATI Technical Support has always offered an online Customer Portal, but it hasn't seen many updates or improvements in several years. With our recent merger, we've decided to do a full upgrade to the Customer Portal interface! With a new, clean UI, managing your Technical Support cases (or starting a new one) will be easier than ever!
To start using the Customer Portal, an account needs to be created. This can be done by emailing Support@cati.com to let us know you'd like access. We'll reply with login information, and you'll have the opportunity to set your password.
Once you're logged in, creating a new call is a simple click away.

Just fill out the short form, give a description of the issue you're facing, include any necessary attachments, and submit. CATI will contact you shortly after!
NOTE: If you want to send us a large file (including SOLIDWORKS RX files), let us know and we'll give you access to our FTP site for uploading after the case is created.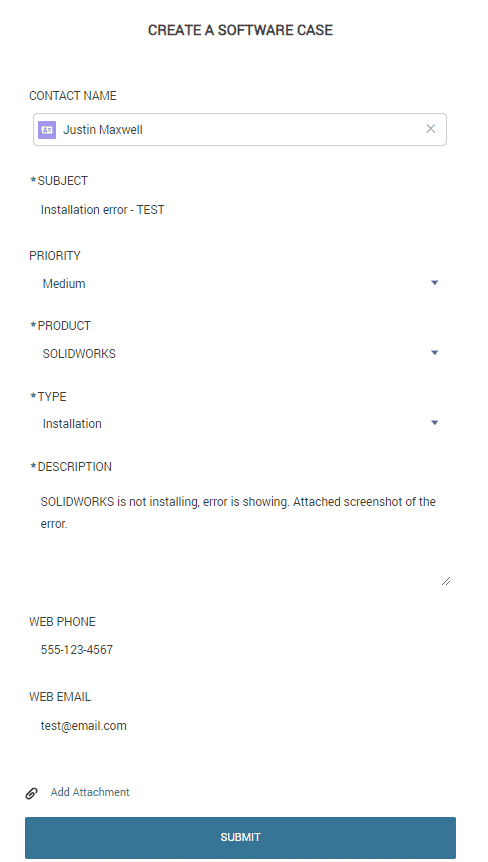 Managing any existing case is just as easy!

By clicking on a Case Number, you can view all the details and history of that case. This will show ALL CASES your user account is associated with, not just the ones that were created from the Customer Portal. In Case Management, you have the ability to add notes, add files, view the entire case history, or close the case. If you have a closed case, you also have the ability to re-open it.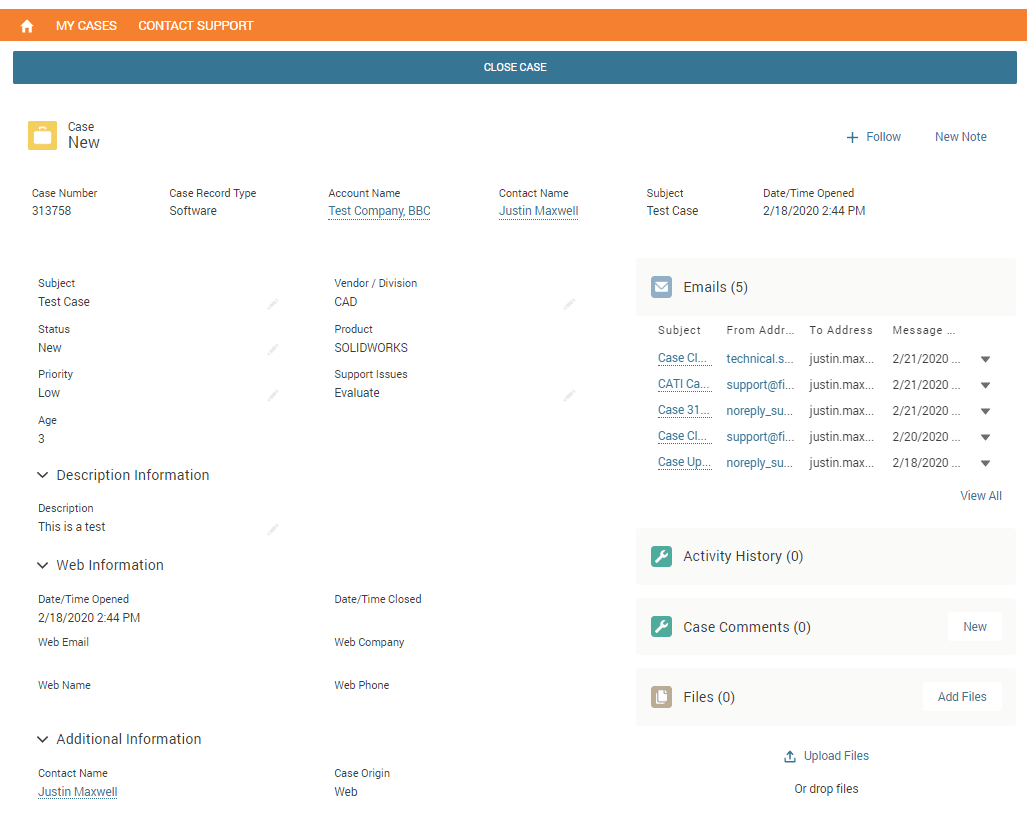 Support Quality is our #1 goal and we're excited to help our customers even more efficiently with this new Customer Portal. If you have any questions at all – let us know!
Justin Maxwell
Support Manager
Computer Aided Technology, Inc.