To test or not to Test…
While analyzing a system users are tasked with getting rid
of all the unwanted parts. Typically a SOLIDWORKS User would create a
configuration and manually go about suppressing parts/features not required.
With the release of Simulation 2009, users now have the ability to choose parts
they want to exclude from analysis.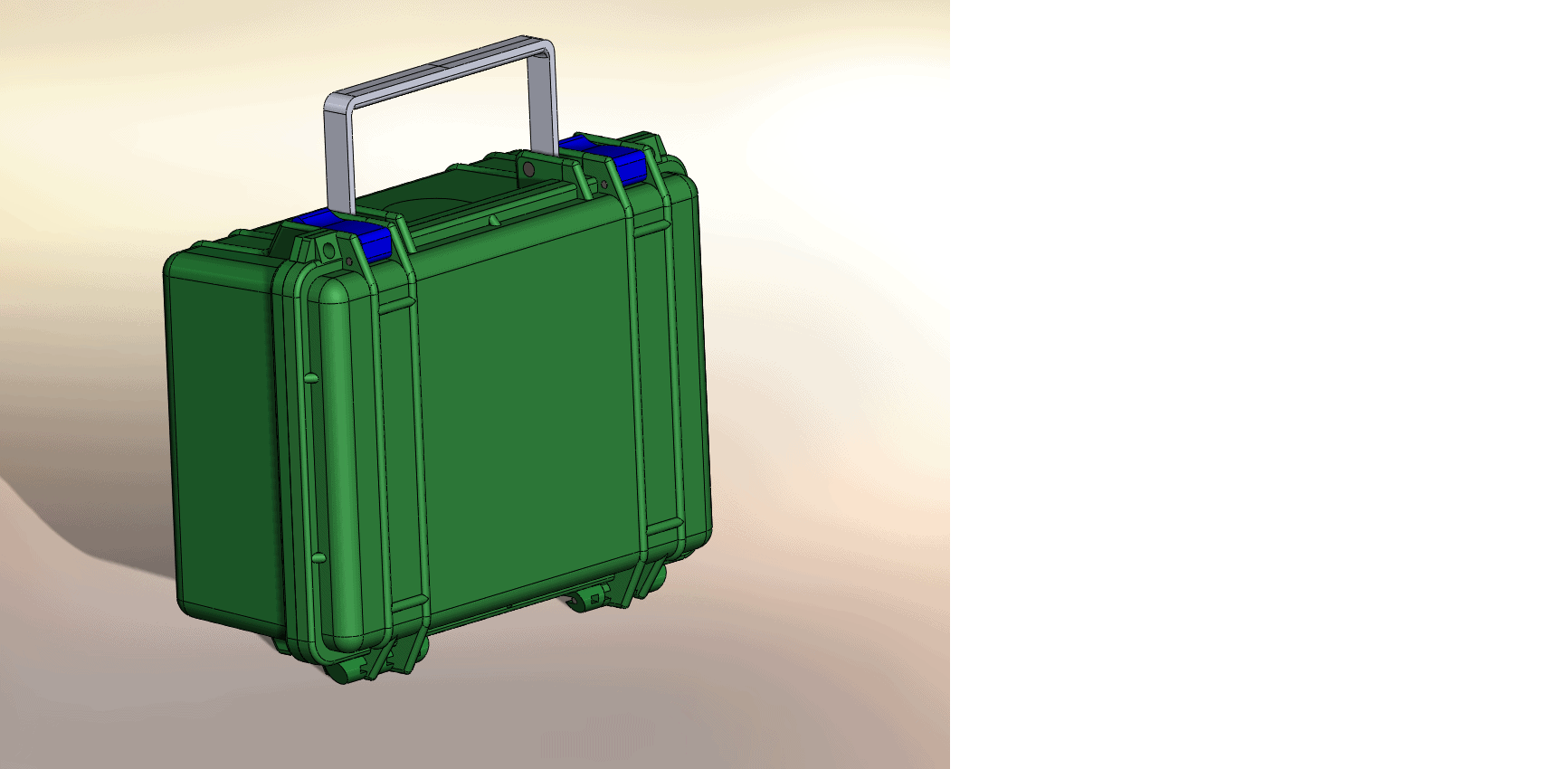 If you are tasked with designing the handle of this case,
there is no need to include the case and the pins that hold the handle in place
in your analysis. You do need these parts to put together a drawing or show how
the case is assembled.
Once the analysis has been defined users can then select the
parts to exclude from the test. All they have to do is hit the control key on
the keyboard and select parts from the analysis tree. Users then can right
click on any selected part and select "Exclude from analysis". This feature
saves a lot of time and effort in selecting parts that are not needed in a
test.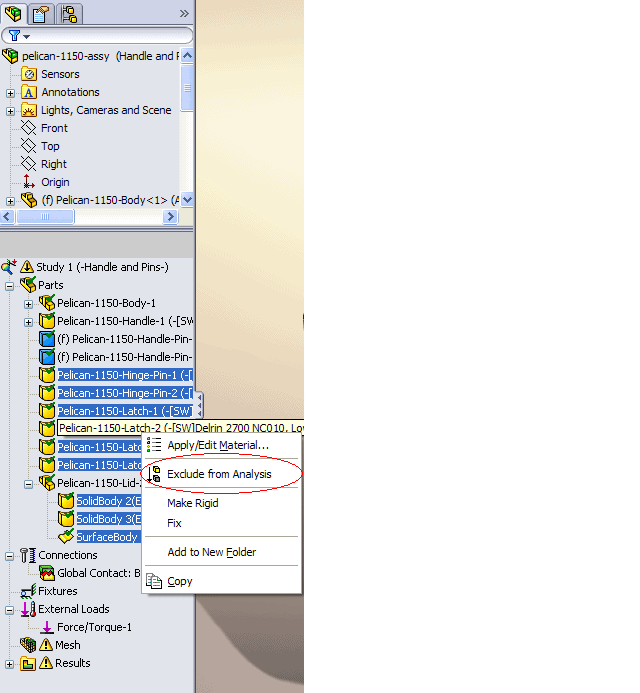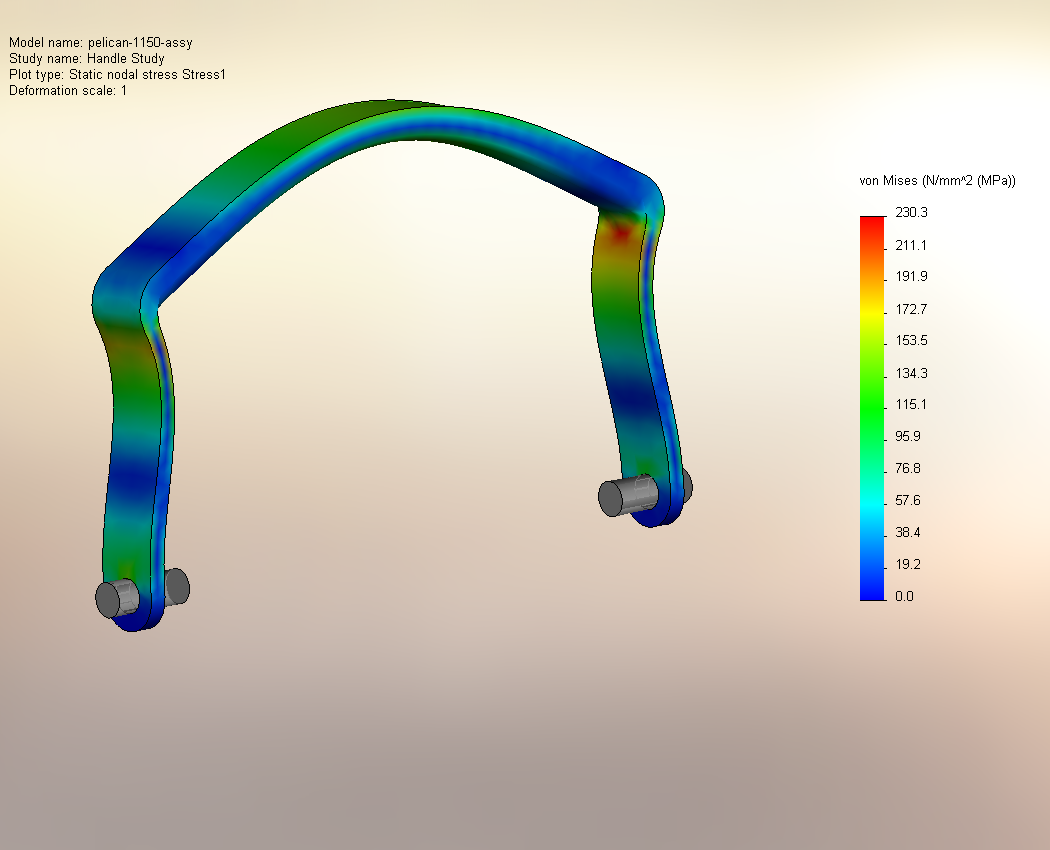 Rajat Trehan
Product Manager – Design Validation
Computer Aided Technology Inc.