What is 3DEXPERIENCE SOLIDWORKS?
When SOLIDWORKS came on the scene almost 30 years ago, it quickly became one of the leading CAD applications for engineers worldwide. Around the world, people know SOLIDWORKS as an easy-to-learn, easy-to-use, robust CAD modeling tool. With a long list of features, tools, and techniques it can help engineers in any industry. And every year Dassault Systemes adds hundreds of enhancements based on users' input and ideas. SOLIDWORKS is the tool that engineers rely on to do their job.
So how could Dassault Systemes make SOLIDWORKS better? They add a ton of capabilities to it of course! Dassault Systemes has created a product that connects the SOLIDWORKS you know and love with a cloud-based, CAD-aware, product lifecycle management (PLM) system called 3DEXPERIENCE Works (commonly referred to as the 3DEXPERIENCE Platform). The 3DEXPERIENCE Platform assists throughout all aspects of the design process with an entire suite of collaboration, data management, and productivity tools. This means more of what you love in a seamless ecosystem.
But the most important question is "what happens to my SOLIDWORKS with 3DEXPERIENCE?" Nothing! When you use a 3DEXPERIENCE SOLIDWORKS license, you still do things in SOLIDWORKS the same way. You may use some different tools, which we'll dig into in a bit, but you can still extrude, cut, loft, sketch, and pattern the same way as before. So, with that said, let's take a look at how 3DEXPERIENCE SOLIDWORKS handles some of the basic questions, starting with how it impacts your modeling.
How does 3DEXPERIENCE SOLIDWORKS change my modeling?
Really, your modeling doesn't have to change much, if at all. One of the biggest things I want to emphasize is that 3DEXPERIENCE SOLIDWORKS is still SOLIDWORKS. Your buttons are in the same spots, your functions are named the same, and your settings are right where they are now. The differences in modeling lie in how the 3DEXPERIENCE Platform manages your configurations and other variations of your models.
In any PDM/PLM system, the discussion surrounding configurations varies. SOLIDWORKS the CAD system does not have a way to protect or lock individual configurations. So, if PDM/PLM gives you access to a SOLIDWORKS file you have the potential to change any of the configurations (sometimes accidentally). This is one of the reasons why the best use of configurations in both PDM/PLM is to create a representation of a part, not a new part number. So, as an example, configurations of an air cylinder in fully extended and fully retracted positions is a great use of a representation of a model. Configuring the SOLIDWORKS file to show different sizes of the air cylinder is defining different part numbers.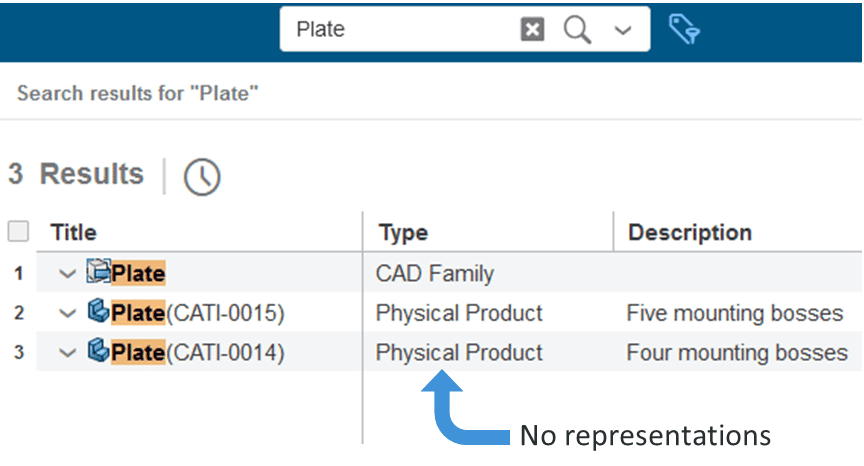 That is not the best practice with PDM/PLM. The 3DEXPERIENCE platform introduces a couple of new terms with regards to configurations; a CAD FAMILY and a PHYSICAL PRODUCT. The CAD family is basically the CAD file that contains the configurations. You can think of it as the umbrella that all the configurations fall under. The Physical products are those configurations. Therefore, the physical products are what we interact with inside SOLIDWORKS. Speaking of managing files, how does 3DEXPERIENCE let me save, manage, and share my models?
How Does 3DEXPERIENCE SOLIDWORKS Manage my Models?
Product data management, or file management, is something that every SOLIDWORKS user needs. You can benefit from data management's features anytime from early in the design phase right through to sustaining engineering work done over the years. The ability to take many snapshots in time while early in the design phase and the design is changing rapidly, to the ability to lock down and rev control released files can all be had with document management.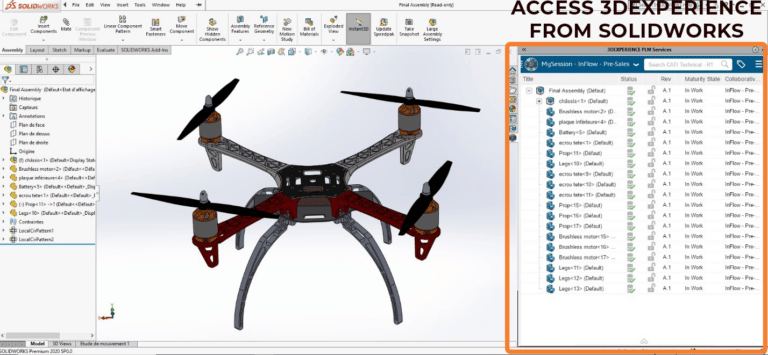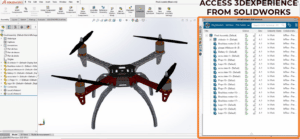 The 3DEXPERIENCE platform offers cloud-based document management and collaboration. You can access your cloud-stored files directly through SOLIDWORKS CAD. This makes it easy to share and you never have to leave the familiar CAD interface. The SOLIDWORKS CAD integration allows you to find files, open them in SOLIDWORKS, lock them for editing, and save your changes right back up to the cloud. You can even apply a formal release process for your data! We can configure the release process for a simple self-approval, require a handful of electronic signatures from across the company, or anywhere in between.
So How is That Different Than Traditional PDM?
Some of you are saying "SOLIDWORKS Professional (or Premium) has PDM Standard as part of its bundle." That's true, but it's not an apples-to-apples comparison. Neither PDM Standard nor PDM Professional have the PLM capabilities of the 3DEXPERIENCE Cloud. PDM is just that – Data Management. It does a stellar job managing files. But where both of the traditional, on-premise PDMs fall short is managing tasks, resources, issues, and projects. The 3DEXPERIENCE platform supplements the PDM capabilities with those additional PLM functions.
What does 3DEXPERIENCE do for My Simulation Tools?
To be clear, the SIMULIA Products are additional licenses, just like Simulation Pro/Premium. But with 3DEXPERIENCE SOLIDWORKS as part of your tool kit, your data's already in the platform, ready to be analyzed by SIMULIA. The caveat to this scenario is if you already own SOLIDWORKS Simulation Pro, Premium, or Flow, those licenses won't "add-in" to 3DEXPERIENCE SOLIDWORKS. In that case, you might consider sticking with traditional desktop SOLIDWORKS and keeping your existing add-ins.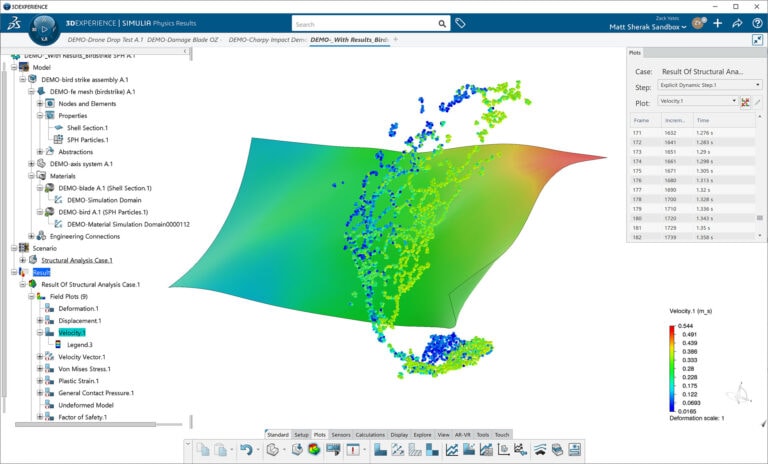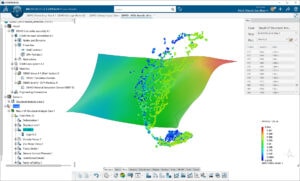 While not part of the 3DEXPERIENCE SOLIDWORKS bundle, the 3DEXPERIENCE platform does offer SOLIDWORKS users access to the advanced simulation products that Dassault Systemes offers. Those products fall under the SIMULIA brand and have capabilities above and beyond traditional SOLIDWORKS Simulation Professional and Premium. It's powered by the Abaqus FEA solver but operated through 3DEXPERIENCE. SIMULIA offers a wide range of additional capabilities, including advanced non-linearity, advanced meshing, and cloud computing. Basically, you can think about it as the next level beyond SOLIDWORKS Simulation Premium.
Do I License and Install 3DEXPERIENCE SOLIDWORKS Any Differently?
3DEXPERIENCE SOLIDWORKS has some differences from the traditional desktop version for installation and licensing. Let's start with licensing. This is a "Software as a Service" (SaaS) product so the licenses are sold as "named user" licenses. In other words, licenses live with the user and NOT the machine. So, any user can log in to any CAD machine anywhere in the world, install 3DEXPERIENCE SOLIDWORKS, and design. The license is designed to follow the user and behaves very much like the discontinued "on-line" licensing model that existed for the desktop software.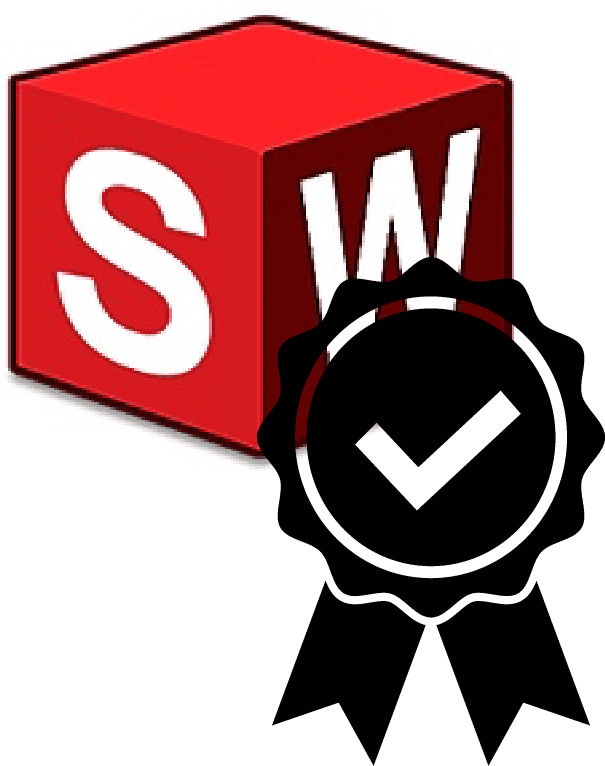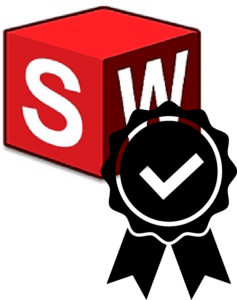 A small detail you may have missed there is that the license is global. Traditionally, you have to purchase and use SOLIDWORKS licenses in the same geographic region. That isn't true for 3DEXPERIENCE, as you can use it anywhere in the world. Additionally, you can reassign the license after 30 days if the CAD user leaves the company.
The reduced up-front cost is another benefit of named user licensing. Desktop SOLIDWORKS has a license cost and a subscription cost. Named user SaaS licenses eliminate the upfront license cost and just need a yearly subscription. I'll refrain from putting numbers in this blog and just ask that you contact your salesperson for more detail.
As for installation, 3DEXPERIENCE SOLIDWORKS is still a locally installed version of SOLIDWORKS. The installation, in this case, does not require a serial number, so you don't need to track where you installed your serial number. You start the installation once logged into the platform, which is much simpler than traditional desktop SOLIDWORKS. Since the licenses are tied to the user, the platform knows what software options to install and will not ask the user the lengthy list of installation option questions like traditional desktop installations.
Additionally, because the installation comes from the platform the user is always on the latest version of SOLIDWORKS. For most of you, that's perfect, as you're prompted to install updates over the course of the year. However, for those of you who absolutely must install an older version, that cannot be done. There can only be one major version – the latest – installed on the machine.
Did 3DEXPERIENCE make any applications obsolete?
Getting into some of the minor details, let's go through some of the items that were removed from 3DEXPERIENCE SOLIDWORKS and were often replaced with an equivalent or better tool. Surprisingly, you'll notice 3DEXPERIENCE doesn't include eDrawings. Once files are in the platform, any viewer of the system can view files with software very much like eDrawings but native to the platform with no local installation required. That app is called 3DPlay.
Another app 3DEXPERIENCE removed was PhotoView360, the original photo rendering app. In this case, you'll find a much better rendering app replacement- Visualize Professional. With it, you can create magazine-quality images and animation. Additionally, we no longer need Task Scheduler, so it was also removed. This was not a hugely popular application, but it did offer an option to batch export files to various formats. It has been replaced with 3DEXPERIENCE Derived Format converter with similar capabilities.
Of course, 3DEXPERIENCE does remove some options without a replacement. That includes any of the Xpress Products – SimXpress, FlowXpress, and DriveWorksXpress. The value of the platform makes that a small price to pay for the removal of those tools. The Xpress tools are not full-function tools. Each one has an equivalent full-function software that you could purchase to augment SOLIDWORKS further. The Xpress tools are truly meant as an introduction to their more robust siblings.
Final Thoughts
Hopefully, this info whets your appetite and gives you the desire to look into the 3DEXPERIENCE platform further. The platform opens a world of possibilities that couldn't really be covered in the span of one blog. CATI invites you to contact us for a demonstration what the product is really capable of. We think you'll agree that 3DEXPERIENCE SOLIDWORKS packs great value. And you'll want to partner with CATI as we have years of experience in configuring the product and training companies like yours how to use the product effectively.