SOLIDWORKS: What Is A Fit Spline?
Fit Spline…What Is The Difference?
What is the purpose for a fit spline? Well there are a few different reasons that you would choose to use this. The main reason people use a fit spline is to connect a number of sketch segments together to form 1 entity. This can become useful when using things such as path mates, etc.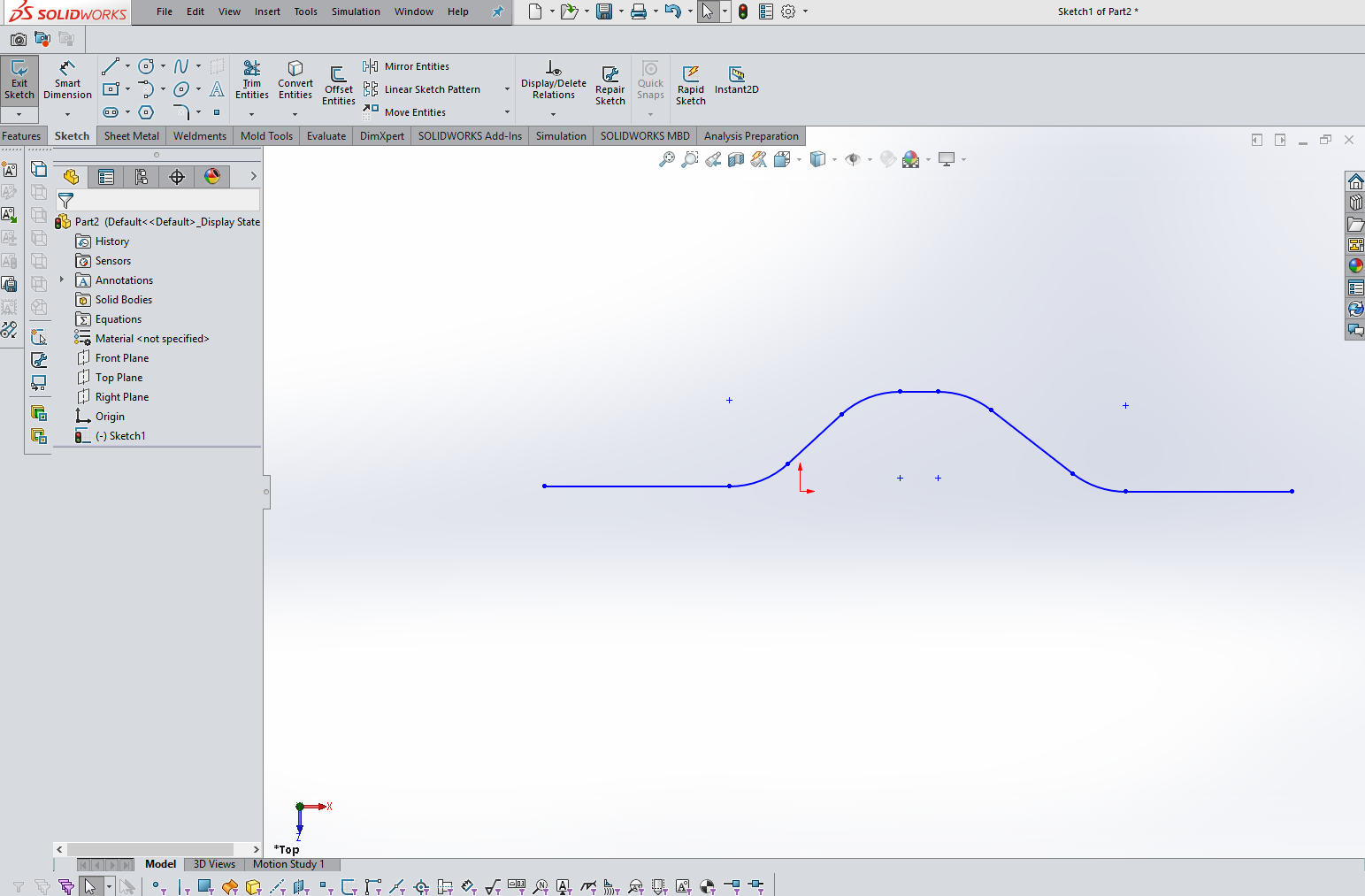 Above is a simple sketch with a few entities. Below is the same sketch that I have used a fit spline. You will see that it is all 1 entity.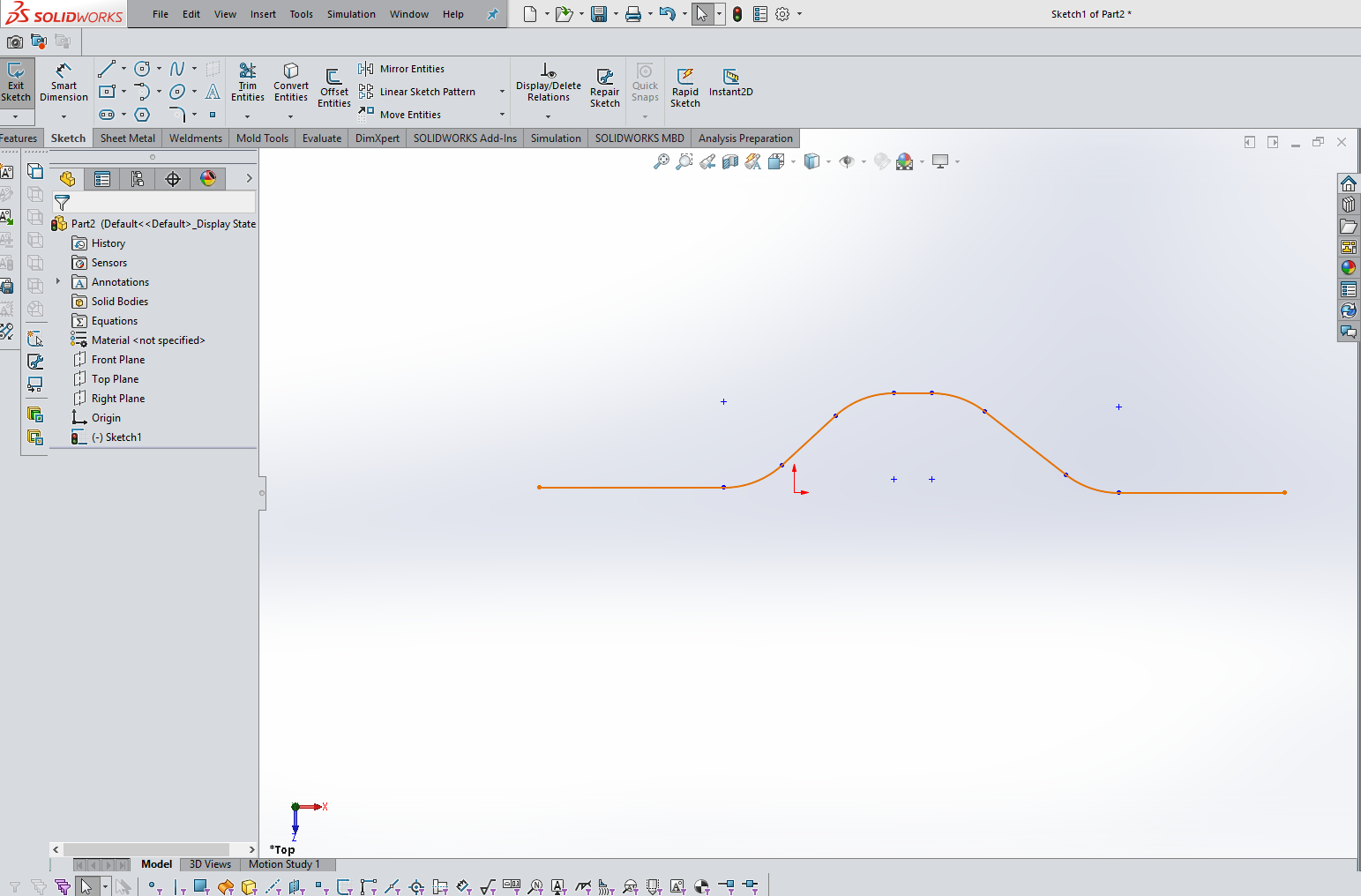 As I said, this is a good practice when using path mate; however, there are also other situations when you may want to use this.
Let's look at this example below. It is a simple sketch that I will use for a revolve. The arc is made from a spline with many locating node points.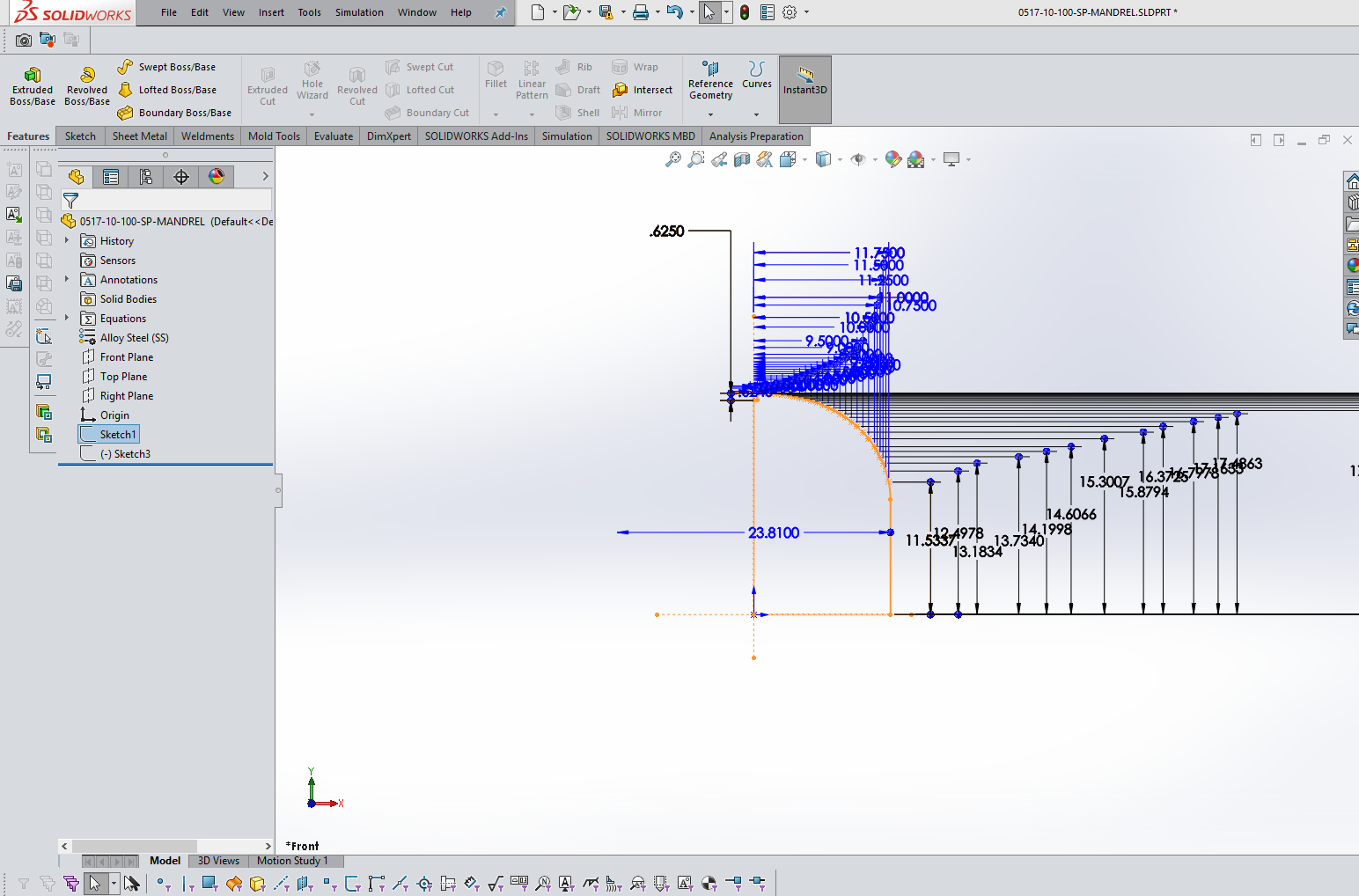 Once the revolve is done, it looks as you expect.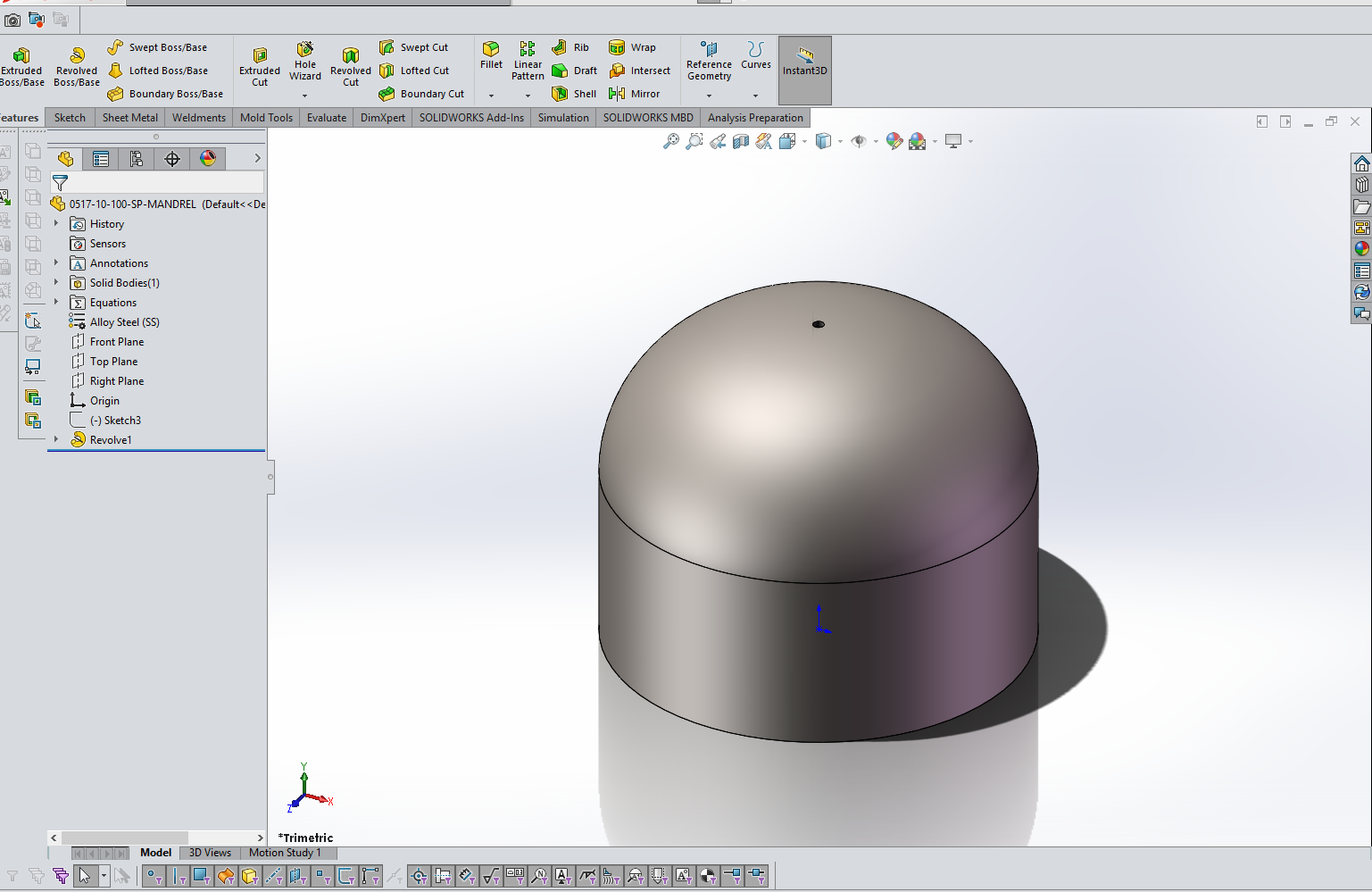 This looks fine, but let's take a closer look. Are you familiar with Zebra Stripes display?
Zebra stripes allow you to see small changes in a surface that may be hard to see with a standard display. Zebra stripes simulate the reflection of long strips of light on a very shiny surface.
With zebra stripes, you can easily see wrinkles or defects in a surface, and you can verify that two adjacent faces are in contact, are tangent, or have continuous curvature.
If we display the current model using Zebra stripes, we get the outcome below: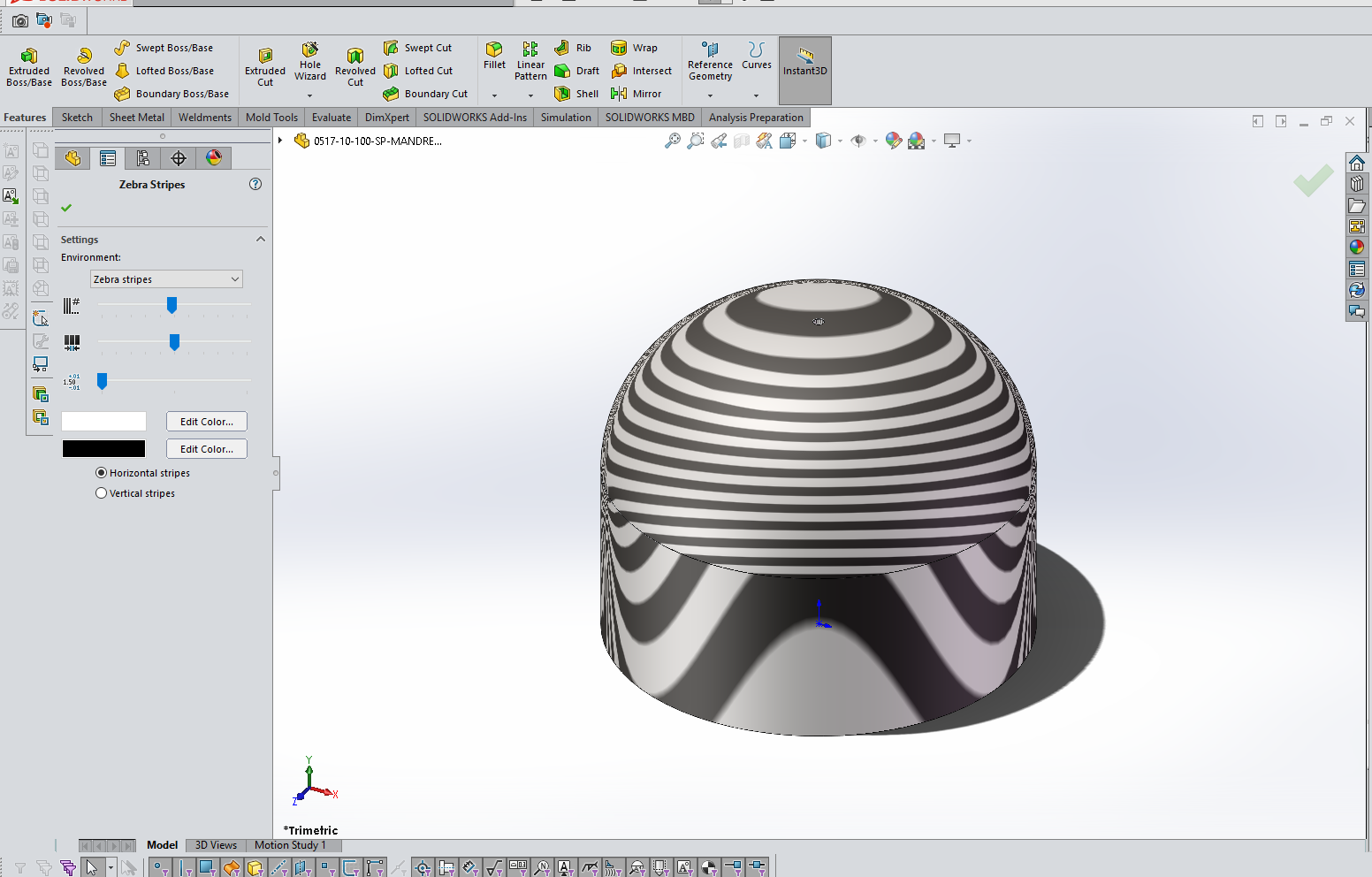 As you can see, the tangency in the surfaces match at the boundary, but there is an abrupt change in direction.
Now we change the sketch using a fit spline, you can see that the tangency is much better and continuous between surfaces.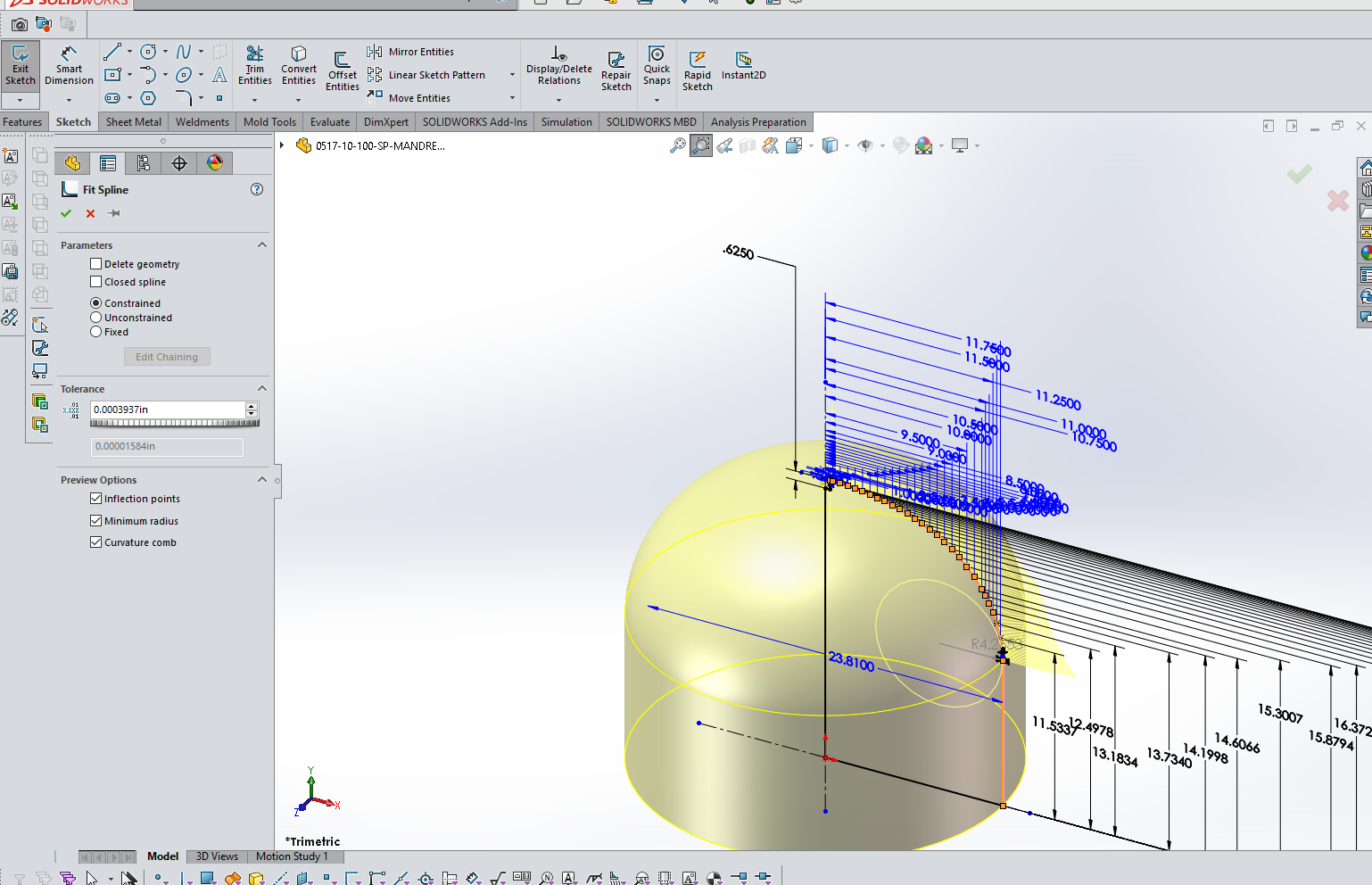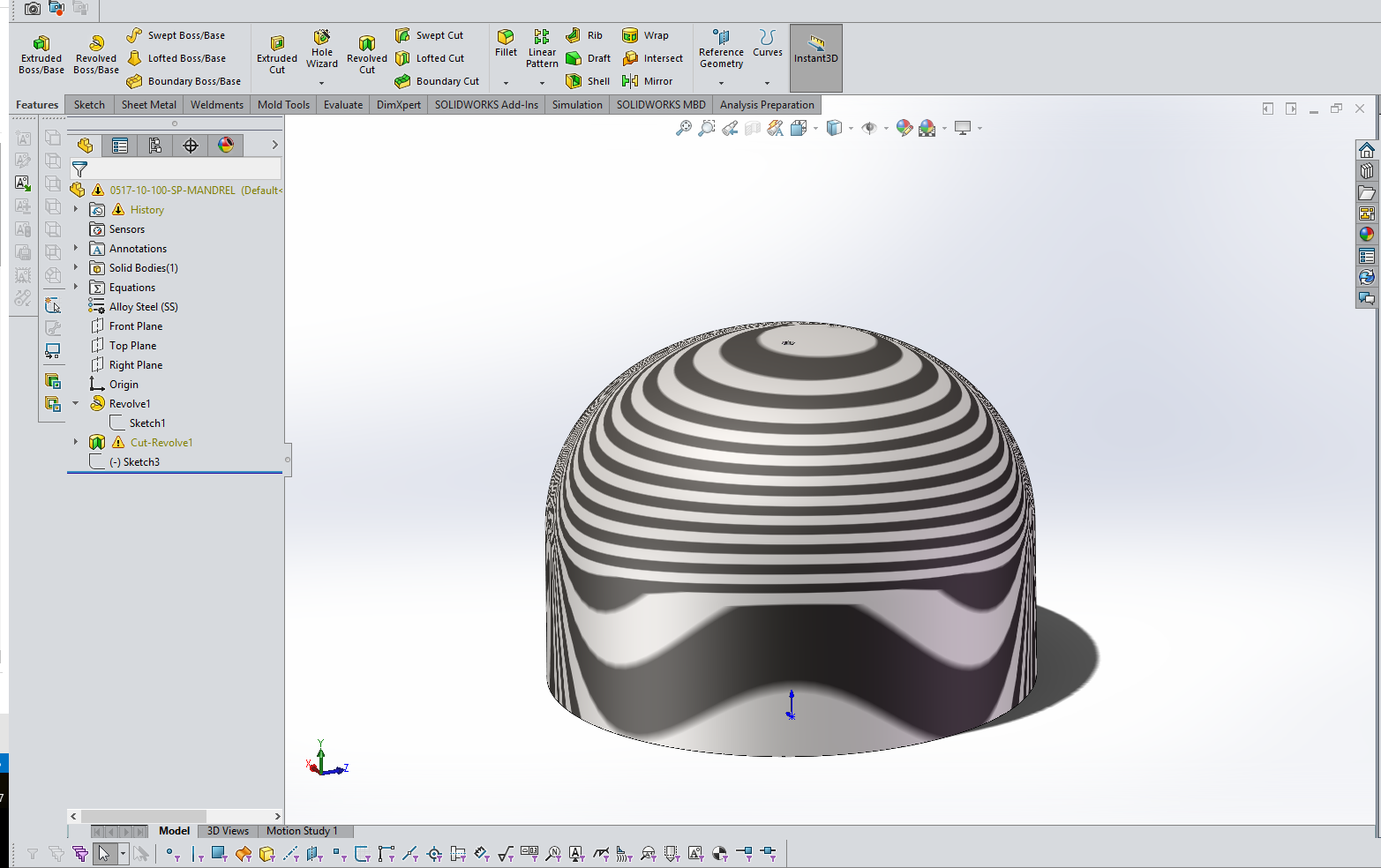 Blake Cokinis
Sr. Support Product Specialist
Computer Aided Technology, Inc.