What's New With Dragonfly: Introducing Dragonfly LDM
Greetings from us at CATI and we hope you're having a great end of summer wherever this finds you.
Recently, I wrote about the newest addition to the CATI family: Nano Dimension's Dragonfly PCB printer. We are extremely excited to have them on board, but even more so today to discuss the newest innovation from this forward-thinking company; the Dragonfly LDM. LDM stands for "Lights-out Digital Manufacturing" and its purpose is to make the overall experience of PCB printing with Nano much simpler and user-friendly. Here are a few specs and talking points: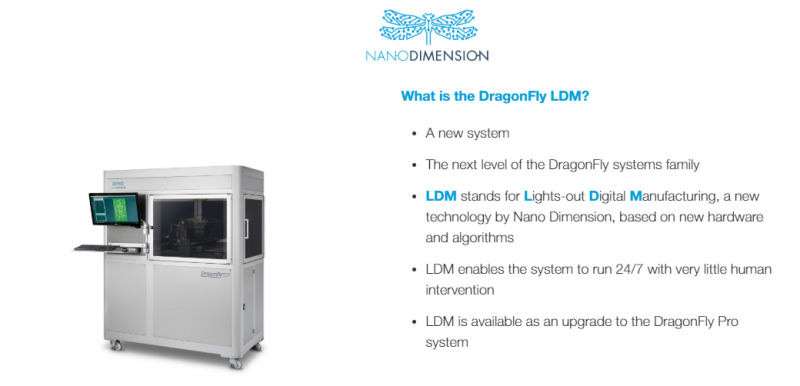 The biggest thing here is that with the LDM system of Nano's Dragonfly, the machine is much more hands-off, meaning the "magic window" that applies to traditional FDM or resin-based machines is applicable here; you can essentially hit print, go home, and come back to a fully-printed PCB!
In addition, there are a few other very key benefits with this system including ease of use, a noted reduction in wasted material, much higher up-time on the machine's run time, simpler maintenance on the system, and enhanced repeat-ability from build to build.
The new machines from Nano will all be sold converted to the new LDM system but keep in mind that legacy Dragonfly machines can be fully upgraded to the LDM system with a few hardware tweaks and new software.
If you have more questions, feel free to reach out to us or check out their press release here.
As always, thanks for reading and enjoy your day!
Robb Lauer
Applications Engineer (MFG Solutions)
Computer Aided Technology, LLC