Why SolidWorks Is Crashing While Trying To Open Files
It is a very frustrating time when you want to open a file in SolidWorks and the program crashes. Luckily, I believe to have pinpointed why this issue occurs and how to prevent it. It seems to be exclusive to non-native SolidWorks files such as STEP files but could happen to native SolidWorks files as well.
The crash seems to occur when files are dragged straight out of Outlook or other programs directly into Window's Explorer. The reasoning for this is when the file is dragged over, the file properties change and SolidWorks is unable to read it. Specifically, the "created by" date will change to a very low or high date that is not within SolidWorks' range of acceptable dates. This field might also appear blank. The error is explained in SPR 1182057 which states, "This crash may occur if the value of the 'Date created', 'Date modified', or 'Date accessed' value of the file is not between midnight, January 1, 1970 through December 31, 3000 Universal Coordinated Time (UTC)."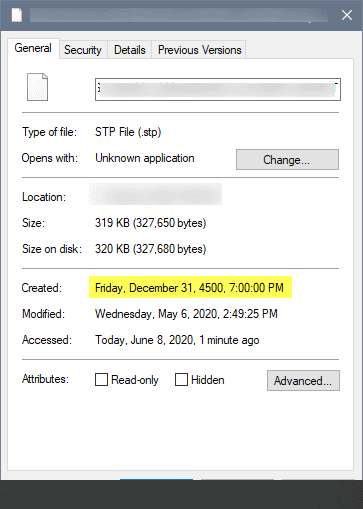 Luckily, there seems to be an easy fix for this. Instead of dragging the files out of Outlook or other programs and dropping them into Windows Explorer, right-click on the file and click "Save As." This will allow you to save the file in Windows Explorer directly and the "created by" date will fall in between the allowable time period.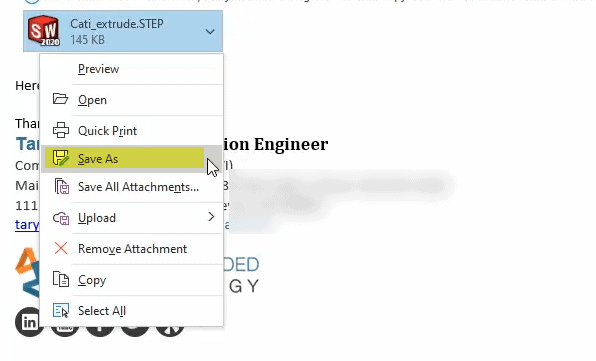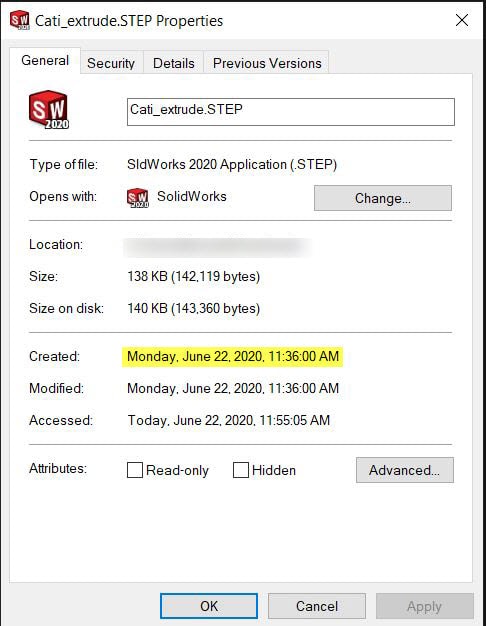 Taryn Llorente
Application Engineer
Computer Aided Technology, Inc.