3D SOLIDWORKS Mouse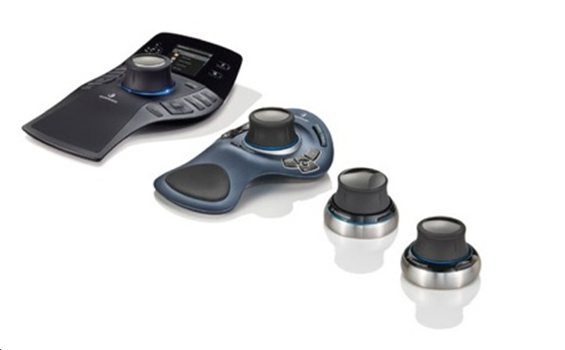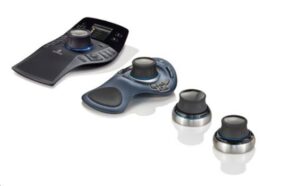 It's like holding the 3D model in your hand! Revolutionize the way you work with 3D applications. Pan, zoom and rotate the model or camera as if you're holding it in your hand. It's a level of control that's simply not possible with a traditional mouse and keyboard. Whether you're working on complex assemblies, dazzling 3D models or fantastic fly throughs, with a 3D mouse you can set your imagination free! At the heart of every 3Dconnexion 3D mouse is the Controller Cap. Gently push, pull, twist or tilt to simultaneously pan, zoom and rotate. Increase pressure to go faster or decrease pressure to make intricate adjustments.
3D Mouse Benefits:
Increase Productivity: Average gains of 21% from simultaneously navigating, creating and editing your model.
Enhanced Comfort: Reduce mouse movement and clicks by up to 50%.
Design Performance: Whether you're working on a sketch or a complex 3D model, the superior navigation experience encourages levels of model exploration that are crucial to avoiding costly design errors.
SpacePilot Pro
SpacePilot™ PRO is the ultimate professional 3D mouse, engineered to excel in today's most demanding 3D software environments. Its breakthrough features include second generation QuickView Navigation technology, dual-function Intelligent Function Keys and at-a-glance access to important information via the full-color LCD Workflow Assistant. LCD Workflow Assistant The full-color LCD provides visual feedback on the function keys, navigation setting status and workflow applets ensuring quick access to important information without interrupting the users workflow. The SpacePilot Pro LCD is based on an open software architecture that encourages the development of customized applets.
SpaceMouse Pro
SpaceMouse Pro is the latest addition to 3Dconnexion's line of professional 3D mice. It features a full-size, soft coated hand rest and 15 large, fully programmable function keys for access to application commands, standard views and keyboard modifiers while a convenient On-screen Display provides visual support.
Space Explorer
The SpaceExplorer™ is a 3D Navigation device which allows the user to command six-degrees of freedom to manipulate 3D objects on screen. A major focus on ergonomics allows use by either hand and locates function keys within easy reach of the controller cap. 3DConnexion devices feature a controller cap that enables fly through the three-dimensional world without stopping the use of keyboard or mouse. Designers can use the cap simultaneously to pan, zoom and rotate fluidly. Used with a mouse, clicks are reduced and increasing productivity.