Training Category
Dassault Systemes
The instructor was very knowledgeable in every topic covered. Questions were welcomed and answered very well and with much detail. The class size was perfect for the material covered.
Andrew Vinton
Training Attendee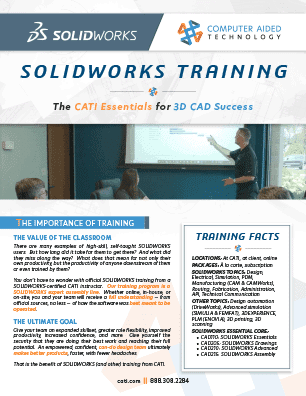 The Importance of Training and the Value of the Classroom
The CATI Essentials for 3D CAD Success

There are many examples of high-skill, self-taught SOLIDWORKS users. But how long did it take for them to get there? And what did they miss along the way? What does that mean for not only their own productivity of anyone downstream of them or even trained by them?
Get the Guide