What Is
the
3DEXPERIENCE PLATFORM?

Engineer Superior Products with Premium Tools.
---
3DEXPERIENCE puts top-end, industry-leading software and infrastructure into the hands of companies of all sizes:
Design: SOLIDWORKS, CATIA, and DraftSight
Simulation: Abaqus, CST Studio Suite, and other advanced CAE
Manufacturing: DELMIA-based machining, factory planning & ops, lean, and more
Data & Lifecycle: ENOVIA-based managed PDM & PLM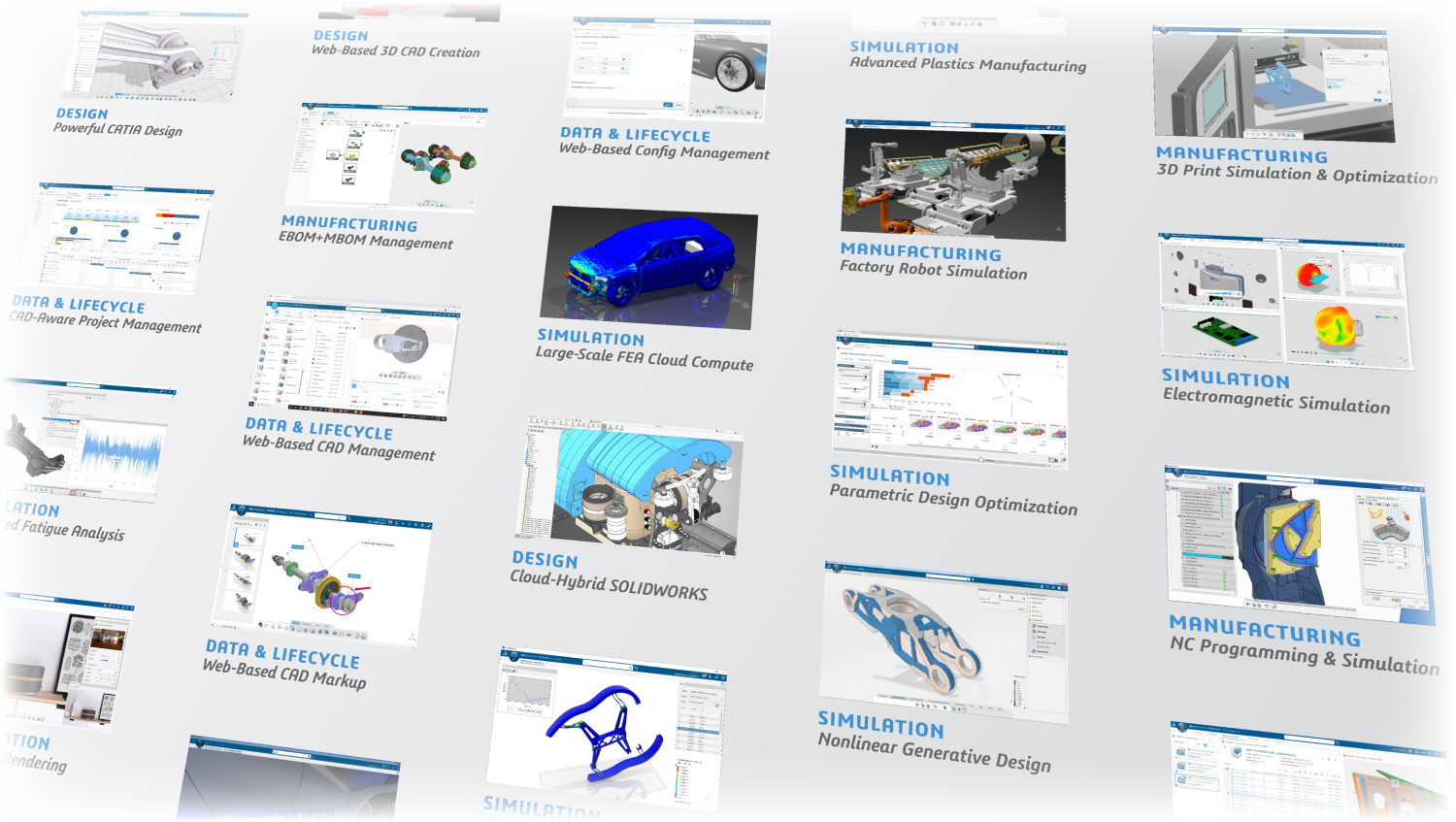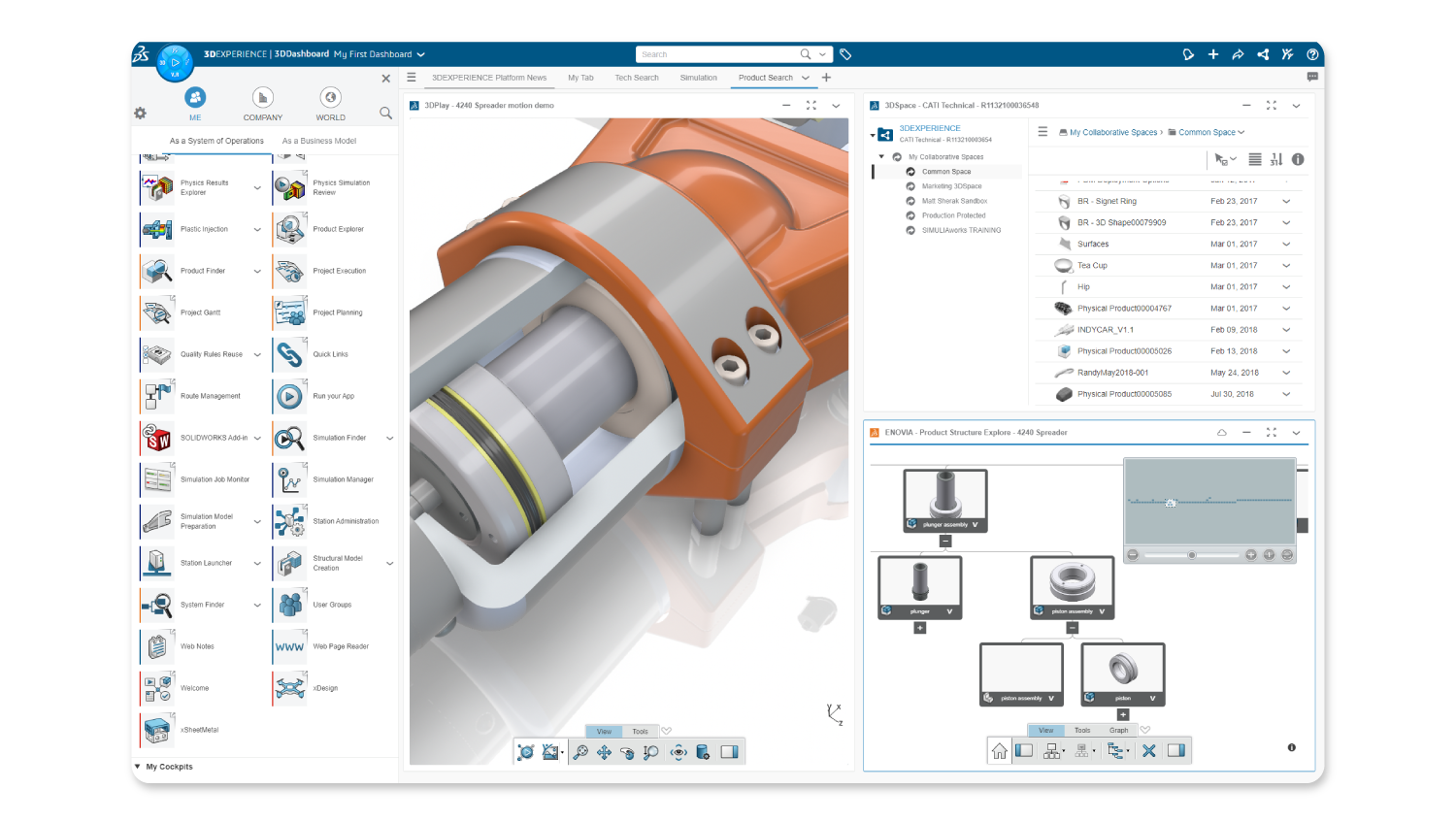 One Environment for Everything.
---
The 3DEXPERIENCE Platform puts
every user's product development data, software, and task management
into a personalized dashboard.
Never Buy Another Server.
---
3DEXPERIENCE's cloud-based
infrastructure-as-a-service
makes costly server ownership a thing of the past.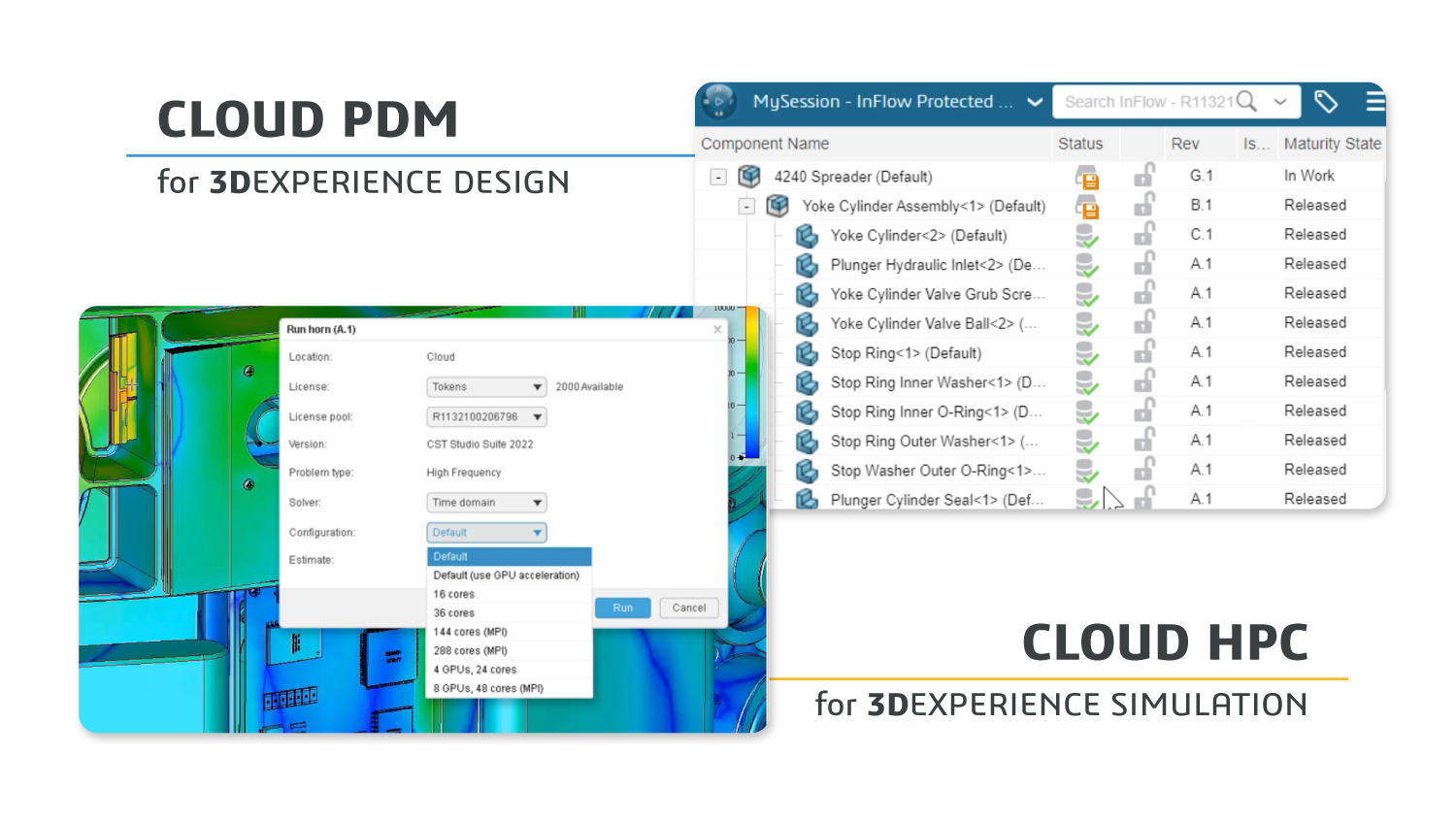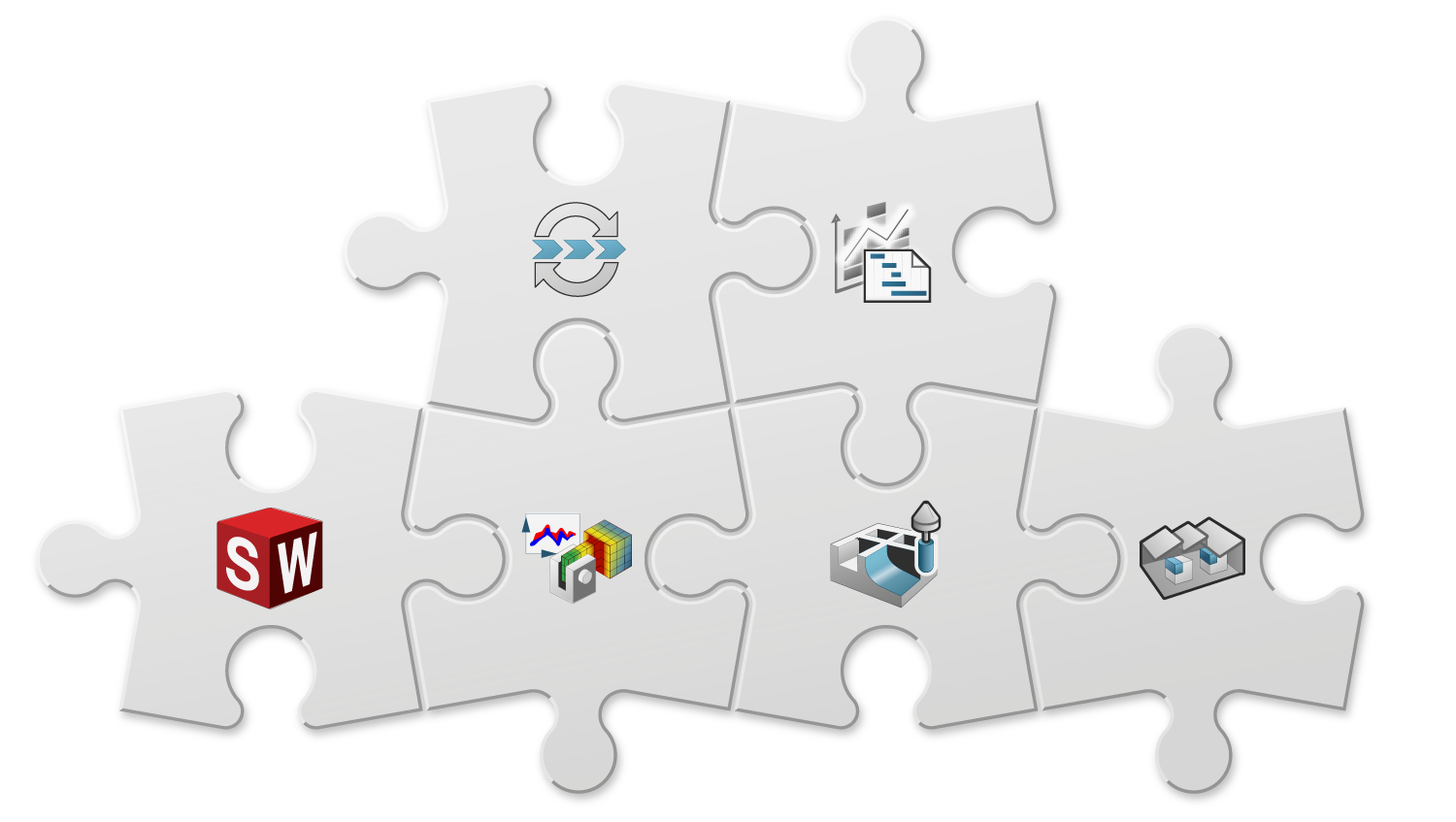 The End of Wasted Work Hours.
---
3DEXPERIENCE streamlines cross-team collaboration with full data
continuity and compatibility from concept to manufacturing
.
Respond Rapidly to Change.
---
The 3DEXPERIENCE subscription model
abolishes hidden costs, delays, and commitments
that constrain the entire business.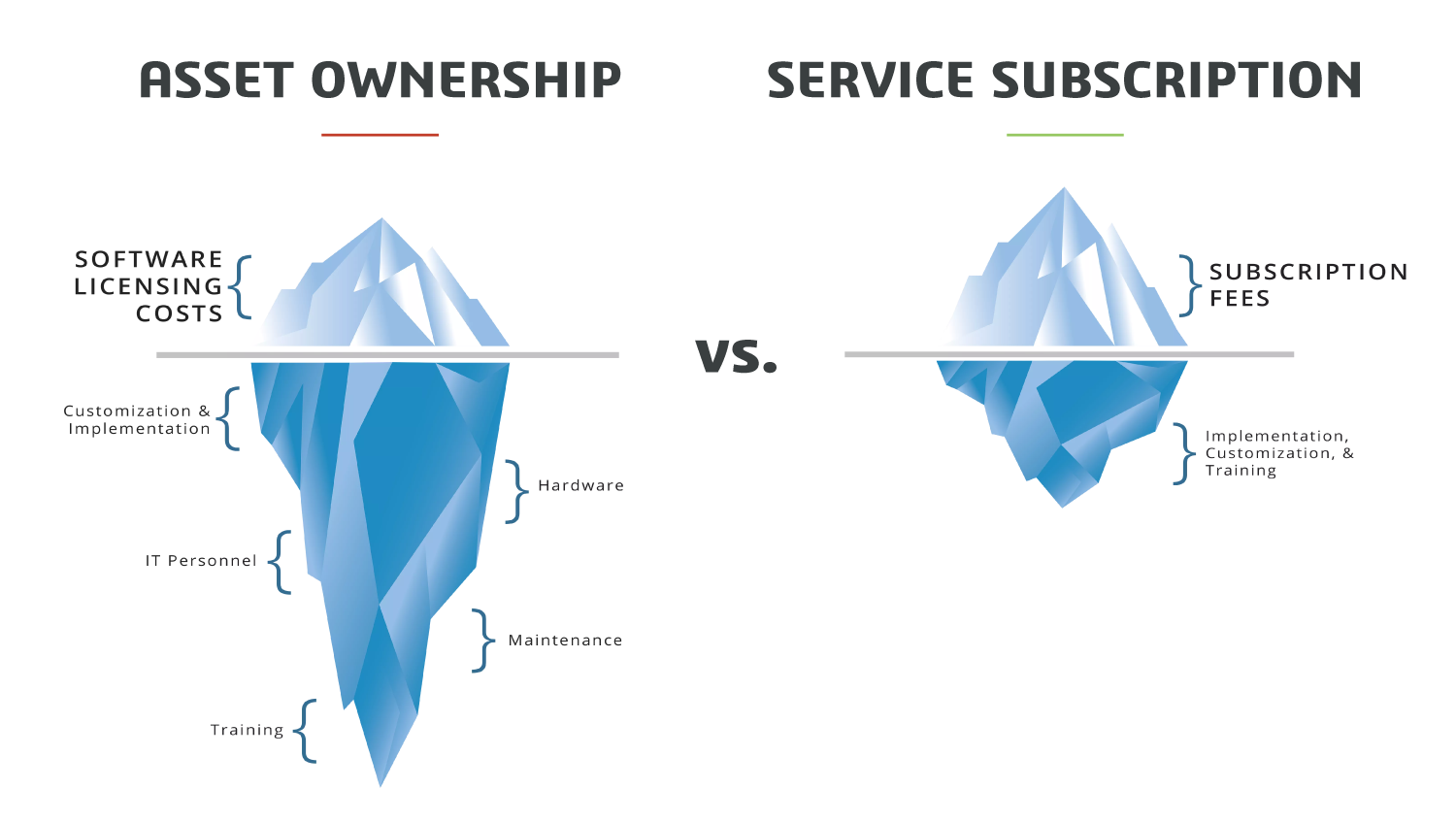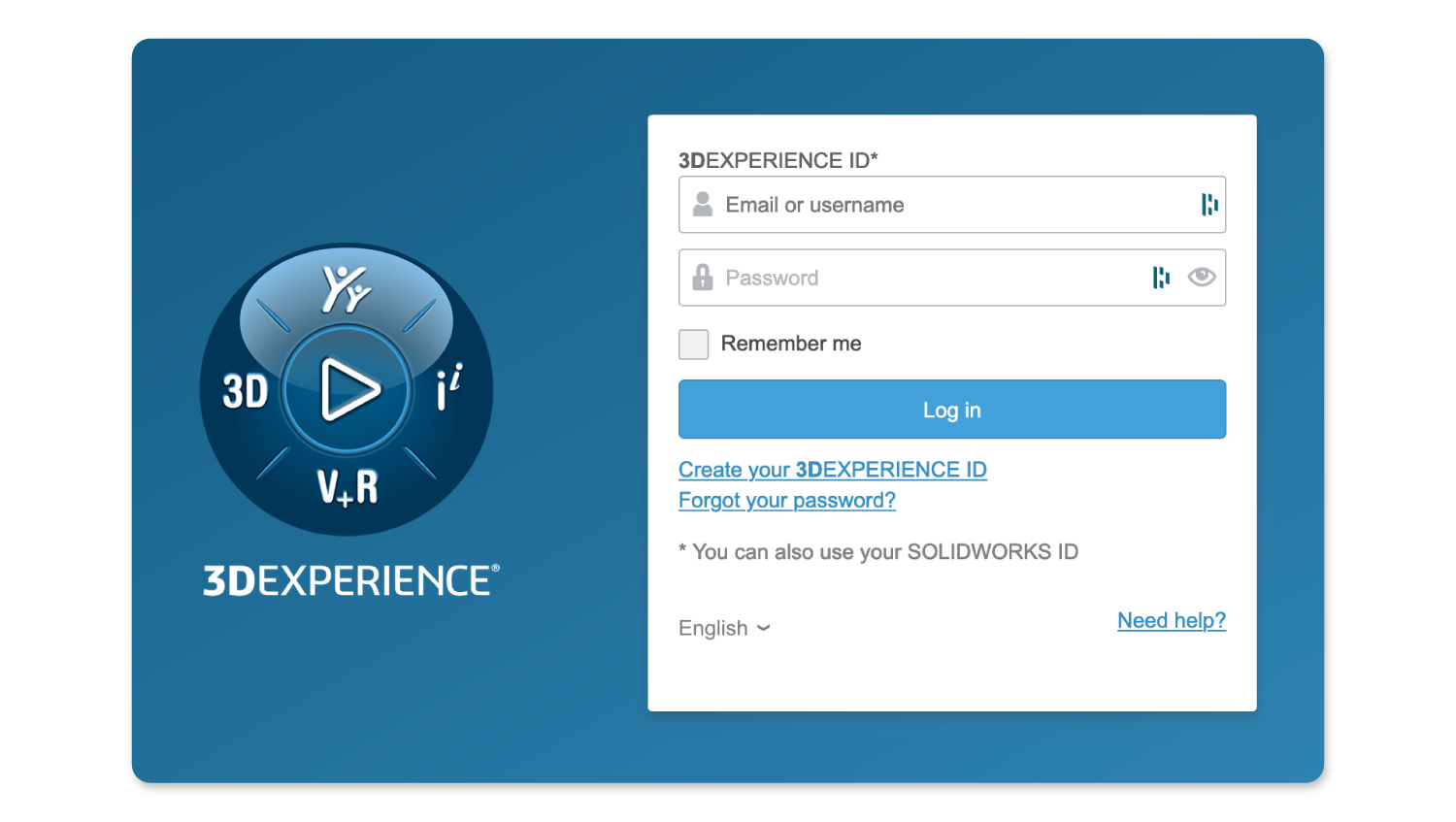 Hire the Best, No Matter Where They Are.
---
3DEXPERIENCE's secure web login opens your complete working environment to all talent, wherever you can find it.
How Does 3DEXPERIENCE Work?
Everyone has different and wide-ranging needs that they usually go to multiple vendors for. The 3DEXPERIENCE portfolio is a one-stop shop to fulfill those needs, all in one subscription package on a per-user basis.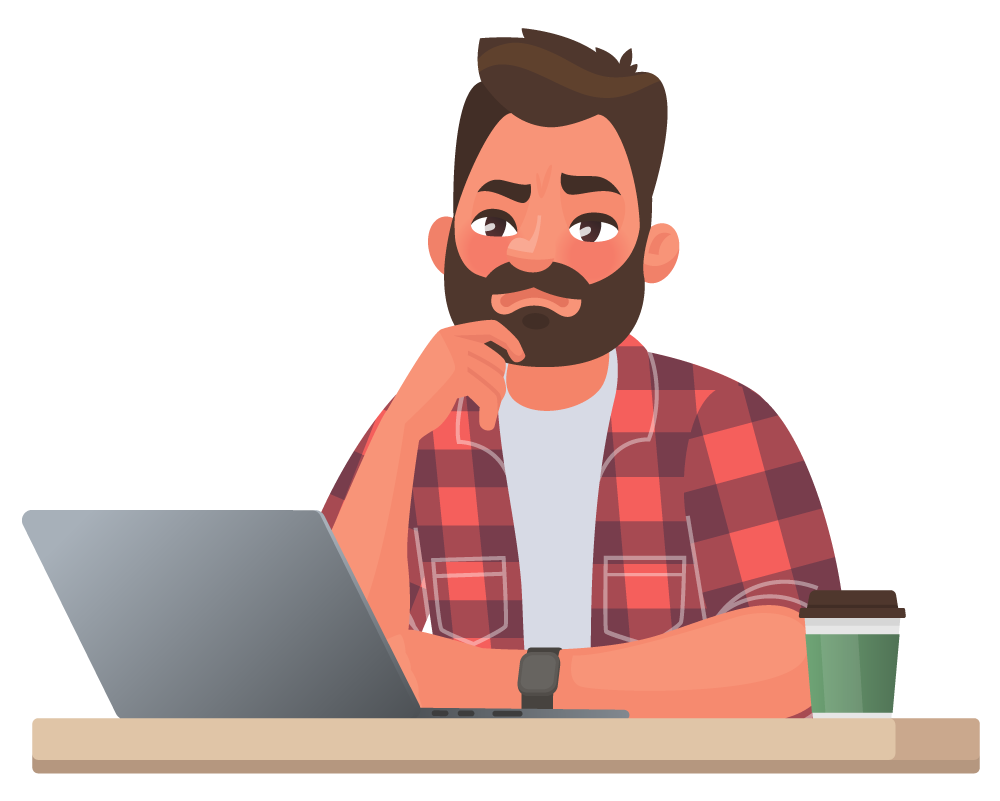 Meet Jeff.
---
Jeff is a design engineer who can't afford to do endless physical prototypes, but he also can't afford a supercomputer to run huge simulations.
Jeff talked to CATI, and now he uses his personal 3DEXPERIENCE package:


Jeff logs into the 3DEXPERIENCE web UI every morning.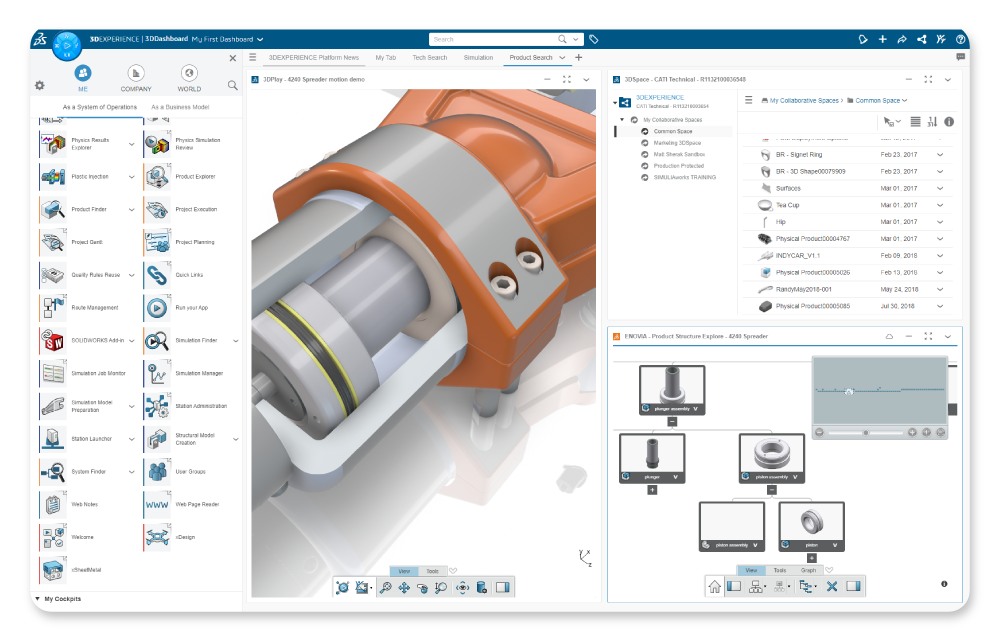 From there, he can launch into both desktop and web apps, search for files, track tasks, and communicate with teammates.
It's like a 3D Windows Explorer that he can access from any machine (even his phone).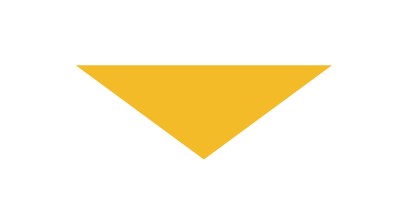 Jeff keeps his classic SOLIDWORKS.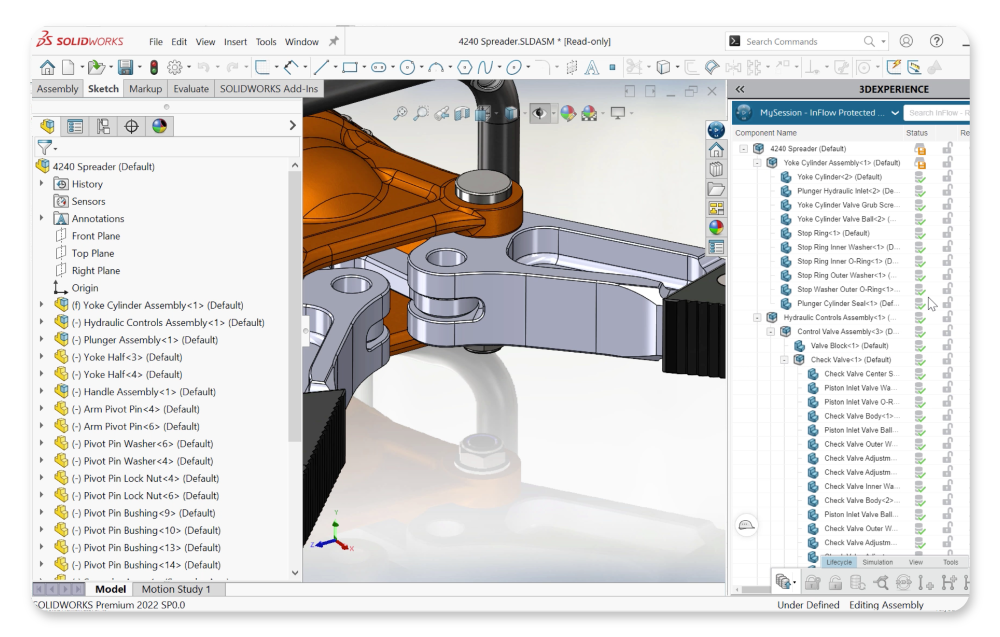 He continues with his yearly term license, and he has the 3DEXPERIENCE add-in so he can save to the cloud.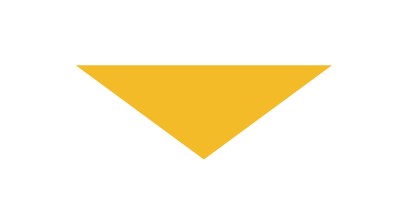 Jeff's use of cloud PDM simplifies his life.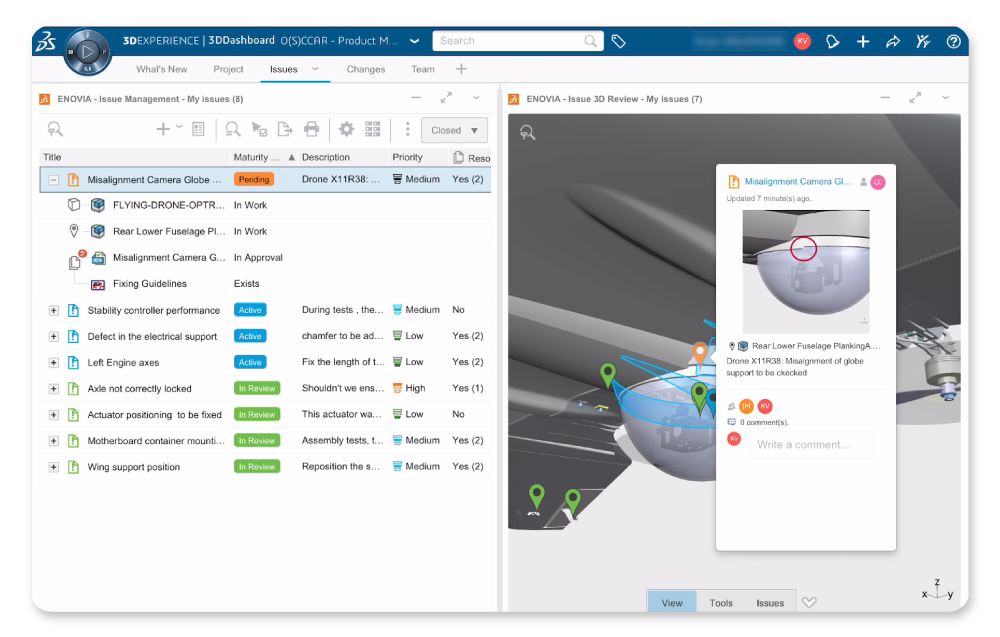 His files are automatically version controlled, backed up, and available to teammates in real time.
He can also work from home (or anywhere else) without a VPN.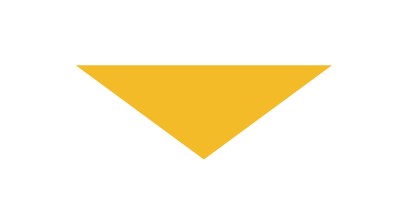 Jeff's simulations are more impactful than ever.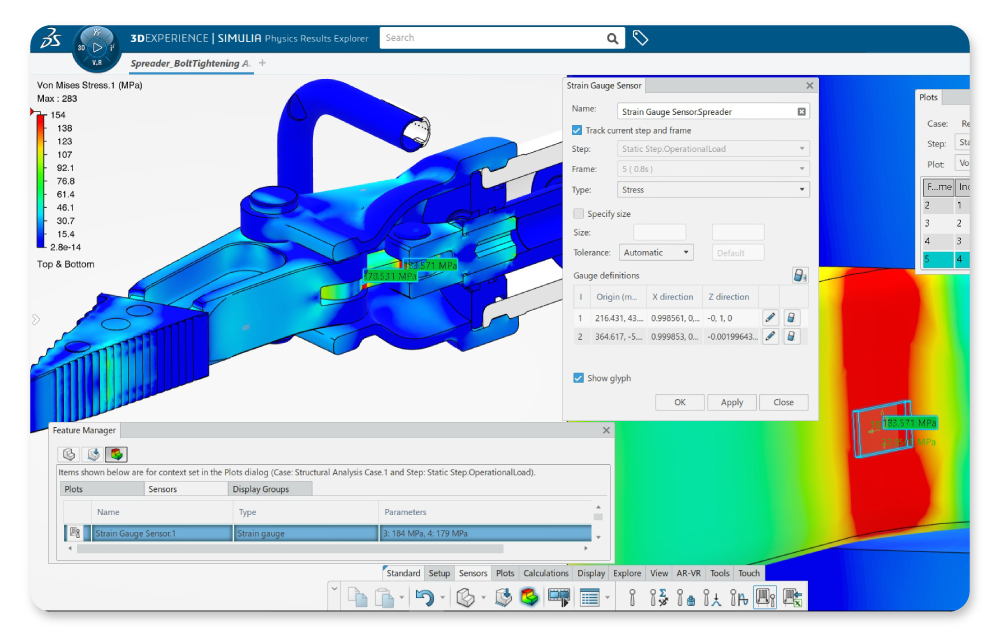 His new tools handle nonlinear FEA with better speed and accuracy than SOLIDWORKS. That means Jeff can correctly evaluate more ideas in less time.
Unlimited 8-core cloud compute keeps his workstation free for CAD work.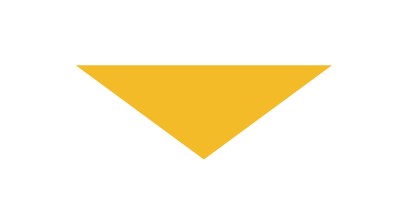 Jeff sends designs to prototype already knowing they'll work.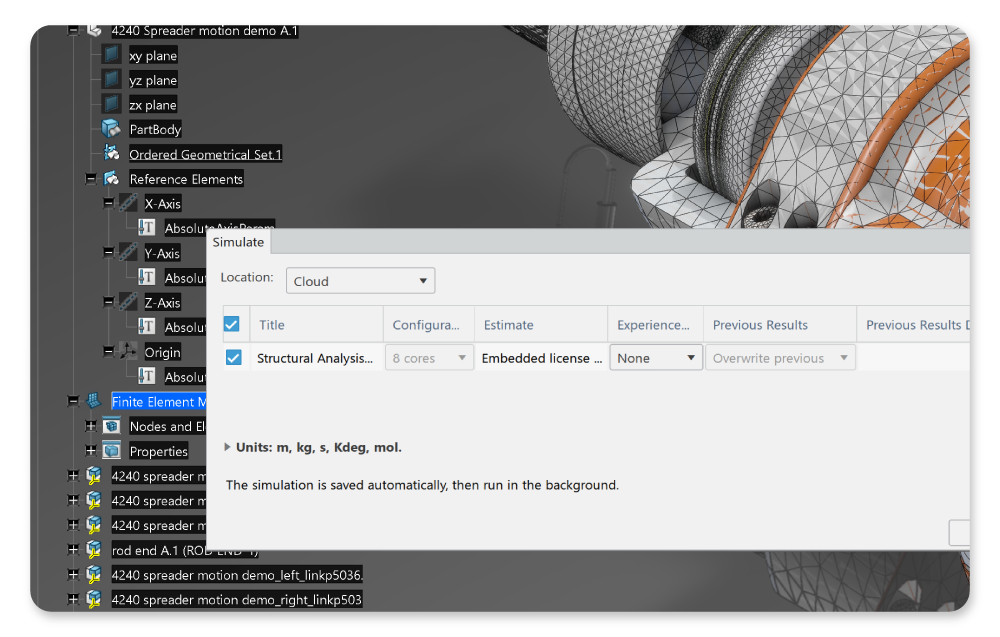 When he's ready, he can crank the accuracy and size of his simulations to predict full assembly performance.
The models will solve in a matter of hours with pay-as-you-go, 144-core cloud compute.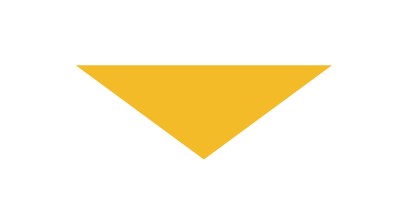 Jeff is on fire!
---
Jeff is completing his designs in fewer iterations and with better results. He and his colleagues can work from anywhere, on any project, with no confusion.
Better yet, he's doing it all with his trusty SOLIDWORKS.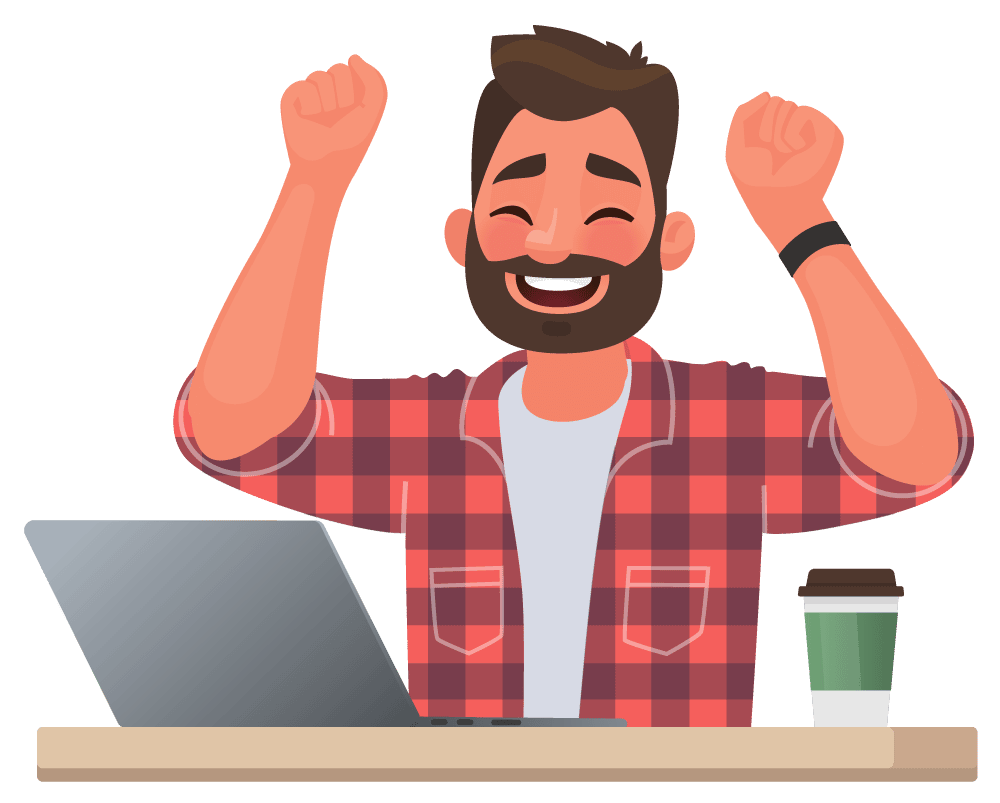 What's

Your

3DEXPERIENCE?
Start with the flagship 3DEXPERIENCE tools in these categories:
---
Frequently Asked Questions
What makes 3DEXPERIENCE "cloud-based"?

Cloud licensing: Access to software and data is controlled via web login, with no hardware or local network restrictions.
Cloud data: Product and app data (CAD models, simulation setups, project management data, NC programs, etc.) are securely stored on-cloud rather than locally.
Cloud software: Some apps run in the web browser, and some are local client installations; but in both cases, work files are handled in the cloud.
Cloud hardware: You don't have to run your own 3DEXPERIENCE CLOUD PDM servers (unless you want to) – it is included in the license fee that Dassault Systèmes maintain and secure your PDM infrastructure. Likewise, you don't have to buy your own HPC.

Does the entire company have to adopt the 3DEXPERIENCE Platform at once?

No. 3DEXPERIENCE can be partially or gradually implemented with select users or teams. Many useful forms of data (such as CAD models) can be imported to and exported from the Platform at will, and some 3DEXPERIENCE tools can function as traditional point solutions.

How do I work with people or companies who aren't on my Platform?

3DEXPERIENCE provides multiple ways to collaborate with others outside of your Platform:

There is simple cloud data storage that can be shared like Google Drive, Dropbox, OneDrive, etc.
There is PLM-aware CAD export for SOLIDWORKS data. This data can be altered and then reimported back to the Platform with PLM information intact.
Other 3DEXPERIENCE users can also be invited to your Platform, where you can arrange for their licenses and permissions. They can also bring their own licenses if they have them.

Does 3DEXPERIENCE replace my PDM or PLM systems, like SOLIDWORKS PDM or Manage?

3DEXPERIENCE can communicate with other PDM and PLM systems, which may be useful in certain situations, but a complete 3DEXPERIENCE implementation fully replaces them.

Do 3DEXPERIENCE apps have to replace everything we use, like AutoCAD, Altium, Creo, Ansys, HyperWorks, MasterCam, etc.?

No. 3DEXPERIENCE has Platform connectors for traditional SOLIDWORKS, CATIA, and third-party CAD solutions. Data can also be exported for off-Platform simulation or manufacturing tools as well, but in doing so, users may miss out on cloud- or 3DEXPERIENCE-exclusive features that can save significant time and money.

What are the hardware requirements for 3DEXPERIENCE?

The hardware requirements will depend on which tool you're using.

3DEXPERIENCE CLOUD PDM has no customer hardware requirements to run the infrastructure. Users and administrators will only need a modern web browser to access their data and tools.
The 3DEXPERIENCE CLOUD PLM portfolio is entirely browser-based apps (even the 3D ones). The user will need a desktop, laptop, or mobile device running a modern web browser.
Some design and simulation tools (e.g. 3DEXPERIENCE SOLIDWORKS, 3DEXPERIENCE STRUCTURAL preprocessor) are local installations requiring traditional, CAD-/CAE-capable Windows machines.
Simulation solvers will, for most users, run on the cloud, requiring no local hardware. Users may arrange to run simulations locally, in which case, the hardware requirements are consistent with traditional FEA hardware requirements, such as those for Abaqus or SOLIDWORKS Flow Simulation.
Many lightweight 3DEXPERIENCE tools (e.g. 3DEXPERIENCE MANUFACTURING BOM) run on any device with a modern web browser.

Always consult your software partner before purchasing computing hardware. It is very easy to blow the budget on fancy tech that will not benefit your use case. A well-optimized purchase can save both money and time.

How does 3DEXPERIENCE integrate with third-party ERP software?

3DEXPERIENCE can communicate with ERP software in one or both directions via custom interfaces and data exchange protocols. These connectors are readily-available for popular ERP solutions like Oracle or SAP, but custom connectors for smaller solutions can also be developed.

Does 3DEXPERIENCE work on Mac and Linux?

Partially. Much of the 3DEXPERIENCE portfolio is web-based. These apps run on any device with a modern web browser, be it PC, Mac, tablet, or mobile phone.

What are the Internet requirements for 3DEXPERIENCE?

All 3DEXPERIENCE users need stable internet access to log into the Platform and to send/receive files. Faster is always better, but active files (like a CAD model or simulation results) are cached locally during your work session so that the software is as responsive as ever.

3DEXPERIENCE SOLIDWORKS users may also work offline with a check-out feature.

Can I host my own 3DEXPERIENCE cloud?

Yes. Companies can host their own private cloud instances of the Platform.

Why trust Dassault Systèmes?

No competitor has Dassault Systèmes's broad portfolio of industry-leading, long-trusted solutions. CATIA, SOLIDWORKS PDM, Abaqus Unified FEA, CST Studio Suite, ENOVIA, DELMIA –3DEXPERIENCE solutions are based on successful software that has existed for years, if not decades. 3DEXPERIENCE cloud instances are maintained and secured by cloud provider Outscale (now a Dassault Systèmes subsidiary), which has been in the business since 2010.

What is CATI's role in 3DEXPERIENCE?

Of all Dassault Systèmes's partners (VARs), CATI is the most experienced in 3DEXPERIENCE. Since 2012, we have been implementing and supporting the Platform for our customers. We provide you the following valuable services:

Advice on all things 3DEXPERIENCE with our thorough knowledge of the portfolio
Individualized and optimal solution packages, tailored to your business
Thorough, careful, and customized implementation services
Helpful and accessible technical support
Official and custom training courses
We Empower The
Innovators