DraftSight®: The Capabilities of AutoCAD® and More at the Right Price
Embrace a proven CAD solution with the productivity and compatibility you need, and nothing you don't
Experience Design Freedom
DraftSight is a 2D and 3D CAD solution to create, edit, view
and markup any DWG file with greater ease, speed and efficiency.
Why choose DraftSight?
Choose the best option for your needs, from essential 2D drafting, advanced 2D CAD or all-in-one 2D and 3D design.
Easily transition from AutoCAD due to DraftSight's familiar interface, commands,
and full compatibility to seamlessly utilize your legacy drawings and data like Dynamic Blocks.
Get the ROI you deserve without sacrificing quality or productivity.
Can DraftSight REALLY replace your beloved AutoCAD?
I am happy to say the answer is a great big 'Yes!' Not only does DraftSight produce 100% compatible DWG files (complete with blocks, dimension styles, layers etc.) for a mere fraction of the price, but you will feel right at home with DraftSight in no time.
– Lynn Allen – Technology Evangelist with more than 20 years of experience with AutoCAD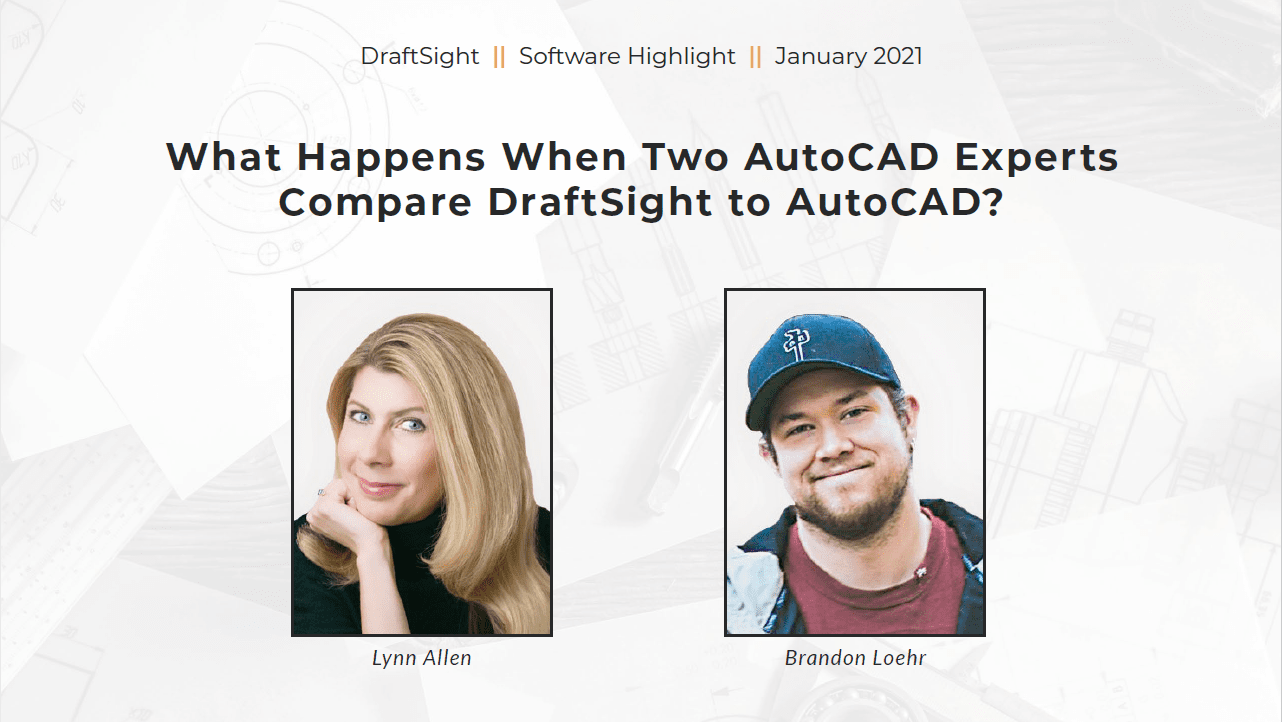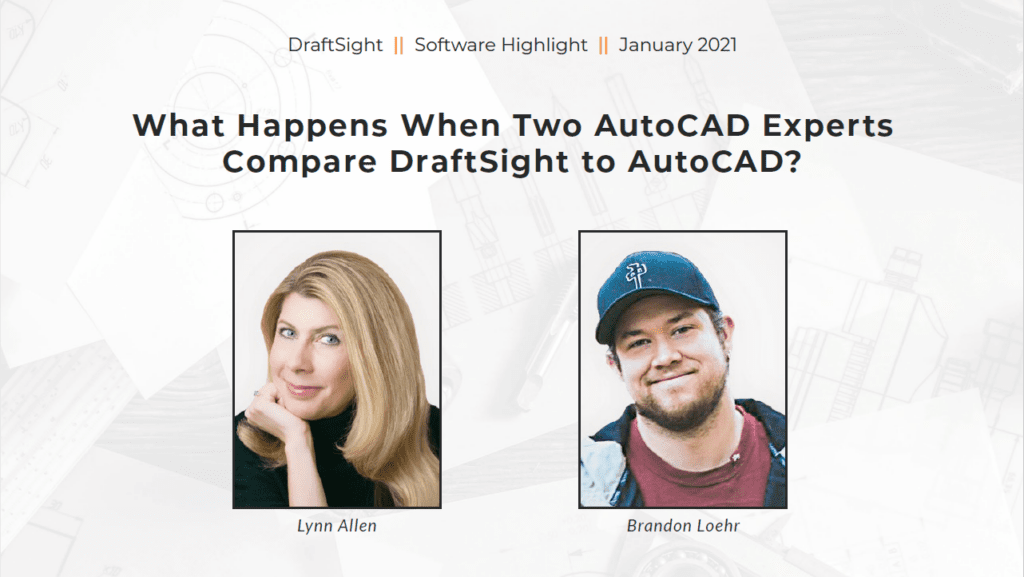 What Happens When Two AutoCAD Experts Compare DraftSight to AutoCAD?
Two AutoCAD Experts Compare DraftSight to AutoCAD
"…the first thing [I noticed] is just how much is included for the price in each tier of DraftSight."
Lynn Allen interviews Brandon Loehr of CAD Intentions on the experience of using DraftSight as an expert AutoCAD user.
Lynn Allen and Brandon walk us through making the transition and the differences (they just aren't that big!) between AutoCAD® and DraftSight®. One of the first things they noticed was choices in the range of products. DraftSight still has options for perpetual and network licenses.
"Perpetual is a big selling feature and a question that comes up a lot. It is a great feature to have and the ability to pay one price and keep your software is huge." – Brandon Loehr, CAD Intentions

---
The Right Solution Now, Your Trusted Partner Always
Try DraftSight Today!
DraftSight will help you reduce time spent on design, drafting and documentation, giving you the freedom to do more with better and more efficient 2D drafting and 3D design and modeling tools.
We Empower The
Innovators