DESIGNER-FOCUSED SIMULATION
JUST LEVELED UP.
The 3DEXPERIENCE SIMULATION portfolio brings powerful structural, fluid, plastics, and electromagnetic simulation to designers.
With the ease-of-use of SOLIDWORKS, the sophistication of Abaqus & CST, and HPC-for-all on the cloud, you have never been more empowered to do the complex simulations that drive cutting-edge innovation.
Learn more in this detailed guide to simulation on the 3DEXPERIENCE Platform.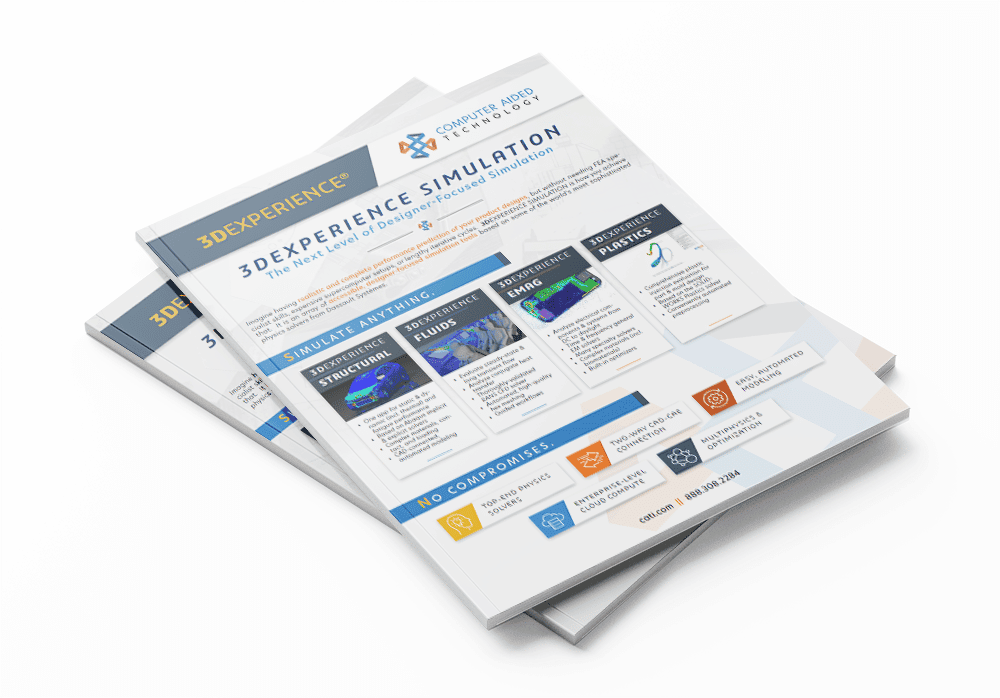 Download the free 3DEXPERIENCE SIMULATION buyer's guide today!
Video | ~5 Minutes
Simulation Without Limits
Powered by SIMULIA, 3DEXPERIENCE SIMULATION tools offer you the comprehensive ability to simulate complex physics at scales never before attainable.
With structural, fluid flow, plastic injection, and electromagnetic simulations, you are empowered more than ever to design better products and exceed your goals.
THE 3DEXPERIENCE SIMULATION PORTFOLIO

North America's #1 DS Simulation Support Team
---
CATI's simulation support team is our simulation consulting team. That means we're career power users of the software ourselves. For you, that means an unrivaled CAE software experience that even wins over simulation customers from other vendors.
Our CAE industry experience provides valuable guidance in licensing, hardware, tech support, and training. We will help you develop a cutting-edge CAE strategy tailored to achieve your goals.
We Empower The
Innovators