Ask an Expert: What is the Best 3D Scanner For Me?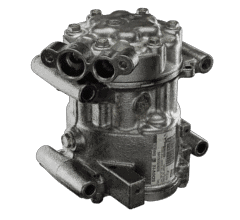 If you're looking for the best 3D scanner, you don't have to look far. Artec 3D scanners bring the best handheld scanning technology to the table with the Artec Eva, Artec Eva Lite, Atec Space Spider, and the soon to be released, Artec Leo. Known for high accuracy, high versatility, and low cost – Artec 3D scanners make it easy to incorporate 3D scanning into your day to day activities. With a wide range of industries adopting 3D scanning including engineering, healthcare, entertainment, design, education, fashion, and even historic preservation, it's important to understand which 3D scanner will be most suitable for your applications.
If you're unfamiliar with the technology or just starting the process of adopting 3D scanning in your business, you may be asking yourself a few additional questions such as, "is 3D scanning hard to learn?" or "how hard is it to incorporate 3D scanning into my workflow?". To help guide you through the process and answer these questions I've asked our 3D scanning expert and Application Engineer Simon Indrele some of these burning questions.
What are the benefits of 3D scanning?
3D scanning lets you prototype in reverse by capturing the intricate geometry of a specific object and producing a 3D digital model. Simon states that this can be used for "digitizing a legacy part or starting the design stage with a physical model. Users can also scan mating components to guarantee a perfect fit on the first try, as well as capturing complex surfaces for fixture generation."
Is 3D scanning hard to learn and incorporate into my everyday workflow?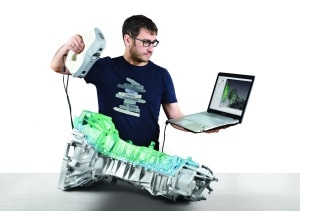 Artec 3D scanners are unique in that they are extremely easy to use. Similar 3D scanners on the market often require a learning curve, involving complex calibration procedures and workflows. As an Application Engineer, Simon immediately noticed the ease of use, stating "Artec 3D scanners allow a very fast entry to scanning, they do not have complex calibration procedures and software. There is even a very intuitive 'auto-pilot' feature of the software which allows new users to get started even quicker by incorporating an easy to follow wizard-style workflow." Other 3D scanners on the market often require a learning curve requiring complex calibration procedures and workflows.
Why are more people using 3D Scanning technology?
Over the past decade, 3D scanning has been much more prevalent in the additive manufacturing community. Although there are several reasons why this may be the case, Simon has some very convincing theories.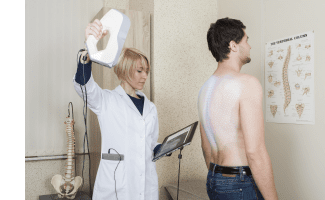 "There are more cost-conscious 3D scanners on the market which allows both companies big and small to utilize the technology. 3D scanning itself is getting easier to use both from a hardware and software standpoint, eliminating the need for dedicated scanning operators. Lastly, being likely the main culprit, in my opinion, is that 3D modeling is now a standard design practice which is essentially making 3D scanning a necessity in a number of verticals – whether it be for digitizing old components for adding newly built assemblies, scanning physical models for FEA analysis, or part inspection.
Still on the fence? Contact us and one of our expert application engineers will 3D scan your part and walk you through the entire process of incorporating the data into your workflow.
Related Articles
5 Essential Tool Sets for Design X
Digitizing Real-World Objects with 3D Scanners
About the Author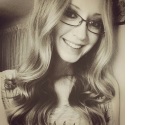 Angelle Erickson writes about how companies are using innovative technologies, such as 3D printers and SOLIDWORKS software to increase productivity, improve product development processes, and maximize business potential.