Creaform 3D scanner tracking, MetraSCAN

Creaform has three main 3D scanners for collecting surface data information. There is the Go!SCAN, the HandySCAN, and the MetraSCAN. All three of these have different ways in which they figure out where they are in 3D space relative to the geometry being scanned. Previously, we looked at the Go!SCAN and HandySCAN so this time we will take a dive into the MetraSCAN.
The MetraSCAN is the largest of the Creaform scanners, both in size of the scanner itself and in the size of parts it can scan easily. The MetraSCAN works on the same principals as the HandySCAN but it breaks that task out into different components. The two parts are the C-track and the MetraSCAN scanner.
The MetraSCAN scanner is the handheld scanner that is within a cage of tracking targets. All the scanner is doing, when in use, is collecting the shape of the object it is scanning. It is not looking for any reference targets, that is all done by the C-track.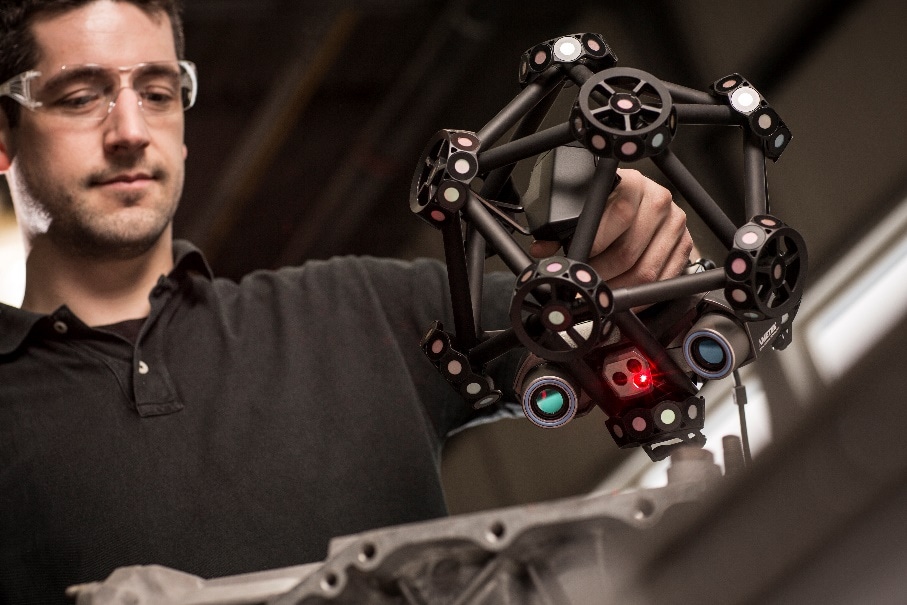 The C-track is a set of eyes that are spaced far apart to be able to see a large volume in front of it accurately. There are two tasks that the C-track performs. First, it is looking to see the area in front of it and find reference targets to follow. It can see an area up to 16 cubic meters in front of it and it can get a reference frame from a minimum of 4 targets within that volume, though more is better in case you accidentally block line of sight to some while scanning. The targets can be placed directly on the scannable object to lock the reference frame directly to the object. This way you can move the object around in front of the C-track and not lose track of it, or move the C-track around the object and not have any issues.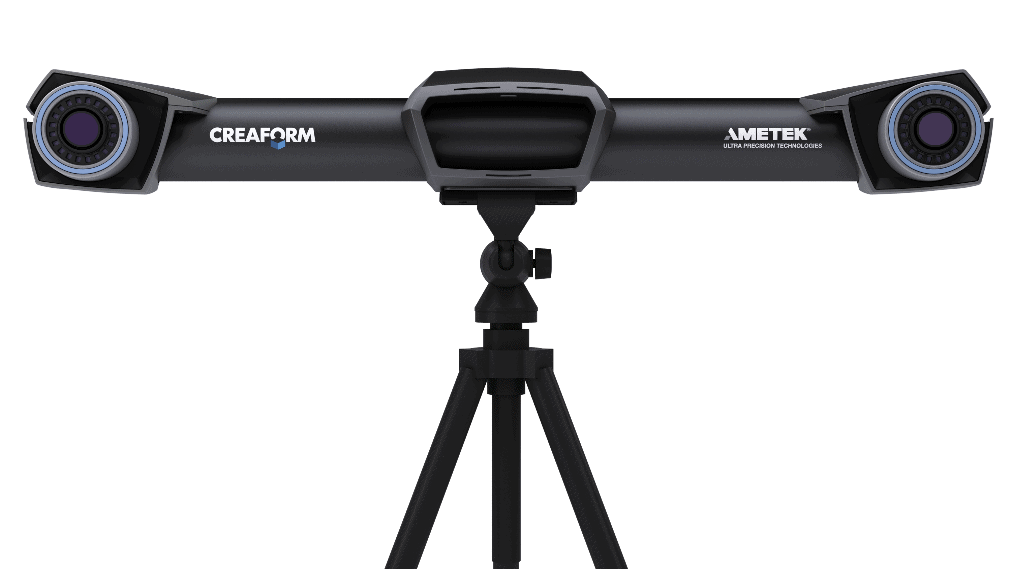 Once the C-track has acquired the few reference targets within its volume, to make its reference frame, you can start scanning. The scanner is within a cage of tracking targets and the C-track is looking at those to figure out where the scanner is in relation to the reference frame.
The advantage of this kind of setup is you can scan a really large object, like a car or airplane, with relatively few targets needed. In the picture below you can see a full setup. The C-track is off to the side looking at the entire car chassis. The chassis has a few magnetic targets around the outside edge. Now you can start scanning the chassis with the scanner and the C-track will keep track of where all the scan data goes. This also allows you to rotate the chassis around or move the C-track to be able to scan the other side easily because it is referenced directly off the car chassis.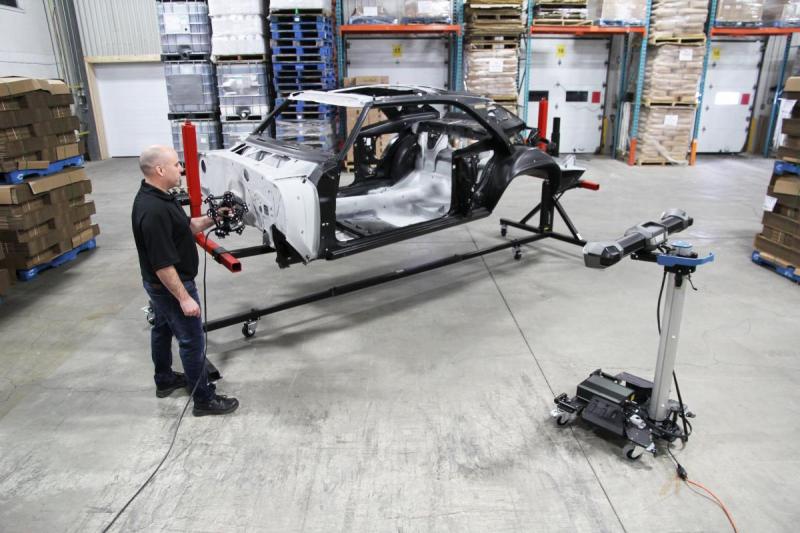 Tim Crennen
Applications Engineer, 3D Printing and 3D Scanning
Computer Aided Technology, LLC