Creaform 3D scanning: The GO!SCAN 50
Creaform 3D scanning: The GO!SCAN 50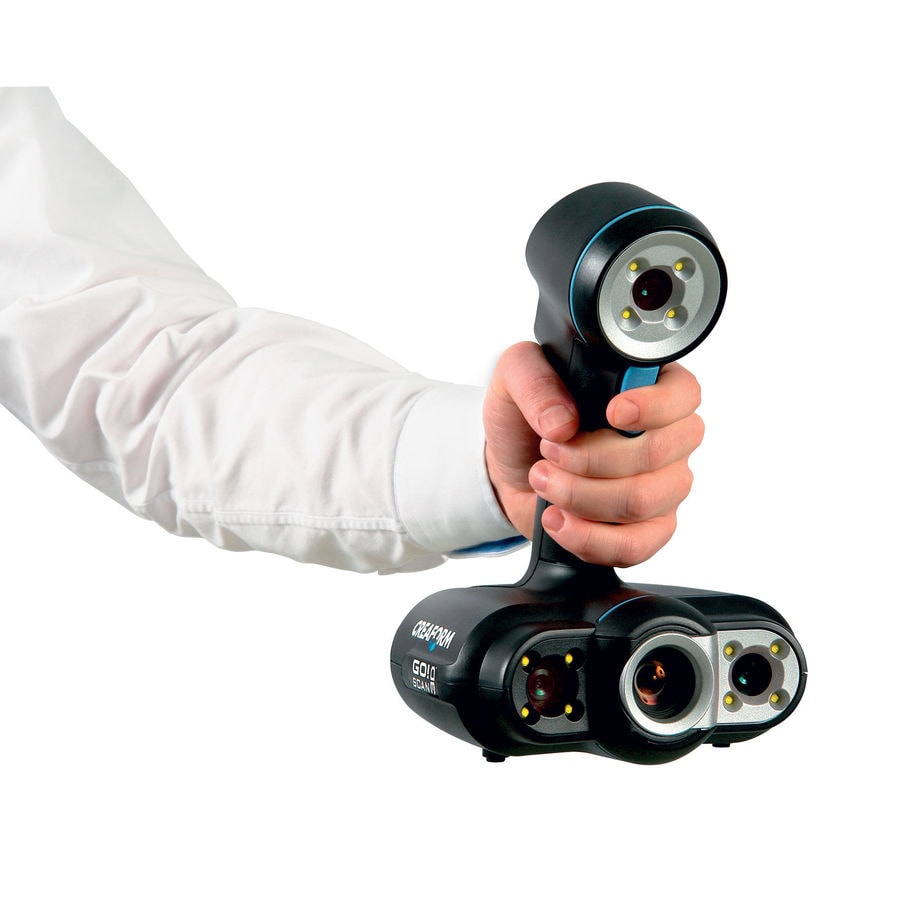 The GO!SCAN 50 is Creaform's most versatile hand-held portable 3D scanner. With hybrid positioning, professional grade measurements, and full color scanning, the GO!SCAN 50 can do it all while still bringing the easiest to use white light 3D scanning experience to users.
The scanner itself weighs only 2.2 pounds and is small enough to fit into carry-on luggage. Besides the scanner, all you need is a PC or laptop for the whole scanning process. This is possible thanks to the hybrid positioning system used by the GO!SCAN products. The scanner tracks its positioning using features and geometry in the scanning area, and, for surfaces where there are no outstanding features to use for tracking, you can just use tracking targets. This makes the scanning process very quick and easy. You can just plug in the scanner and start scanning without any setup.
The GO!SCAN 50 collects data in a 15in x 15in scanning area at a resolution of .02in and achieves an accuracy of up to .004in. So, the scanner is ideal for scanning medium to large parts quickly and easily and with a professional quality adequate to be used for reverse engineering or even inspection. On top of that, the GO!SCAN 50 can capture full high-quality color that is automatically mapped onto your 3D model.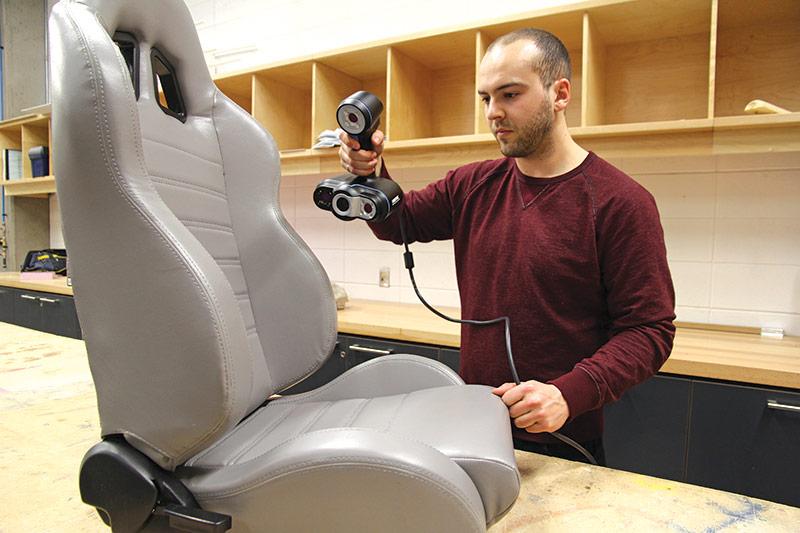 The GO!SCAN 50 is great for anyone looking to quickly scan complex parts or surfaces that can't be measured easily or accurately by other means. This could be for inspection or reverse engineering purposes.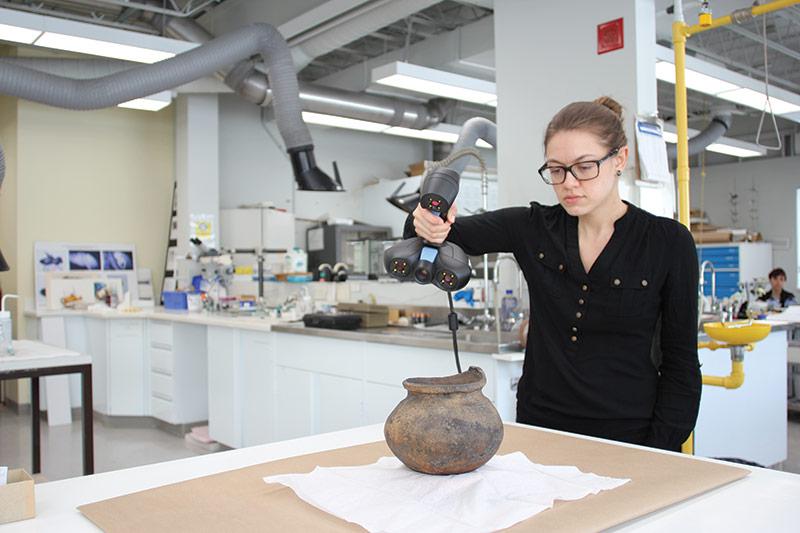 For times where we would like to preserve art or history pieces that may be destroyed or are deteriorating, the GO!SCAN 50 can be used to create a digital copy or even recreate the geometry, texture, and color of the piece.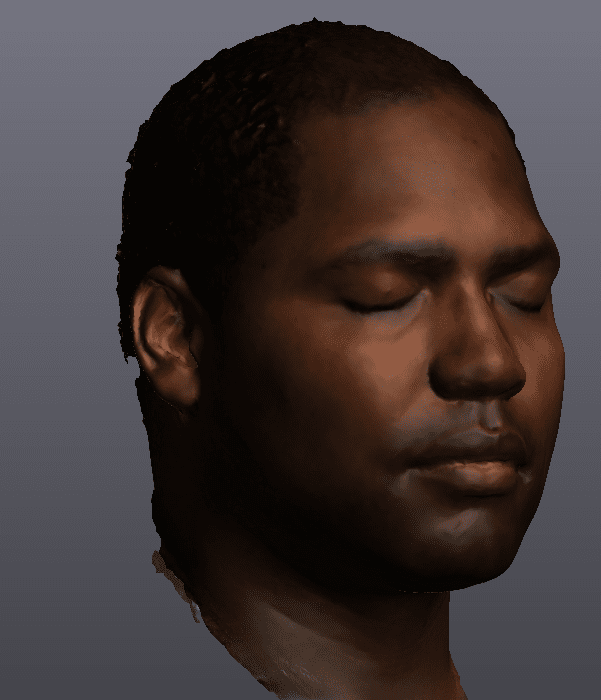 Thanks to the hybrid positioning offered by the GO!SCAN 50, this scanner is great for scanning human bodies. This is extremely helpful when designing custom fit parts like prosthetics, braces, or high performance custom sporting equipment.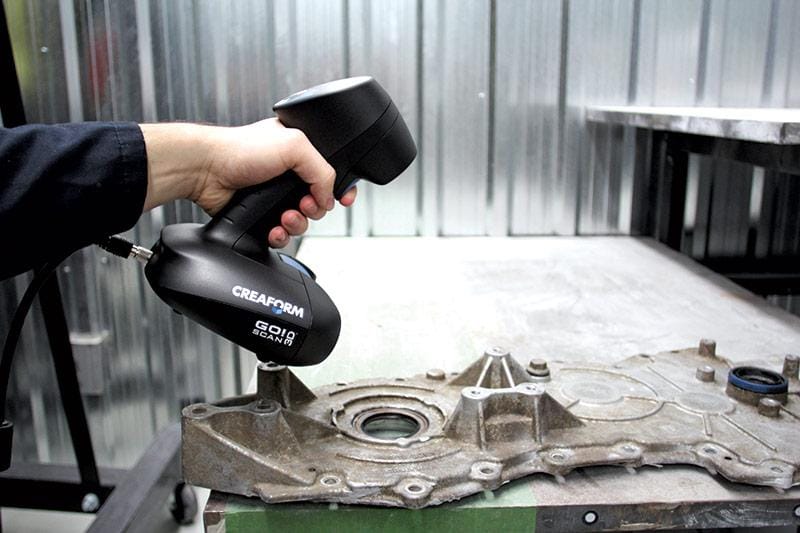 The versatility of the GO!SCAN 50 means you aren't just limited to special use cases. This product can be used for any number of applications including the industrial ones, like inspecting castings and molds.
If you have any interest in implementing 3D scanning into your array of professional measurement tools, the GO!SCAN 50 needs to be one of your first options to take into account. For more information on the GO!SCAN 50 and Creaform's other 3D scanning products visit our website www.cati.com/3d-scanning/.
Cody Doiron
Application Engineer
Computer Aided Technology