DriveWorks World June 2012
DriveWorks, the premiere design automation tool for SolidWorks, has just wrapped up their summer conference held near their headquarters in Cheshire, England.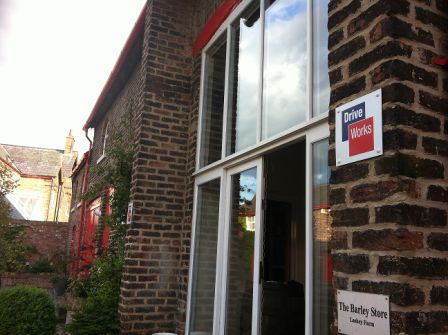 The week long event started off with certification in both the solo and pro editions of the software. The entire DriveWorks' team was on hand to answer questions and show even veteran users new ways of bringing their ideas to life. Once the certifications were complete, the users were treated to breakout sessions covering the advanced features found in the pro edition. Topics included: Modeling techniques; Advanced Form Controls; Using Specification Flow; 3D Works; Modifing web themes; introduction to DriveWorks API.
The days were packed with loads of valuable information, but the event wasn't all training and tests. With the Euros in full swing, they hosted nightly viewing partys with good food and good times.
We are very glad to have had the opportunity to travel abroad and meet the team that we work so closely with and to also meet different users from the greater driveworks community. We are now armed with new approaches to old problems and received a first hand look at many creative solutions that are possible with DriveWorks.
So, if your driveworks projects need a fresh look or a new solution, drop inflow a line and we can work together to take your design automation to the next level.