Getting Started on Creaform's Customer Center
Now that you've got your new Creaform 3D Scanner, it's time to get on the Creaform customer center and get access to tons of great information and resources that will help you get the most out of your new Creaform product. Start off by heading to www.creaform.com and clicking on the "customer center" link located at the top right of the homepage.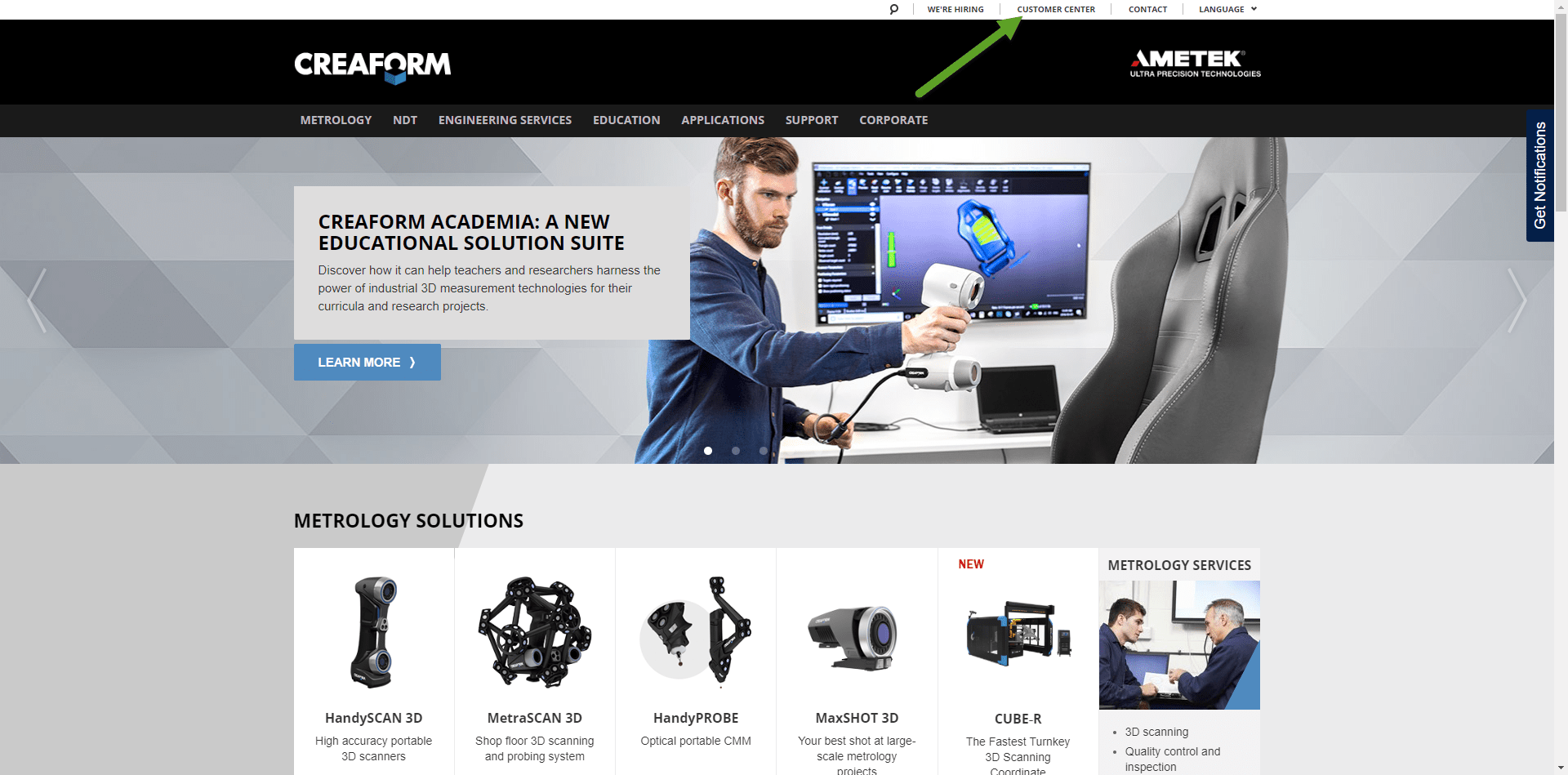 From the customer center login page, click on the access request link.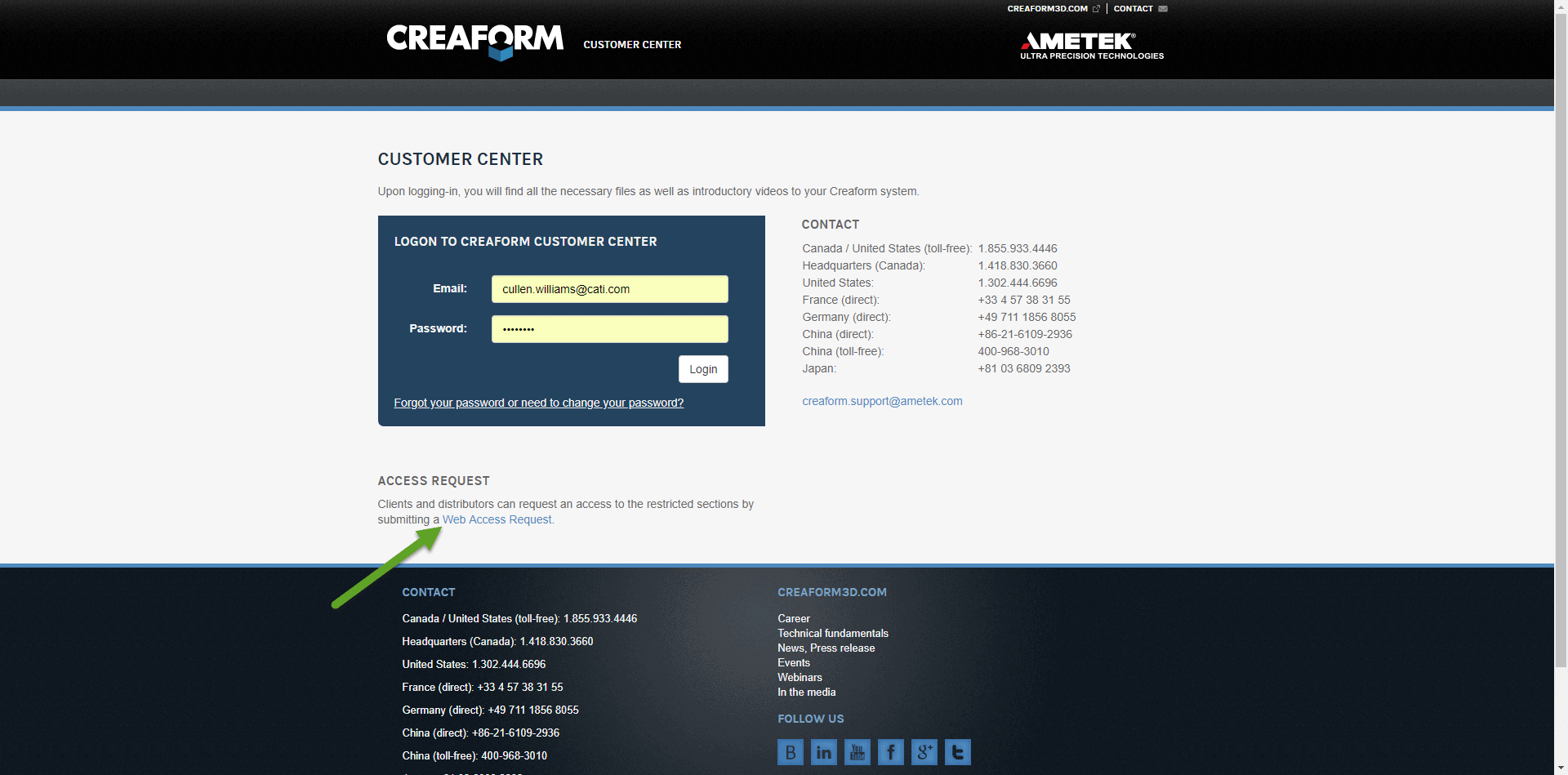 You will be asked to fill out some information both about yourself and your Creaform product(s).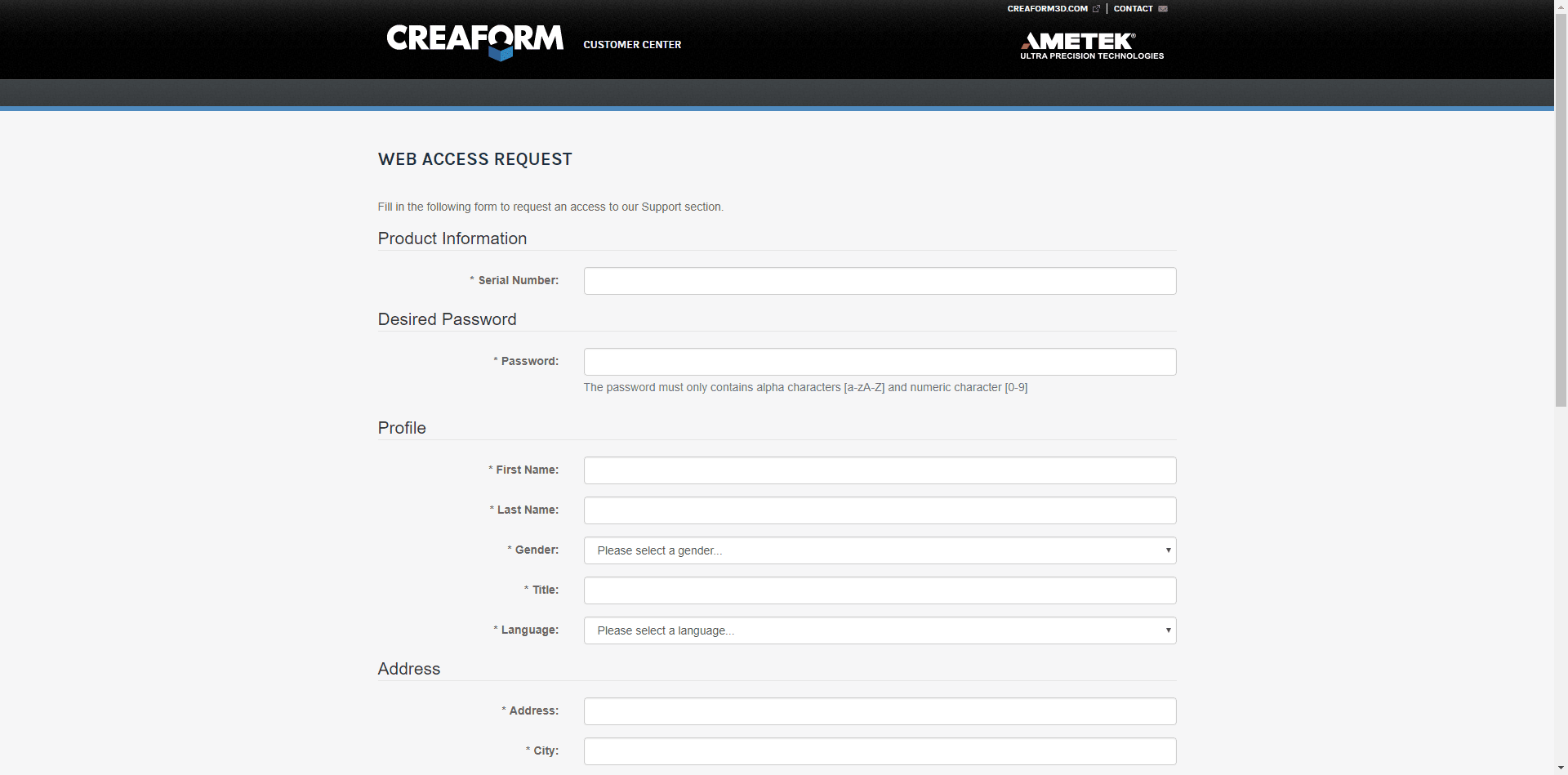 Once you get access and log in, you will be sent to a page similar to the page shown below. Note that as a customer, you will only have access to the Home, Products, Tools, and Training Tools tabs highlighted below.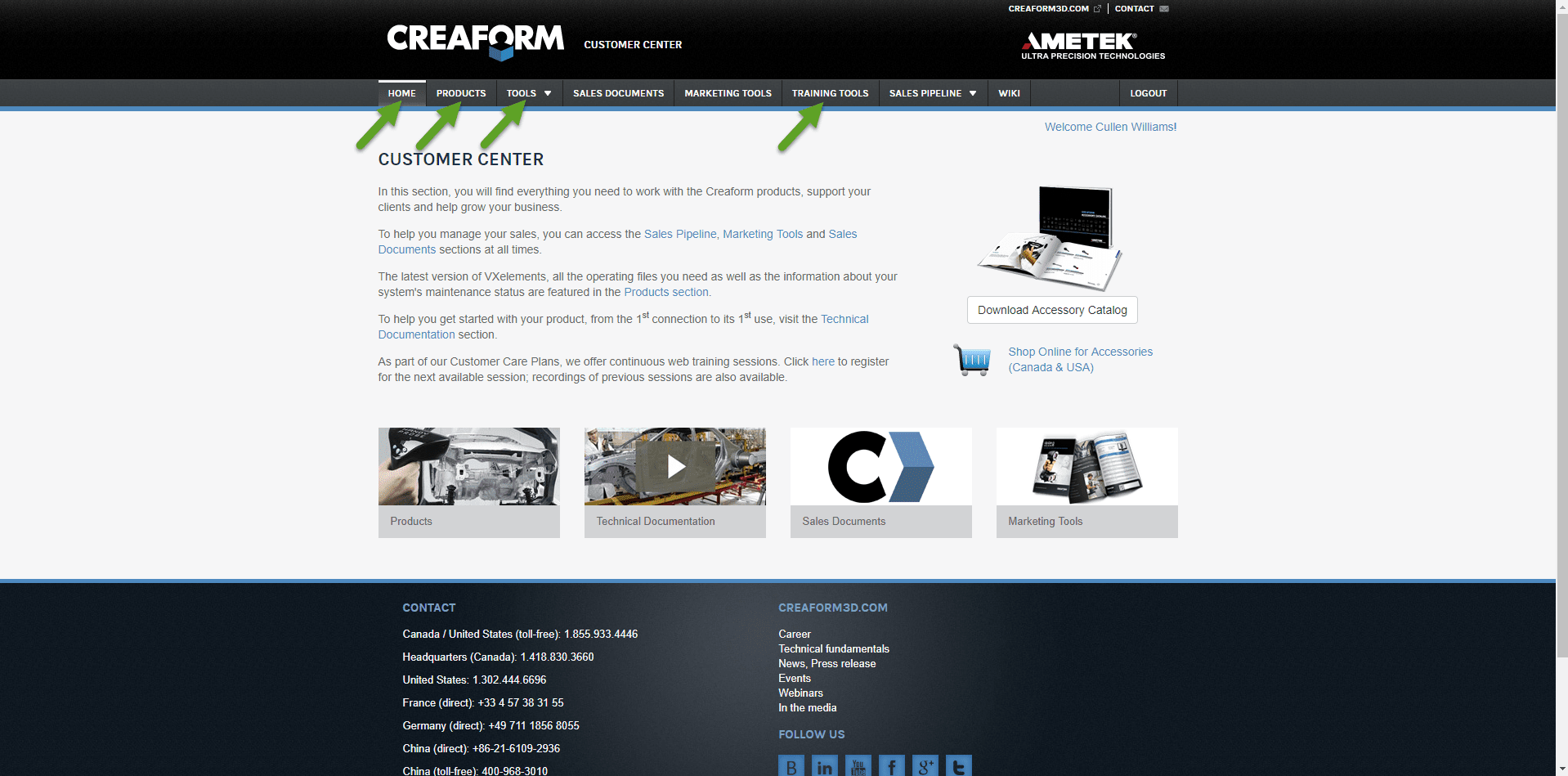 The products tab has product, software, and licensing information relevant to your specific Creaform products.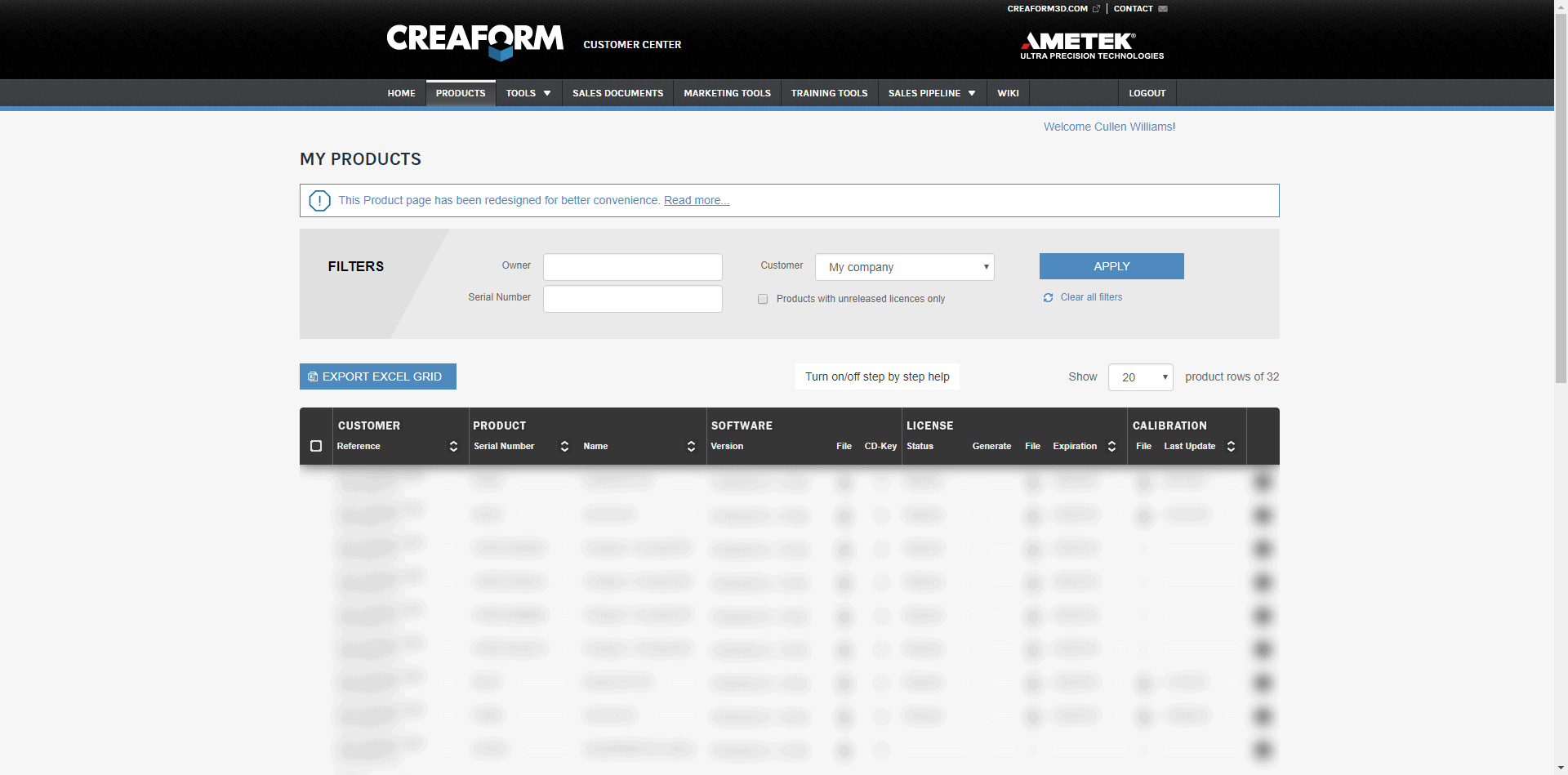 The Tools tab has a few different online resources for further Creaform information.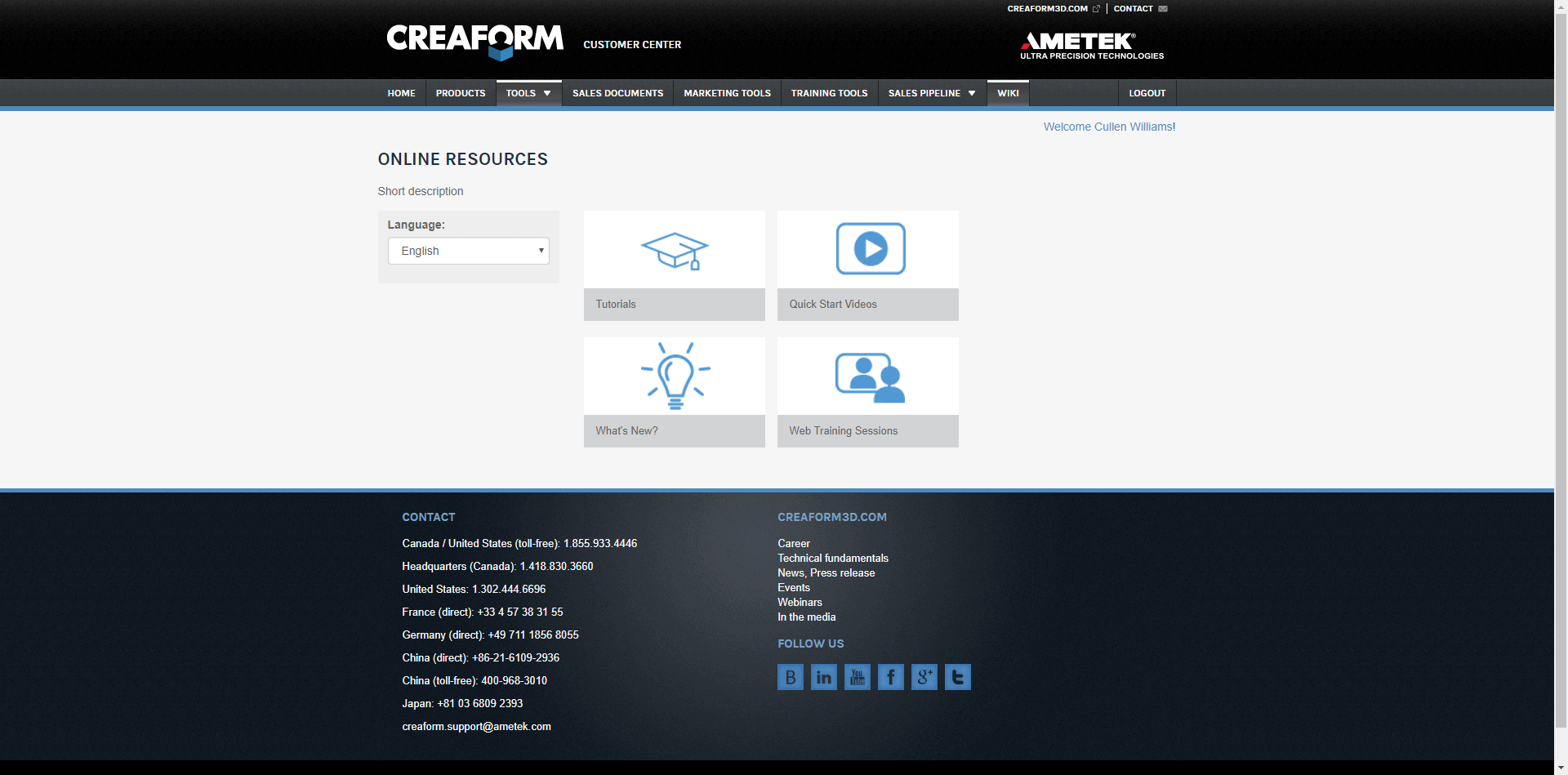 The Training Tools tab has a lot of great training resources in multiple languages.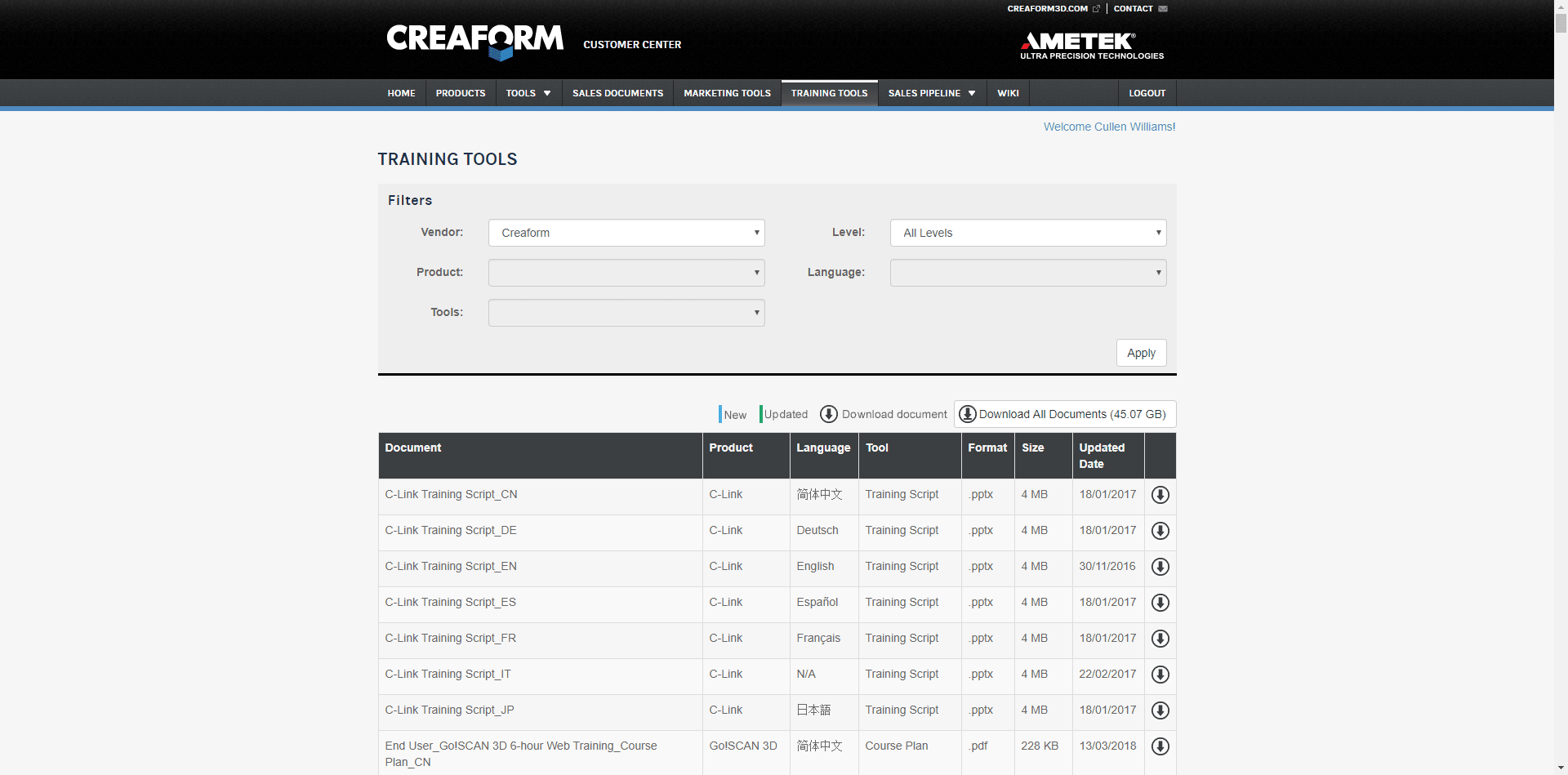 Cullen Williams
Rapid Prototyping Application Engineer
Computer Aided Technology, Inc