InFlow Technology Recognized by Dassault Systèmes as a Platinum Partner
InFlow Technology, was honored at the annual Dassault Systèmes partner meeting – earning Platinum Partner status as well as taking home an award for the top 3DEXPERIENCE Platform provider in North America.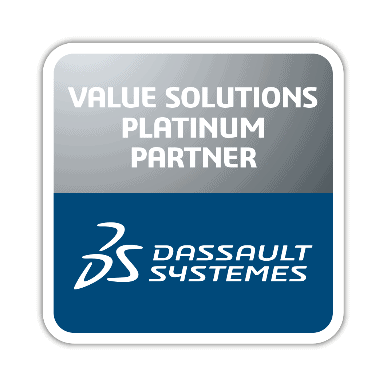 At InFlow Technology, we provide product lifecycle management and product data management solutions, with a focus on ENOVIA, SOLIDWORKS PDM, CATIA, and SIMULIA products, services, training, and support.
"It starts with providing the right solutions and our commitment to making sure our clients are successful," said Justin Webster, Vice President, InFlow Technology. We want to build lasting partnerships with our clients."
In 2017, we added CATIA 3D modeling and design software to our solution portfolio. CATIA is used in a wide variety of industries for product design by some of the world's most recognizable brands.
"The addition of CATIA to our portfolio was a decision that made sense. We always look for ways to add more value to our relationships with our clients. Many were already using CATIA in their design process. By adding CATIA, we have positioned ourselves as a one-stop shop for our clients," said Rod Levin, President, InFlow Technology.
For more information, visit our website at www.cati.com.
Jim TeDesco, Vice President, Marketing
Computer Aided Technology, LLC and InFlow Technology, LLC
www.cati.com