New Feature Highlight: Creaform's GoScan Spark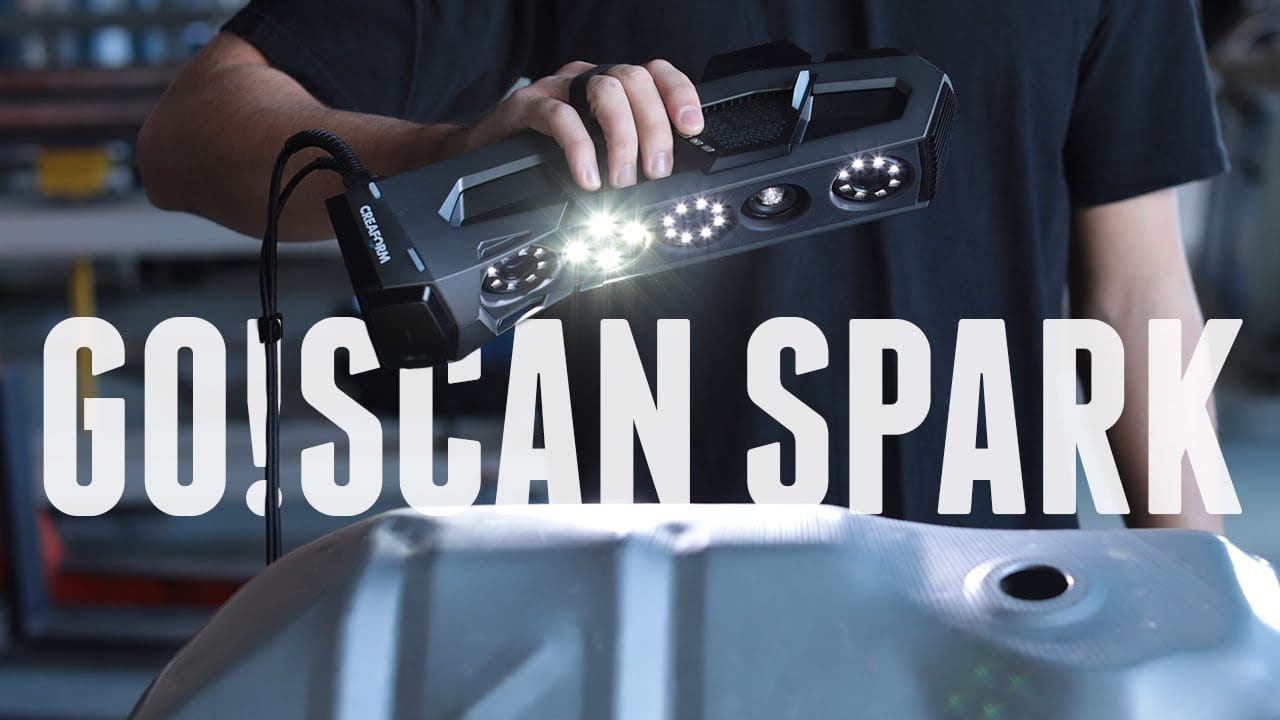 Fast on the heels of releasing their new inspection scanner, the HandyScan Black, Creaform has come out with another iteration in the GoScan family, the Spark. The Spark is a white light scanner capable of acquiring both the geometry and color of surfaces being scanned, making it ideal for reverse engineering and art/design applications. Here we'll be going over some of the new features in the upgraded GoScan Spark model compared to the older GoScan 50 from Creaform.
Accuracy – 50% Increase
The new Spark is able to achieve a point to surface accuracy of 0.002", a sizeable increase over its predecessor's 0.004" maximum.
Volumetric Accuracy – 50% Increase
Get more accurate reading on larger parts utilizing a 50% increase in volumetric accuracy, 1.8 thousandths of an inch vs 3.6.
Measurement Resolution – 80% Increase
The GoScan Spark has really outdone itself here with a huge increase in measurement resolution. What does this mean for you? By being able to break your part's surface into even smaller chunks of data, you have the ability to measure very fine features not possible on the older model.
Mesh Resolution – 80% Increase
Higher mesh resolution means better feature visibility and crisper surface images of your part.
Measurement Speed – 270% Increase
While scanning, the Spark is collecting 1,500,000 points per second. You read that right, 1.5 million points per second. Imagine trying to run that many points on a CMM…
Scanning Area – 5% Increase
Not necessarily a large improvement over the last generation, but at 15.4"x15.4" you should have more than enough area to get larger parts scanned very quickly.
Recommended Part Size Range – Increase to 0.3-13 ft vs 1-10 ft
With the Sparks new and improved accuracy and volumetric accuracy, we can expand our range of scannable parts. This allows for a much more versatile tool you'll be able to reach for more and more during critical projects.
Color Resolution – 30% Increase
Now able to capture color in up to a 200 DPI resolution, colored scans will come in looking more photorealistic than ever before.
If you have more in depth questions or to schedule a custom application demo, don't hesitate to reach out to us here at CATI via https://www.cati.com/company/contact/