SOLIDWORKS 2014 – Angular Running Dimensions
Quickly and accurately document circular hole patterns and other radial features in a clear and concise way with SOLIDWORKS 2014.
Automated creation of angular ordinate dimensions
Finish drawings faster while meeting documentation requirements
Match your company standards and comply with previous 2D drafting methods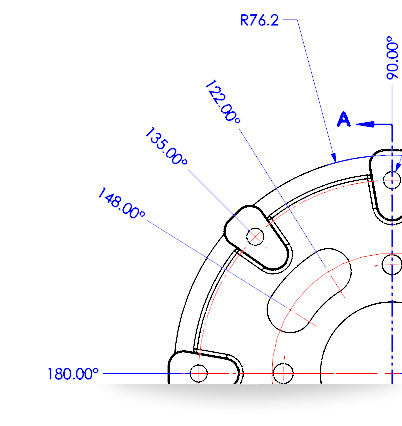 >>Visit CATI's SOLIDWORKS 2014 page for more information and videos. Or, see What's New in SOLIDWORKS 2014 live at one of our Design Innovation Summit Events.
Jim TeDesco
Marketing Manager
Computer Aided Technology, Inc.