SOLIDWORKS 2014 – Conic Fillet Controls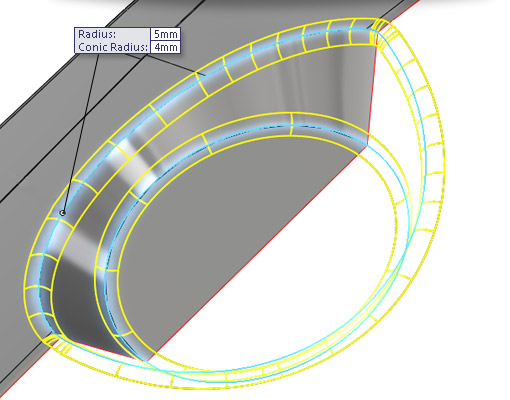 SOLIDWORKS 2014 allows you to control shape and size of each fillet to create smoother, more beautiful blends and fillets.
More choices and control over the look of your parts
Control of Rho value, width, and curvature
Create smoother transitions between adjacent faces
>>Visit CATI's SOLIDWORKS 2014 page for more information and videos. Or, see What's New in SOLIDWORKS 2014 live at one of our Design Innovation Summit Events.
Jim TeDesco
Marketing Manager
Computer Aided Technology, Inc.