SOLIDWORKS 2014 – Contact Pair Visualization in SOLIDWORKS Simulation
New in SOLIDWORKS 2014 – Naturally visualize all contacts and connections defined in a SOLIDWORKS Simulation analysis to clearly understand contact relations between the different components of an assembly.
Gain a clear understanding of what contacts are defined and how parts interact
Increase understanding of simulation model setup
Quickly identify any necessary changes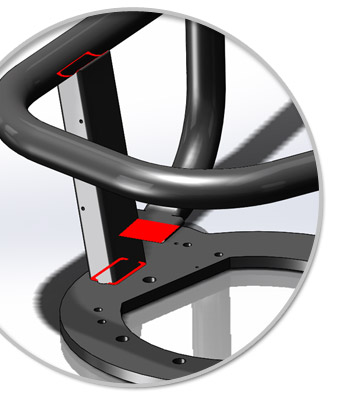 >>Visit CATI's SOLIDWORKS 2014 page for more information and videos. Or, see What's New in SOLIDWORKS 2014 live at one of our Design Innovation Summit Events.
Jim TeDesco
Marketing Manager
Computer Aided Technology, Inc.