SOLIDWORKS 2014 – Residual Stress Analysis With SOLIDWORKS Simulation and SOLIDWORKS Plastics
Accurately analyze stress in injection-molded plastic parts under other structural loads, accounting for in-mold stresses and temperature changes with SOLIDWORKS 2014.
Account for the residual stress from injection molding
Show part deformation from cooling to room temperature
Include built-in stresses in the part while under load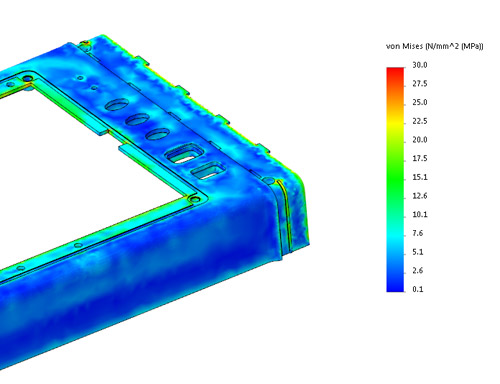 >>Visit CATI's SOLIDWORKS 2014 page for more information and videos. Or, see What's New in SOLIDWORKS 2014 live at one of our Design Innovation Summit Events.
Jim TeDesco
Marketing Manager
Computer Aided Technology, Inc.