SOLIDWORKS 2014 – Solar Access Study
Set a defined date, time, and geographic location to create high-fidelity renderings that accurately simulate lighting from the sun in SOLIDWORKS 2014.
Easily account for real-world shadow and light position at any given date and time
Use the wizard to quickly create a Solar Access Study for a high-resolution lifelike animation
Maximize (or minimize) sun exposure or avoid shadow using important positioning data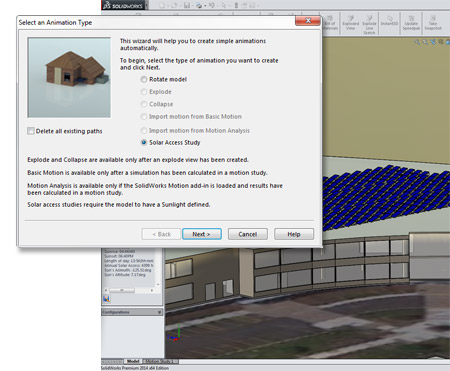 >>Visit CATI's SOLIDWORKS 2014 page for more information and videos. Or, see What's New in SOLIDWORKS 2014 live at one of our Design Innovation Summit Events.
Jim TeDesco
Marketing Manager
Computer Aided Technology, Inc.