Did you know you can modify the Heads-up View Toolbar? Well you can. After loading and launching
SolidWorks for the first time, your Heads-up View Toolbar will look like this.


It is located at the top, in the middle of your graphics area.
To modify your Heads-up view. Expand your options button by clicking the arrow.

click Customize, then click Commands.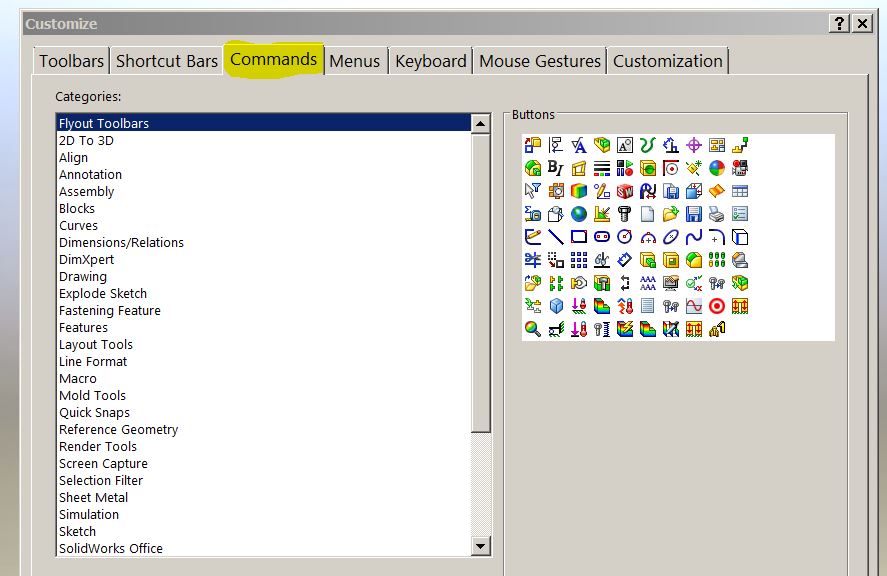 In the Categories field, scroll to standard view(for example). All the view standard icons will appear in the buttons box.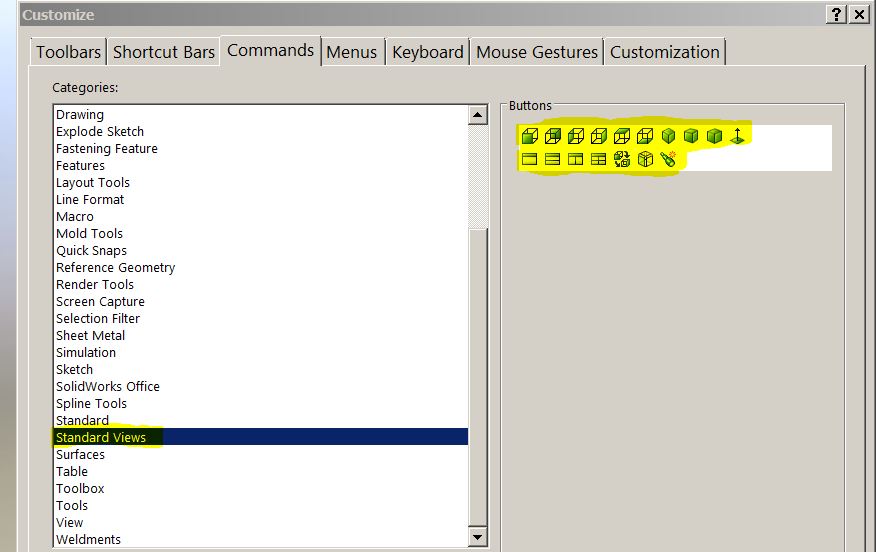 From here simply drag and drop the standard view icons on the Heads-up View Toolbar.
Does your Heads-up View Toolbar look similar to this?

The other thing to remember is, you can choose any category. You can also have Multiple categories.
Pick your favorite icons and place them on your Heads-up View.
Roger Ruffin
Application Engineer