Creating Jog Leader Lines in SOLIDWORKS
Creating a leader line jog in SOLIDWORKS can be a very useful tool when displaying certain features in a drawing. Fortunately, there is more than one way to accomplish this in SOLIDWORKS depending on the feature and the drawing view. Take the following simple part as an example: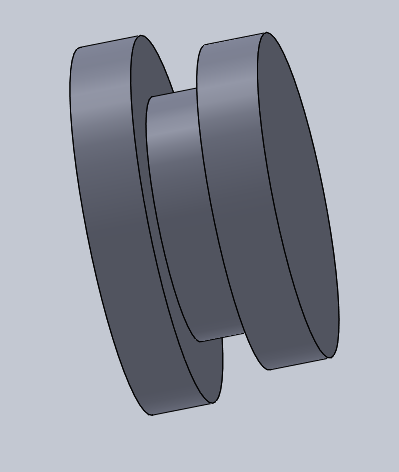 Let's say after creating a drawing file from this part, we want to add a dimension to the center cylinder; however, we prefer the leader line not overlaying the part itself.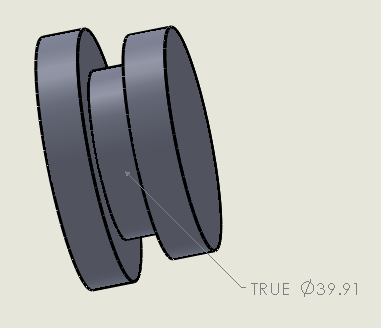 To do this, we simply RMB on the leader line and select, "Add Jog Point".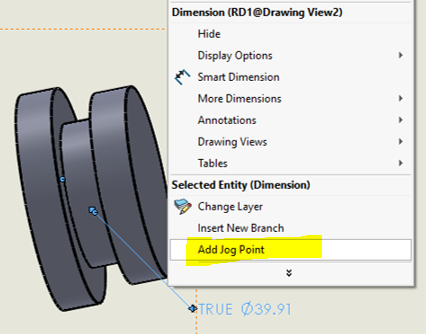 We can then drag the adjustment points on the leader line to 'shape' the jog to our liking and – Viola!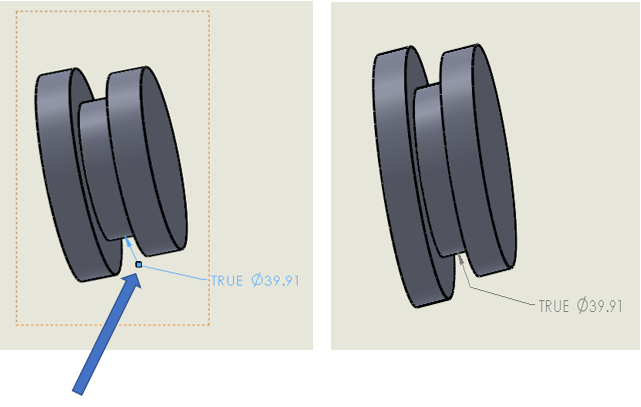 Consider another example of the same part: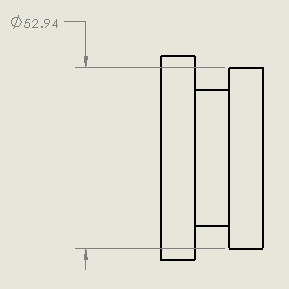 Make sure the Smart Dimension tool is 'not' selected, then RMB on the leader line and go to
Display Options > Jog.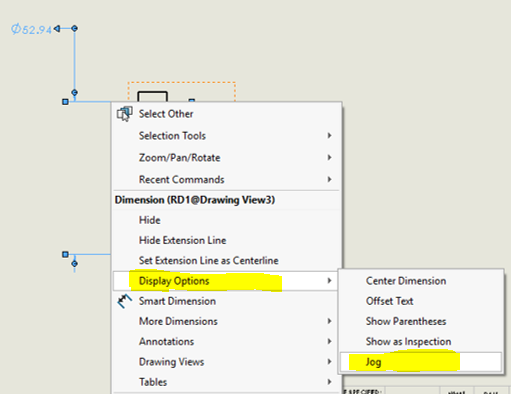 In the same fashion as before, drag the adjustment points on the leader line to shape the jog. Note that each leader line must be 'jogged' individually.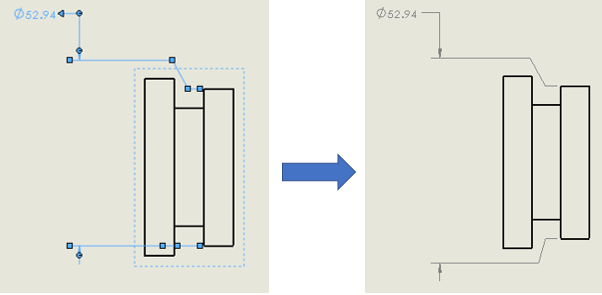 Please click on the following link to see how to create a jog for Weld Symbols: SOLIDWORKS Weld Symbols
Happy jogging!
James Carlin, CSWE
Application Engineer
Computer Aided Technology