Avast! an issue with SolidWorks
Off of a recent support call we learned that Avast! Internet Security has been found to cause a problem on x64 machines while installing SolidWorks. Even though SOLIDWORKS does not required to us shut down the anti-virus programs anymore during installs, it is still common place during trouble shooting to turn it off to rule it out. In this case it was a culprit in producing a SOLIDWORKS environment that was unstable. This system exhibited these symptom:
Could not save any new part file, assembly file, or drawing document. Crash during save.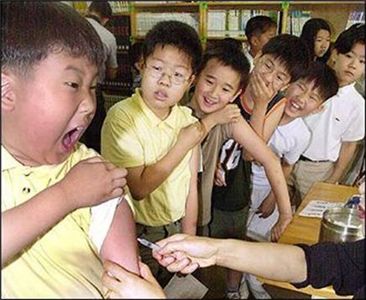 Avast! 5.0 AV was the culprit. It had to be uninstalled completely, just stopping it from the services wasn't enough. After that, SOLIDWORKS would save again. It didn't even have to be repaired. SOLIDWORKS is tested for version 4.0, but apparently not 5.0. SOLIDWORKS is going to do more testing with it, and has issued an SPR 544717. The only work around so far is to not use it, or install 4.0, or a new AV package.
Here is a list of the currently supported/tested Anti-virus programs found on SOLIDWORKS Knowledge Base S-045741.
Q: What are the most current anti-virus (AV) applications have been tested (install and usage) with SolidWorks?
A: http://www.solidworks.com/sw/support/AntiVirus_SW.html
The following Anti-Virus (AV) applications have been tested (install and usage) with SolidWorks. For the applications listed below, it is not necessary to turn off or disable the anti-virus (AV) during installation. These applications have been tested for the current supported version(s) of SolidWorks.
If installation issues with one of the listed AV applications are encountered, report the issue to your Reseller and follow the recommendations given by Technical Support.
If an application is not listed, SOLIDWORKS cannot verify whether the application will block the installation of SOLIDWORKS software or Windows® components. This means it may be necessary to turn the anti-virus off during the install and then re-boot the system.
Note: Always keep the anti-virus pattern file up-to-date. See the vendor for details.
avast! Professional Edition 4.x – Pass
AVG Anti-Virus – 8.x Pass
CA eTrust™ AntiVirus – 8.1 Pass
eScan AntiVirus – 9.x Pass
ESET NOD32 – 3.x Pass
iolo AntiVirus™ – 1.5 Pass
Kaspersky® AV – 2010 Pass
McAfee® VirusScan – 8.7 Pass Only "Normal mode" is supported.
Norton AntiVirus – 2009 Pass
Panda AntiVirus – 2009 Pass
Sophos™ Anti-Virus – 7.6.x Pass Warning message on install/uninstall (see SPR 516307)
Symantec™ Endpoint Protection – 11.x Pass
Trend Micro™ OfficeScan™
Until next time!
John Van Engen
CATI Tech Support