Batch process title block change
At my previous employer, we went through a very minor title block change on our SolidWorks drawings. I spent close to a month on the task of opening each file and modifying it. I now know a much faster and hands free way of accomplishing this. The design checker will allow you to check what the current sheet format of a drawing is. If the sheet format is different from the check it will change it to be correct. Fortunately the sheet format contains the title block. Not only can you change the title block but you can use task scheduler to change multiple drawings at once. Here is the process:
1, Edit your sheet format to represent the title block change and save it. (file -> save sheet format)
2, Build a check in Design Checker (tools -> design checker -> build checks)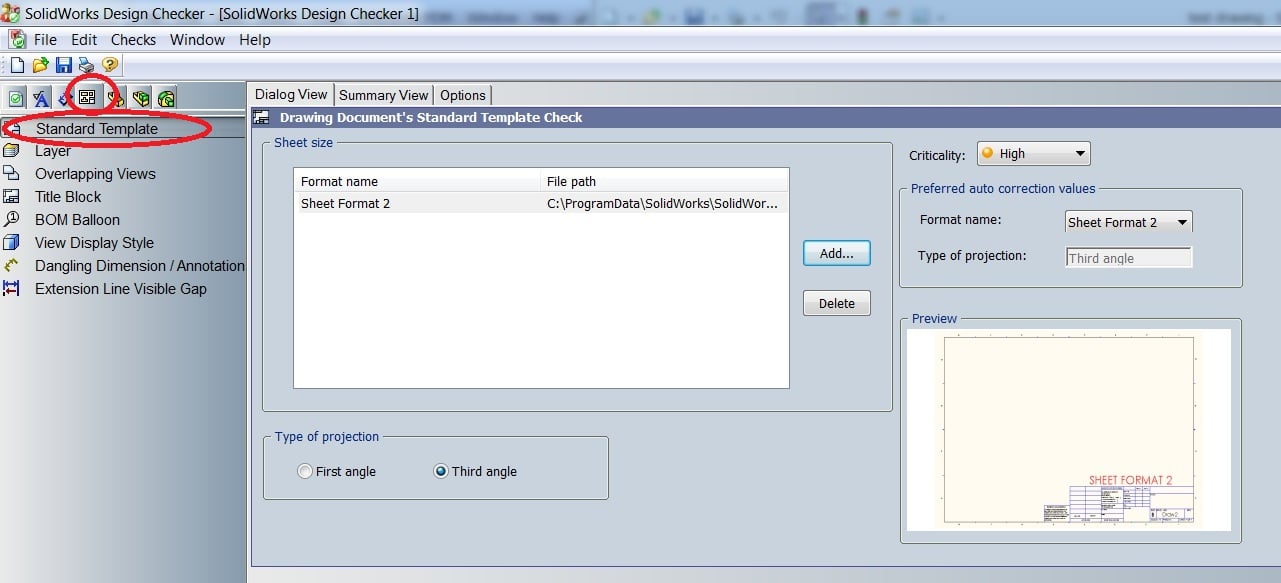 3, Set the drawing standard to your new template and save the design checker file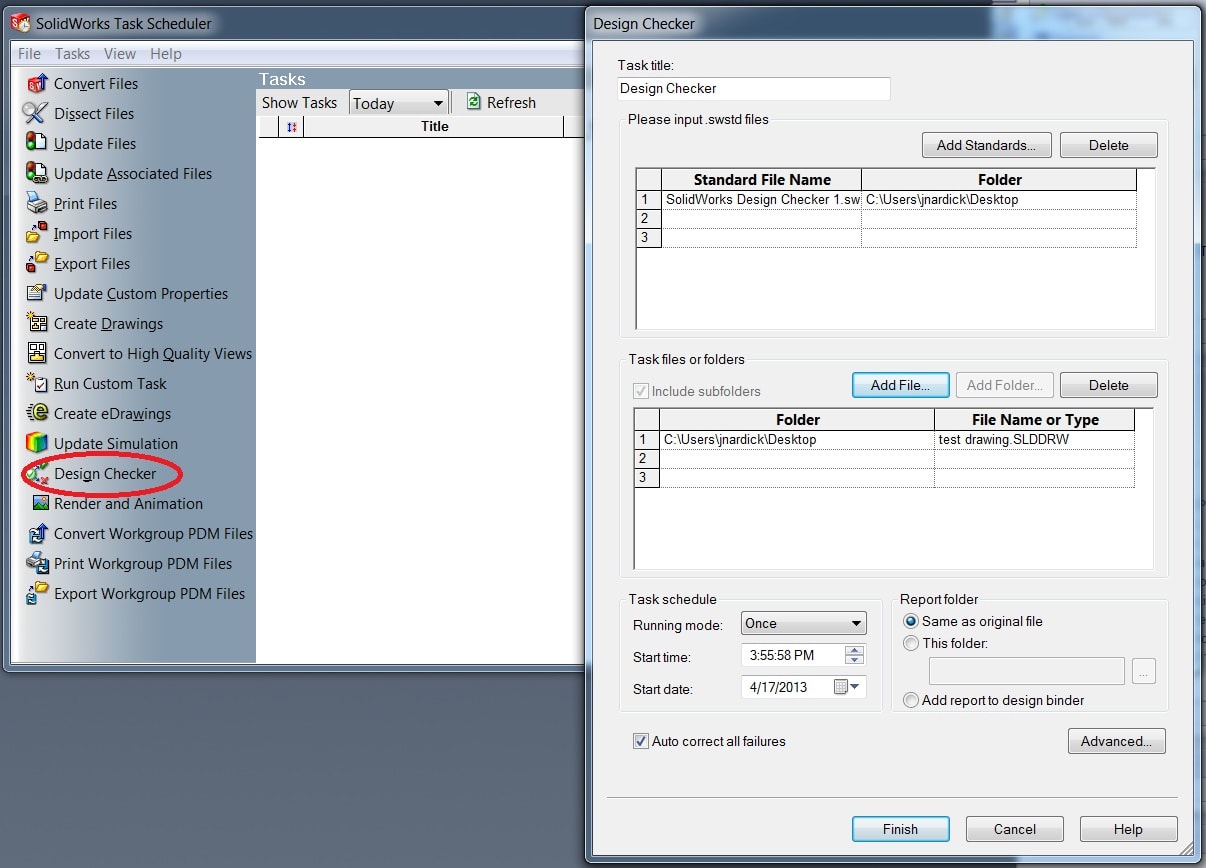 4, Create a task scheduler task to run the design checker for the folder with your drawings.
Easy as that. I would recommend trying this out on a couple drawings to make sure you achieve the desired result.
Thanks,
Jordan Nardick
Applications Engineer
Computer Aided Technology, Inc.