Calibrating the Metrascan: Playing Video Games at Work
As we move toward the future, we find ourselves using less paper and pens in the work place and more computer graphical software to perform our day-to-day tasks. This is no surprise to most though considering today's average consumer spends 33,120 minutes a year on their cellphones. The more interesting fact is that on a mobile phone less than 24% of that time is spent on phone calls. The other 76% is spent playing video games and browsing social media. With all of this experience in a digital environment, why not translate those skills into the working world. This fundamental did not go over the heads of the developers at CREAFORM when they were designing the Metrascan.
The Metrascan is a portable optical CMM 3D scanner that is designed for metrology inspection. Along with most metrology equipment, the Metrascan needs to be calibrated on a regular basis to provide optimal measurements. With most other metrology equipment, calibration becomes a dreaded, tedious, time-consuming task that often goes un-done. CREAFORM has taken this into consideration and designed a user-friendly, interactive calibration process that is pretty much a video game.
Here is the 3D Platform: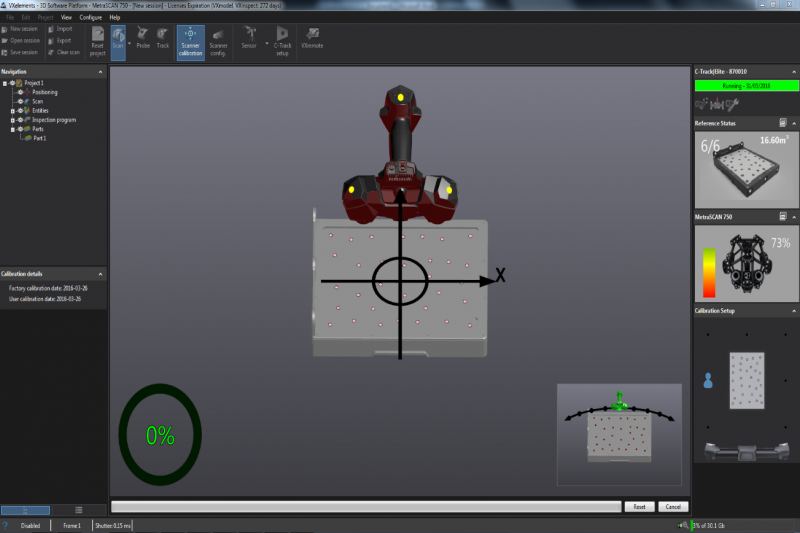 Similar to a "Third Person Shooter" point-of-view, you can see a virtual representation of the scanner moving on-screen.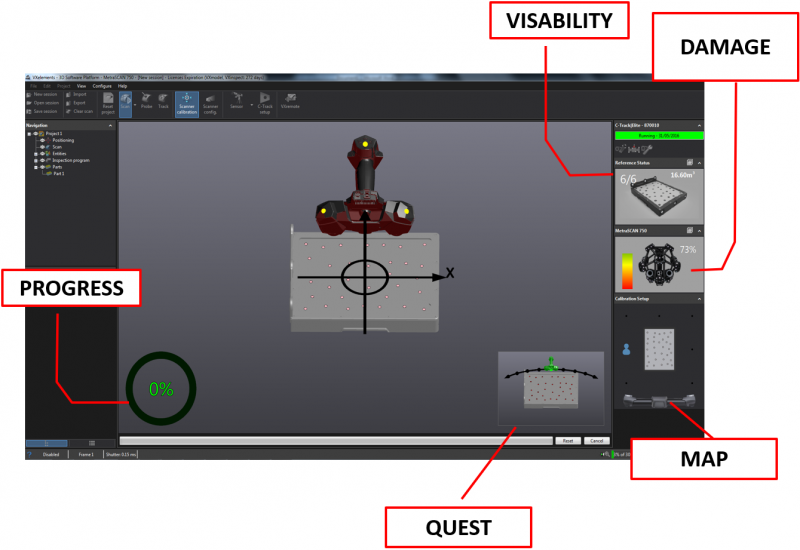 From here, calibrating the Metrascan is as simple as positioning the scanner in front of the calibration artifact, pressing go and following the on-screen prompter.
The first set of instructions will direct you to follow an arc to the right of the artefact. Starting at the top and moving positions you can see your progress bar LEVEL UP!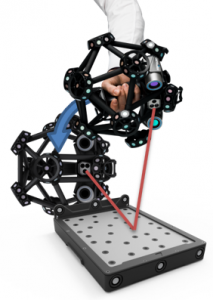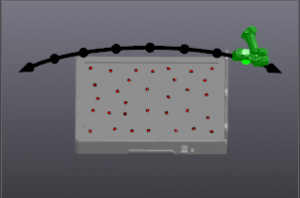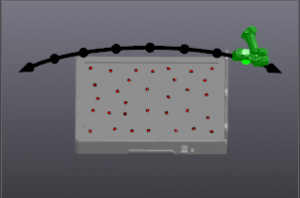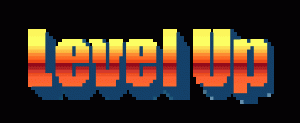 The second task will test your ambidextrous skills by repeating step one but now moving to the LEFT!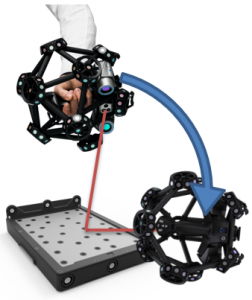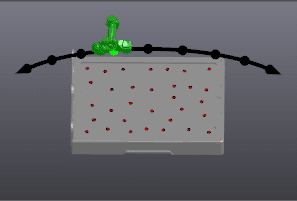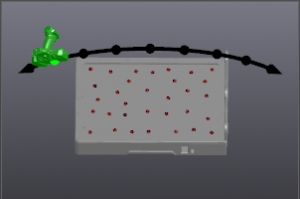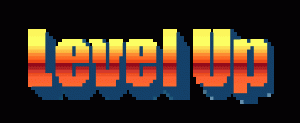 Things get really interesting in the third through fifth steps. You will walk through a series of twist and turns that might leave your co-workers with a chuckle or two.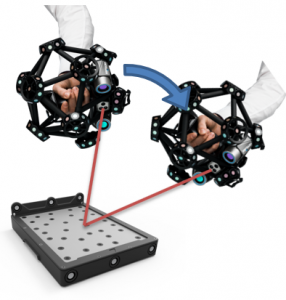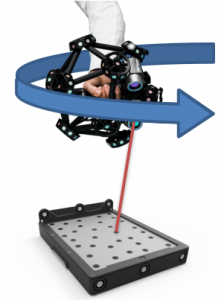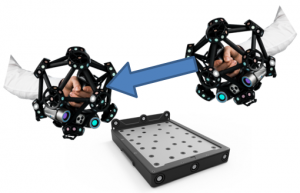 Even though this calibration method is a bit different than the norm, CREAFORM has done an excellent job in providing a way to perfectly optimize a metrology tool that is designed for portability. In the end, the software will run through a series of calculations from each position and then optimize the Metrascan to its full potential. Giving the operator a calibration rating when it is finished.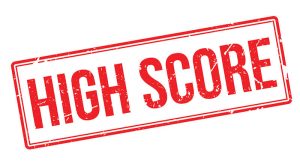 The engineer's first problem in any design situation is to discover what the problem really is.
Bob Renella
Product Manager
Computer Aided Technology, Inc
Computer Aided Technology, Inc